Issues include less privatization, wage increase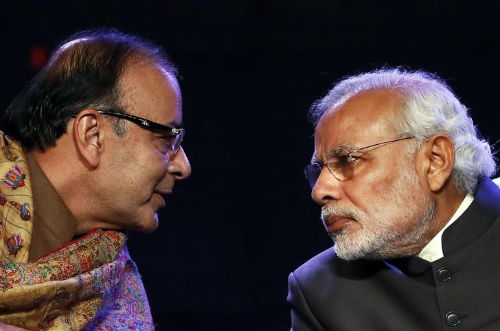 NEW DELHI (Reuters) — More than a million Indian workers in banking, telecoms and other sectors will go on strike Friday, seeking higher wages and to protest against Prime Minister Narendra Modi's labour reforms and a plan to close some loss-making firms.
Trade unions including the All India Trade Unions Congress and Centre of Indian Trade Unions rejected a government appeal on Tuesday to call off the strike, saying it failed to address their demands.
Since taking charge in May 2014, Modi has implemented a raft of economic reforms and is trying to ease labour laws to attract foreign investment and make it easier to do business in the country.
The government aims to raise 560 billion rupees (US $8.35 billion) through privatization this fiscal year, and shut down some companies. Losses at 77 state-run companies exceeded US $4 billion in the last fiscal year.
Tapan Sen, general secretary of the Centre of Trade Unions, said there had not been any "tangible proactive steps" by the government to address union demands such as a rollback of privatization in sectors like defence and railways, and an increase in minimum wages.
He said the strike would go on despite Finance Minister Arun Jaitley's promise on Tuesday that the government would release state employees' bonuses for the last two years, and increase minimum wages for unskilled labourers.
The unions also oppose a government directive to state-run pension funds to put more money into stock markets.
Another major union, the Bharatiya Mazdoor Sangh, which is loosely affiliated with the Hindu nationalist group Rashtriya Swayamsevak Sangh, the ideological parent of Modi's Bharatiya Janata Party, is not joining the strike.
Some workers at Coal India Ltd. are due to join the strike but company officials said they did not expect any shortfall in supplies for power companies as there was an oversupply of the fuel.