Worker committed 'serious and deliberate breach'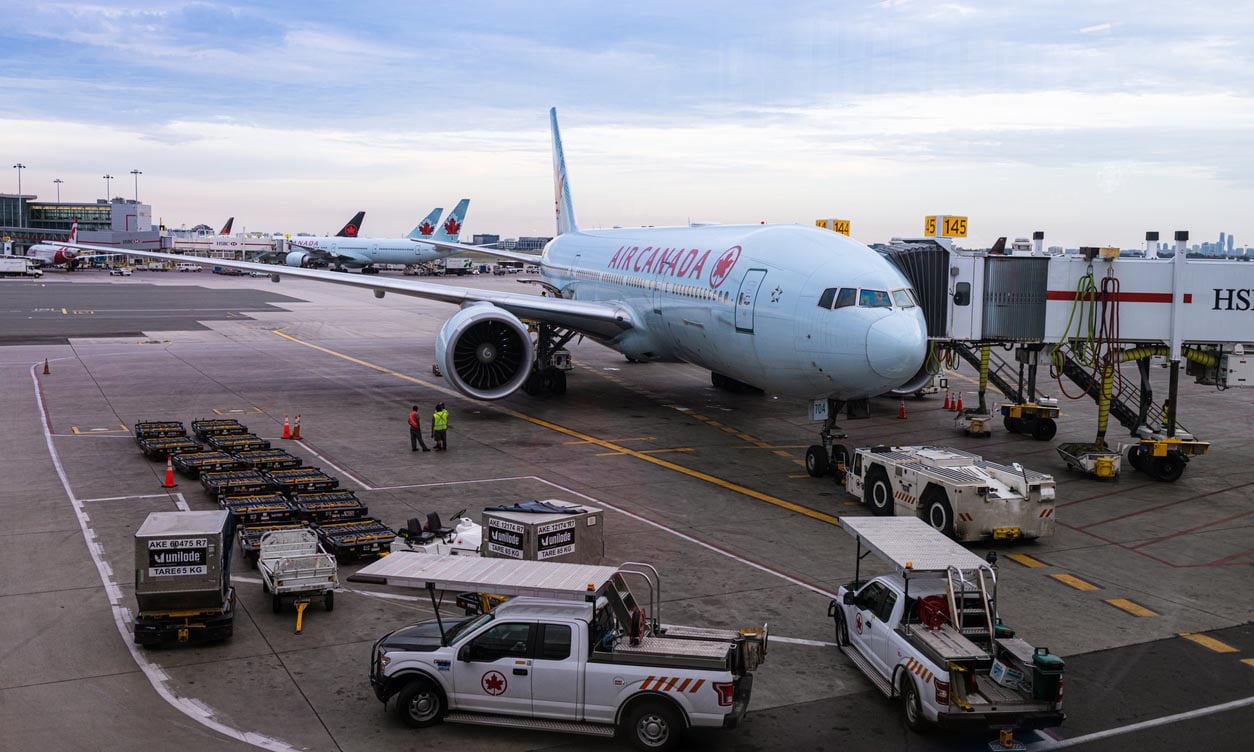 An Ontario airport operator had just cause to fire an employee after two incidents of unsafe driving on the tarmac, an arbitrator has ruled.
John Bodnar was an aviation safety officer (ASO) for the Greater Toronto Airport Authority (GTAA) since 2017. His responsibilities included emergency response and support on airside surfaces and investigating incidents. The position was safety sensitive and required an airside vehicle operator's permit.
On March 8, 2019, GTAA received a complaint from an airline employee alleging that a vehicle drove between a passenger aircraft and an aircraft marshaller at a terminal gate. GTAA determined that Bodnar had been driving and had reached a speed of 38 kilometres per hour, well above the 10 kilometres per hour speed limit in the marshalling area.
Bodnar acknowledged that he had driven between the aircraft and the marshaller. The airside vehicle operator office suspended his permit for five days for violating airport traffic directives, which stipulated that "aircraft always have the right-of-way." The directives also stated that "failure to yield to aircraft or an aircraft's marshalling crew" was a major infraction and a violation of the federal Aeronautics Act.
Bodnar appealed the suspension, arguing that he had received a call about a battery acid spill which he had prioritized as a medium-level risk. He pointed out that the directives allowed ASOs and emergency services to "deviate from the airport traffic directives in order to carry out their duties and responsibilities," but his appeal was unsuccessful.
On April 22, GTAA received another complaint about Bodnar driving a safety vehicle at excessive speeds with no lights or siren near two active passenger buses. Bodnar denied he had been driving too fast and reiterated his right to deviate from directives for emergency purposes.
GTAA determined that the vehicle had reached 92.6 kilometres per hour in an area with a speed limit of 40 kilometres per hour and had driven across two live aircraft taxi lanes. The permit office permanently revoked Bodnar's permit and GTAA terminated Bodnar's employment for cause on June 27, based on the two incidents and his lack of forthrightness during its investigations.
The union grieved the termination, arguing that Bodnar was honest in acknowledging his conduct and GTAA didn't give him a chance to provide a proper explanation.
The arbitrator found that Bodnar knew he was being investigated for the first incident and had an opportunity to ask GTAA to follow up on the evidence of his speeding. Bodnar acknowledged operating a vehicle outside of the directives but claimed he could because he was an ASO. However, he didn't activate his emergency lights or siren in either incident — undermining the ASO exclusion in emergency situations.
In the second incident, Bodnar "chose to repeat violations of the directives and continued to justify it based on his interpretation of [the directive] that he has discretion not to comply with posted speeds and procedures while driving airside," said the arbitrator. "He increased the severity of his own situation of the rules by refusing to answer questions about the report on the basis that he was using his discretion."
The arbitrator noted that MTAA had an obligation to provide a safe workplace and while ASOs had a right to safely deviate from airport traffic directives, they didn't have a "green light" to breach the rights of others to a safe workplace.
The arbitrator determined that MTAA had just cause to terminate Bodnar's employment.
"This was not a case of an isolated human error, but rather a serious and deliberate breach by an ASO," said the arbitrator. "His actions of deliberately ignoring the directives after the [initial] complaint can only be viewed as an act of defiance which has severely contributed to the loss of trust of the employer and I find no compelling reason to mitigate the penalty."
Reference: Greater Toronto Airport Authority and Unifor, Local 2002. Tom Hodge — arbitrator. Paul Shiels, Mario DiNardo for employee. Oct. 30, 2020. 2020 CarswellOnt 17247