'Sometimes when you feel like you've got too much on your plate, you're more reluctant to take time off'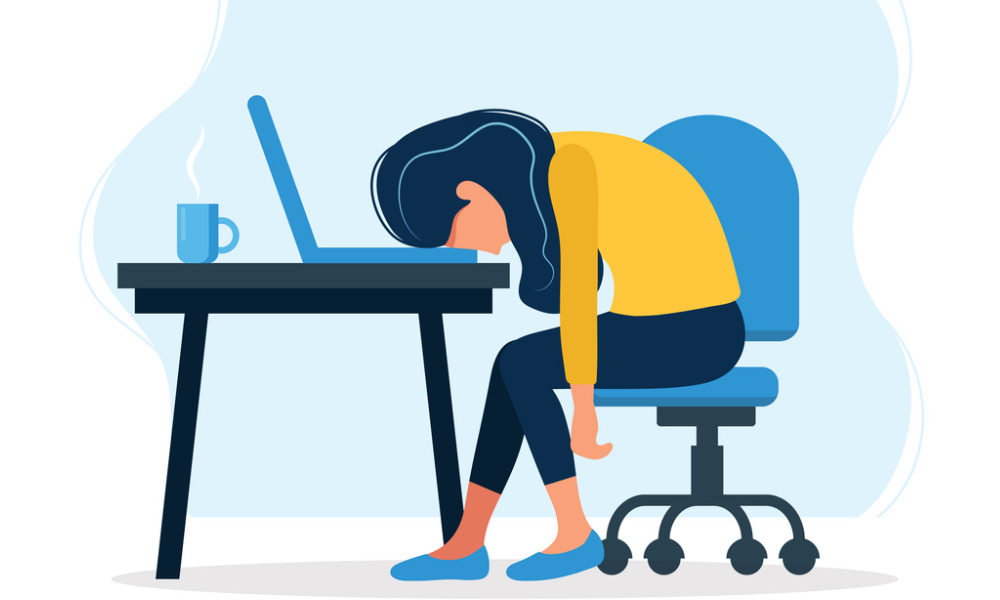 A lot of employees – 33 per cent -- are reporting they've run out of steam compared to one year ago, according a Robert Half survey.
"This pandemic has made 2020 one of the most stressful years ever for workers; whether it's feeling the strain of heavy workloads, because there's less resources or leaner teams, or if it's the worry about what's happening with the pandemic, or job security, employees are probably taking a lot more on their shoulders today than ever before," says Koula Vasilopoulos, district president for Western Canada and South America at Robert Half in Calgary.
As well, women (36 per cent) had greater feelings of tiredness and stress compared to men (31 per cent), which speaks to their traditional roles in many households, she says.
"That unassigned approach that many moms tend to have, where they're basically trying to balance homeschooling or supporting kids if they're online or even just working from home, if they've got children can be certainly difficult."
Younger workers also reported higher levels of burnout: 37 per cent of those 25 to 40, against 36 per cent of 41- to 54 year-olds and 28 per cent of workers 55 and older, finds the survey of 500 employees between July 7 and Aug. 9.
"People are not together as much anymore and they'll not have that in-person camaraderie and you feel like you're on an island: you just don't have the opportunity to communicate as much with those that you would normally have spent time with a lot of hours a day before," says Vasilopoulos.
Older workers have seen more out of the working world, which may correspond to a lower level of stress.
"Time in the seat definitely gives you an opportunity to learn that life's going to throw things at you, and how do you navigate it. Individuals who've been in the workforce a little bit longer maybe are better armed to manage that."
Meanwhile, it's not just office workers who are stressed: retail workers need mental-health attention on the front lines.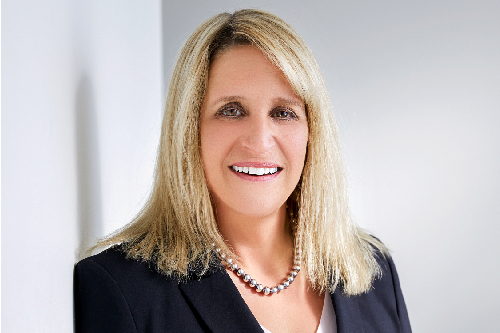 Koula Vasilopolous
The message for managers is two-fold, says Vasilopoulos.
"One of the things that I've heard from individuals is that sometimes when you feel like you've got too much on your plate, you're more reluctant to take time off. Make sure that people understand that we work together as a team, and you're there to support each other to help the individual feel comfortable with taking time off."
Regular check-ins are another way for managers to establish a connection with a remote worker before burnout can set in, she says.
"It can be as simple as just random check-ins, it can be done virtually, it can be done by the phone, it can be done electronically, it can be a text, it can be an email [but] make people feel like they're being connected because there's this very much missing that random one-off, two-minute conversation walking by somebody in a hallway."
And HR should also be promoting company-provided wellness offerings, says Vasiolpoulos.
"[It's about] making sure people are fully aware of the tools and the programs that the organization has developed or has on offer for staff, whether it's virtual workshops helping people on how to stay balanced between work and life; whether it's a refresher on your EAP program, and helping people understand what it's for, how to utilize it, just making sure that workers aren't suffering in silence."