Mary Alice Vuicic of Thomson Reuters sits down to talk about past success, lessons from a pandemic, and the future of HR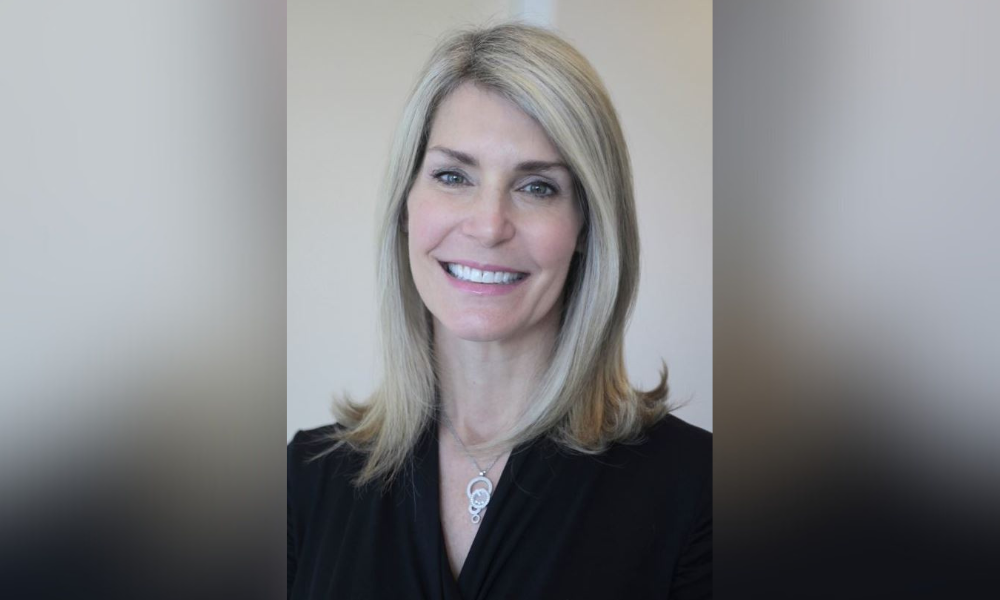 The list of well-known Canadian companies is impressive: Loblaw, Shoppers Drug Mart, Wal-Mart Canada and Indigo.
These are just some of the employers where Mary Alice Vuicic has progressed through the years in HR leadership roles, varying from VP of HR and organizational development to VP of people to CHRO and EVP of HR and public affairs.
Most recently, for the last seven years, she has been chief people officer at Thomson Reuters. The multinational company is based in Toronto and has roughly 25,000 employees.
"I would attribute success and results in my career to working in organizations where I had strong alignment with the values and growth of the organization," says Vuicic, who recently sat down for a video interview with Canadian HR Reporter.
It's also about working with incredibly talented people, she says, "so building a top team of diverse talent and creating an environment where they're comfortable bringing their ideas, their full selves to work. And that's where we've had fantastic success over many years, and then different companies, creating great environments for employees and supporting the growth of the companies I've been in."
Pandemic challenges lead to changes for HR
Despite decades of experience in human resources, it was the past few years that were the most challenging, says Vuicic, citing the COVID-19 pandemic.
That required a three-pronged focus on protecting the safety of employees, ensuring that the business could continue to serve its customers, and taking the opportunity to reimagine the future of work, she says.
"The first focus, obviously, was safety and well being of our people. And that was not just the physical safety and protecting them around the globe, but supporting them and their well being. So we had people who had to care for family members, friends, people with children at home."
Thomson Reuters was recently named one of the top companies in Canada for employee retention.
New ways of working
It also involved learning new ways of working, and supporting leaders and employees at Thomson Reuters through that, says Vuicic.
"[It was about] finding the opportunity, taking the opportunity to reimagine how the organization works going forward and creating an even better experience for people."
In fact, the last couple of years have provided a "fantastic" opportunity for people in HR to demonstrate the value of the work they do, and the impact they have on people and organizations, she says.
Not only in keeping people safe and supporting the employer, says Vuicic, "but also when you think of the intense competition for talent and the hiring crisis, helping organizations to innovate around the employee experience, to innovate around how we attract and retain talent, and how we double down on growing talent internally, so that we have less reliance on external hiring.
"HR has been at the center of all of that."
Focus on flexibility at Thomson Reuters
Having moved to a hybrid model during the pandemic, Thomson Reuters has now adopted that model on a permanent basis. And that's expanded into a greater focus on flexible work, she says, such as an extended caregiver leave, flex vacation in Canada and the U.S., sabbatical leaves, and extended bereavement leave.
"I think that flexibility will be a key theme in organizations and in HR going forward, and it will encompass all aspects of work," says Vuicic, citing the company's consideration of flexible career pathing, along with expanding its flexible benefits and making them more personalized.
Looking ahead, HR professionals are going to be even more crucial to businesses, she says.
"As we extend into the knowledge economy and we have artificial intelligence, the role of humans and how work gets done changes over time and so talent will become even more critical, how we grow talent will change, how we use technology to augment our workforce and talent in a way that enables humans to focus on the things that they do best will be essential again."
And human resources is at the centre of that, says Vuicic.
"HR is at the centre of helping organizations build trusted environments, ensuring that leaders create trusted relationships and that we lead by example."