Ottawa announces changes to H-1B, Express Entry program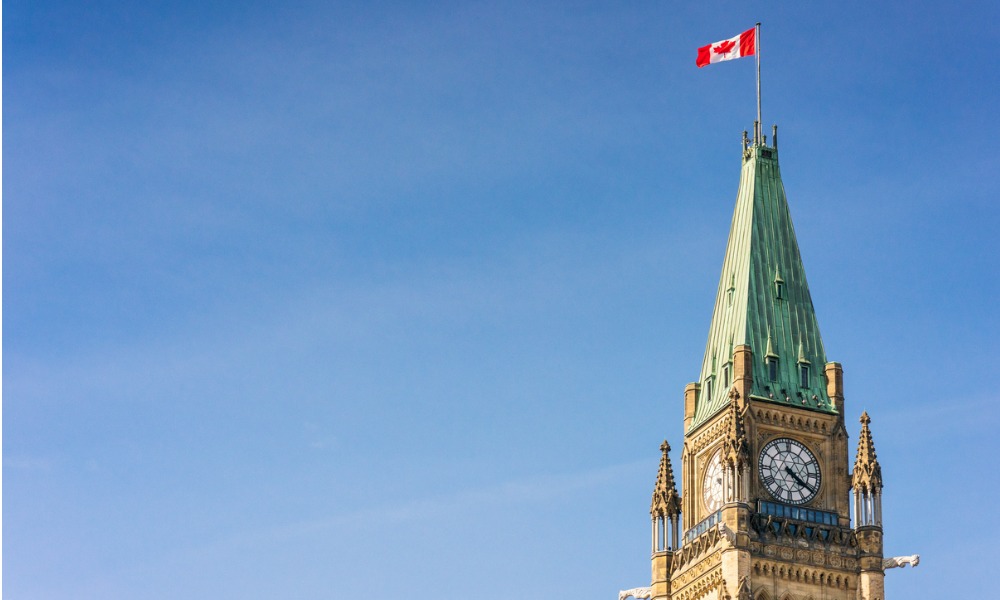 The federal government is providing more ways for employers to find the talent that they need through immigration.
Ottawa has launched its first-ever Tech Talent Strategy, which includes new measures and improvements to help businesses.
"We're enthusiastic about the ambitious goals we have set in immigration, because they aren't just about numbers – they are strategic," says Sean Fraser, minister of immigration, refugees and citizenship.
"With Canada's first-ever immigration Tech Talent Strategy, we're targeting newcomers that can help enshrine Canada as a world leader in a variety of emerging technologies. I'm grateful for the collaboration of the tech, start-up and business communities, who have provided valuable insight to develop this strategy. Having a fast and flexible approach, one that is broadly supported by Canadians, is truly Canada's immigration advantage."
Ottawa recently opened two new immigration streams under the Economic Mobility Pathways Pilot (EMPP).
Changes to H-1B visa
Under the Tech Talent Strategy, Ottawa is creating an open work permit stream for H-1B specialty occupation visa holders in the US to apply for a Canadian work permit, and study or work permit options for their accompanying family members.
The new H1-B specialty occupation visa holder work permit will be available as of July 16, 2023. Approved applicants will receive an open work permit of up to three years in duration. Their spouses and dependants will also be eligible to apply for a temporary resident visa, with a work or study permit, as needed.
This measure will remain in effect for one year, or until Immigration, Refugees and Citizenship Canada (IRCC) receives 10,000 applications. Only principal applicants, and not their accompanying family members, will count toward the application cap.
The government will also develop an innovation stream under the International Mobility Program to attract highly talented individuals. Options for these include employer-specific work permits for up to five years for workers destined to work for a company identified by the Government of Canada as contributing to our industrial innovation goals; and open work permits for up to five years for highly skilled workers in select in-demand occupations. The innovation stream will be launched by the end of this year.
Immigrants tend to do worse when it comes to finding a suitable job compared with non-immigrants, according to a previous report from RBC.
Focus on STEM for Express Entry
Ottawa will also create a STEM-specific draw under category-based selection to issue additional invitations to apply under the Express Entry program.
Under the strategy, there will also be a return to the 14-day service standard for work permits under the Global Skills Strategy, and promotion of Canada as a destination for digital nomads.
It also details improvements to the Start-up Visa Program:
More spots allocated to this program for 2023, with further increases planned for 2024 and 2025.
Applicants will be able to apply for a work permit that is up to three years in duration instead of one year.
Applicants will be able to apply for an open work permit instead of one that limits them to working for their own start-up.
Three-year open work permit to be available to each member of the entrepreneurial team instead of only those who are essential and urgently needed in Canada.
Prioritizing applications that are supported by venture capital, angel investor groups and business incubators and have capital committed, along with applications that are supported by business incubators who are members of Canada's Tech Network.
Changes to the temporary work permit option for Start-up Visa Program applicants, as well as the new application prioritization plan, will be in place later this year.
In March, the federal government extended the Agri-Food Pilot until May 14, 2025, with some changes.
Tech strategy 'great news'
A couple of stakeholders have expressed a positive reaction to the new strategy.
"We applaud Canada's first-ever Tech Talent Strategy," says Vesti, which provides access to legal and financial services, in a LinkedIn post. "This groundbreaking approach will provide us access to top talent and fuel innovation as we drive forward in the migration fintech industry."
The launching of the strategy is "great news from Canada to IT experts in the world," said Laura Koivisto-Khazaal, senior planning officer at ELY-keskus - Centre for Economic Development, Transport and the Environment, in a separate LinkedIn post.