Benefit would supplement existing federal, provincial/territorial supports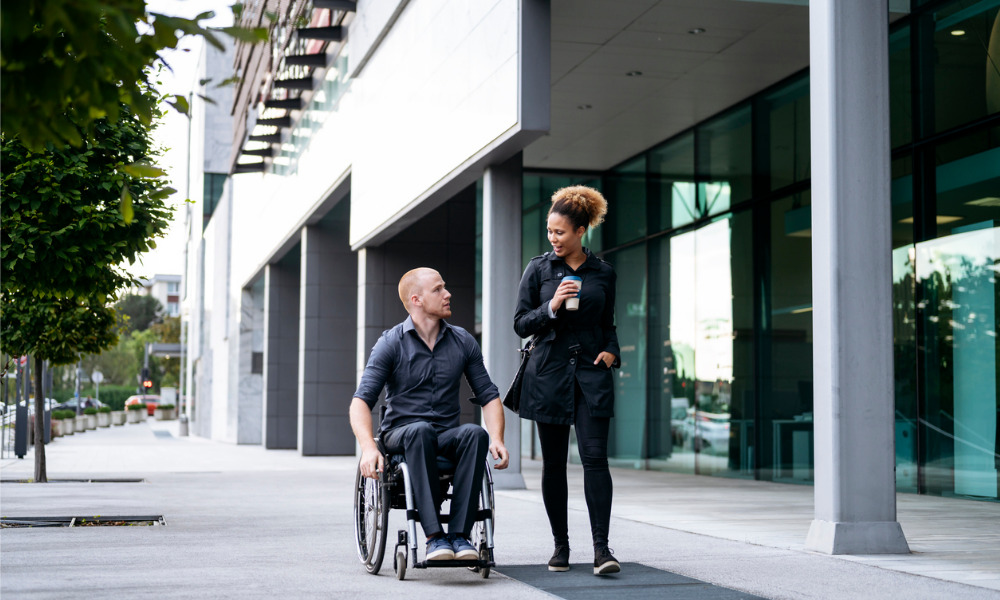 The federal government has introduced legislation to establish the framework for a new Canada Disability Benefit for working-age Canadians with disabilities.
The benefit would supplement, not replace, existing federal and provincial-territorial supports with a goal of lifting hundreds of thousands of persons with disabilities out of poverty.
Nearly 850,000 (21 per cent) working-age Canadians with disabilities live in poverty, according to the government.
"When the pandemic struck, Canadians with disabilities were hit hard. Many experienced job loss and financial pressures, which increased existing financial insecurity and hardship," says Carla Qualtrough, minister of employment, workforce development and disability inclusion.
"This supplementary income benefit would help people to rebound and to fully participate in all aspects of our society and economy. It would address the longstanding financial hardships experienced by persons with disabilities predating the pandemic, and would be an investment in the realization of a fully inclusive society."
It's not that organizations are mean-spirited and deliberately exclusionary about people with disabilities, they just need more exposure and information, says one advocate speaking to Canadian HR Reporter.
Focus on accessibility, revised standards
In July 2019, the Accessible Canada Act (ACA) came into force. It includes seven priority areas: employment; the built environment; communication; information and communication technologies; the procurement of goods, services and facilities; the design and delivery of programs and services; and transportation.
The ACA established the Accessibility Standards Canada to create, review and revise accessibility standards, and to lead research, to support society reach the highest level of accessibility and inclusion for all Canadians.
In February this year, the federal government called for feedback on changes to the act.
The government also created the COVID-19 Disability Advisory Group to advise the Minister of Employment, Workforce Development and Disability Inclusion on the lived experiences of persons with disabilities during the pandemic, along with disability-specific issues, systemic gaps and potential responses.
Beginning Oct. 30, 2020, the government provided a one-time payment of up to $600 to support Canadians with disabilities with additional expenses incurred during the pandemic.
Earlier this month, the Minister for Disability Inclusion launched the first round of engagement on the development of the Disability Inclusion Action Plan.