Ottawa announces changes for work permits, fees, expedited applications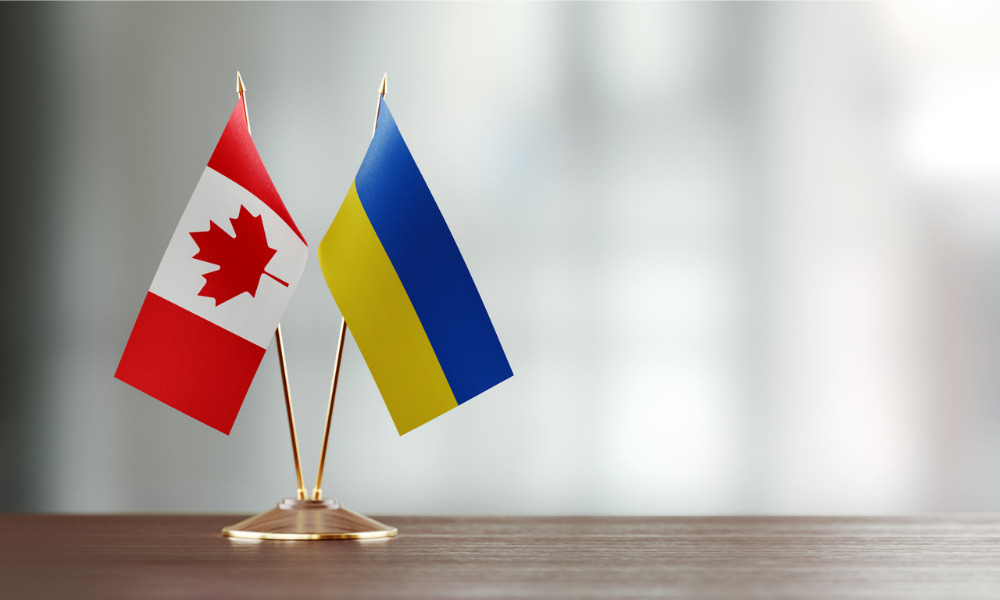 In condemning Russia's "egregious attack" on Ukraine and imposing various sanctions, the Canadian government also announced it is taking immediate measures to support Ukrainians and their families, including workers.
These new measures include:
ensuring that Ukrainians currently in Canada are able to extend their stay or stay longer in Canada by prioritizing the renewal of work and study permits, and extending a policy that allows individuals to apply for a work permit from within Canada. This policy would allow temporary residents who receive a job offer to remain in Canada and start working while they wait for their work permit application to be processed.
issuing open work permits to Ukrainian visitors, workers and students who are currently in Canada and cannot go home, so they can stay longer if they wish
waiving fees, retroactive to Feb. 22, 2022, for certain travel and immigration documents, such as Canadian passports, permanent resident travel documents, proofs of citizenship, visitor visas, and work and study permits.
"We will continue to provide priority assistance to Canadians, permanent residents and their families, as well as Ukrainians who wish to come to Canada and Ukrainian temporary residents already in Canada who cannot return home. As we continue to monitor the ongoing situation, we will increase our efforts to make it easier for Ukrainians to stay in Canada, and faster for them to arrive," says Sean Fraser, ministry of immigration, refugees and citizenship.
Immigration, Refugees and Citizenship Canada (IRCC) has also implemented measures to priority-process applications for travel documents for Canadian citizens, permanent residents and their immediate family members, and grant applications for adoption, and permanent and temporary residence applications for people with a primary residence in Ukraine who want to reunite or travel with family, study, work or start a new life in Canada.
Read more: A Ukranian who came to Canada under the Temporary Foreign Worker Program claimed his employer discriminated against him on the grounds of physical disability and place of origin.
"If you know a physicist in optics that needs to get out of the Ukraine, point them my way. We can quickly arrange a short-term position in Ottawa and Canada is expediting immigration," tweeted Jeff Lundeen, associate professor at the University of Ottawa.
Unions stand in solidarity
Canada's unions condemn the "unprovoked act of aggression" by Russia and stand in solidarity with the people of Ukraine "who now face violence, hardship and an uncertain future," says Bea Bruske, president of the Canadian Labour Congress.
The organization called on Ottawa to open the country's doors to those fleeing the conflict, including through visa-free access for Ukrainians, and provide substantial humanitarian aid.
"We further urge our government to work with like-minded multilateral organizations to press Russia to end hostilities, adhere to international human rights obligations and return to the path of dialogue and diplomacy."