Government looking to 'raise awareness, promote research and improve prevention and treatments'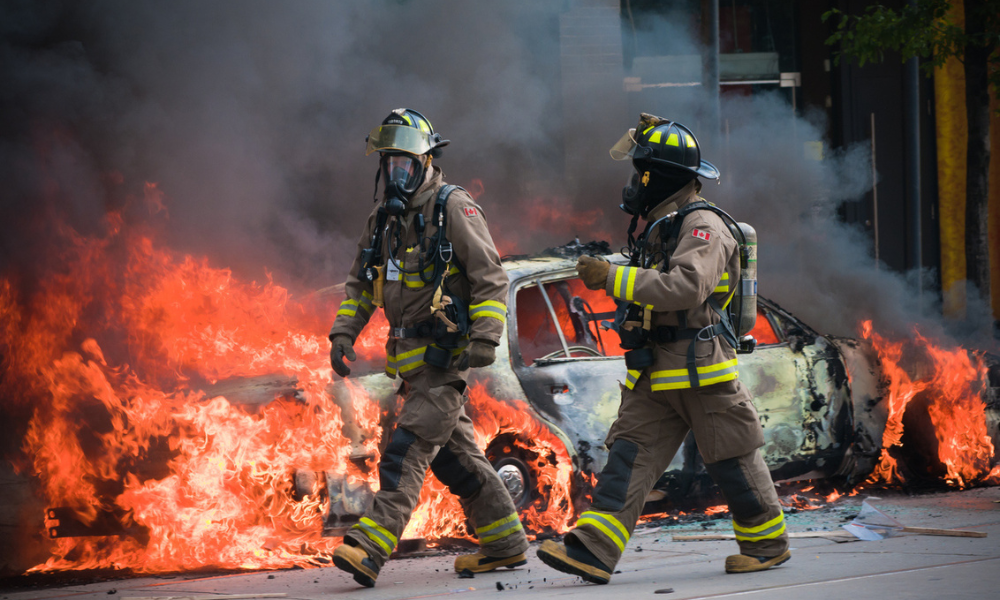 Canada has given royal assent to legislation that will raise awareness about cancers linked to firefighting and best practices to prevent these cancers.
Under Bill C-224 – An Act to establish a national framework for the prevention and treatment of cancers linked to firefighting – Health Canada will develop a national framework that raises awareness of cancers linked to firefighting and that supports improved access for firefighters to cancer prevention and treatment.
The legislation allows Health Canada to:
support research on the link between certain types of cancer and firefighting
make recommendations regarding regular screenings for cancers linked to firefighting
promote research and improve data collection on the prevention and treatment of these cancers.
"Firefighters risk their lives every day to keep people safe and through this bill, we are taking another step to protect them too," says Jean-Yves Duclos, minister of health.
In March, Ontario made changes to allow firefighters in the province suffering from pancreatic and thyroid cancer to have their Workplace Safety and Insurance Board (WSIB) claims processed quicker.
Health Canada is engaging with stakeholders to inform the development of the national framework and will work with all relevant parties to better protect firefighters in the line of duty.
Ottawa will also declare the month of January as "Firefighter Cancer Awareness Month" starting 2024.
"Cancer is responsible for over 85 per cent of all duty-related deaths among firefighters in Canada. Awareness, education and information sharing are critical to the prevention and early detection of the cancers linked to firefighting," says Sherry Romanado, deputy house leader of the government and member of parliament for Longueuil – Charles-LeMoyne, who introduced the legislation.
"This bill represents concrete action to better protect the health and safety of the men and women who put themselves in harm's way to keep us safe. That it passed unanimously in both the House and the Senate is a testament to the high regard in which our country's holds its firefighters and the essential work they do."
"Cancer is a chronic disease that needs to be recognized in a healthy workplace strategy and very principled human resource management," according to Allan Smofsky, managing director of Smofsky Strategic Planning in Oakville, Ont.
'Historic legislation' for firefighters
One organization has already expressed positive words about the passing of Bill C-224.
"This historic legislation is a critical step forward in our fight against cancer and the toll it has taken on our members," says Edward Kelly, International Association of Fire Fighters (IAFF) general president. "The measures it puts in place will save fire fighters' lives and ensure those who get job-related cancer get the compensation and support they deserve. This is a great day for our 27,000 Canadian members."
Across Canada, there are an estimated 32,000 career firefighters and 100,000 volunteer firefighters.
In June 2022, the International Agency for Research on Cancer (IARC), part of the World Health Organization, classified firefighting as a known human carcinogen:
Between 2005 and 2016, 86 per cent of occupational fatality claims for Canadian firefighters were linked to cancer.
Firefighters have a nine per cent higher risk of cancer diagnosis, and a 14 per cent higher risk of dying from cancer than the general public.
Under the Chemicals Management Plan, the federal government has assessed over 150 flame retardants, concluding that approximately 35 have concerns for human health or the environment.
Actions are in place to restrict or mitigate the risks for 23 of these substances; plans will be announced and in place in the near future for the remaining 12, according to the government.