What can be deducted, if anything, after worker quits?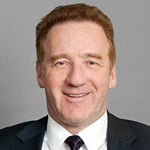 Question: Does an employee stealing money or not turning in monies owed for sales after quitting give an employer the right to withhold his final pay to reimburse it?
Answer: Unless the employer is certain it falls within the exceptions allowed in legislation, for the most part withholding a final paycheque is not a legal means of recovering what is owed.
Canadian employment legislation contains strict guidelines outlining when employers can make deductions from wages. Deductions for lost money, lost or damaged property or money not remitted by the employee are not permitted unless an employer's circumstances fit within narrow exceptions.
Legislation varies from province to province. Employers need to consult the applicable legislation to determine whether any deduction is allowed.
In Nova Scotia, for example, employers are prohibited from deducting wages for a loss that occurred while an employee was working, unless a statute or court order specifically allows for the deduction, or unless an employee has given written authorization for the deduction.
In Whalen v. The Henry House Limited, the Nova Scotia Labour Standards Tribunal found that without the employee's express written consent, an employer had no right to deduct the cost of the employee's unreturned uniform from his final paycheque.
At the time of hiring, employers should have the employee sign a statement authorizing deduction of any money she owes the employer. However, even this may not be enough.
Courts and tribunals may require that the written authorization reference the specific debt and amount to be repaid, or the legislation may place restrictions on the written authorization. For example, in Nova Scotia, written authorization of an employee still does not permit the employer to make deductions that would bring the employee's pay below minimum wage.
In Ontario, even with written authorization, an employer may not deduct wages for lost money or property if someone other than the employee had access to it.
In Houston v. Advantage Car & Truck Rentals Ltd., the Ontario Court of Appeal found that an employee who had agreed to have wages deducted to repay lost money had a right to demand the deductions stop. The deductions were not legal under Ontario employment standards legislation because others had access to the missing money.
When the employee indicated he could not work under the conditions of the deduction, the employer treated it as a resignation. The court found the employee had been constructively dismissed as he was within his rights to demand a stop to the deductions, and ordered damages for lost wages.
In Antelope Inspection Services Ltd. v. Alberta (Director of Employment Standards), the court decided an employer could not deduct wages for a damaged vehicle because Alberta's Employment Standards Code prohibited deductions for "faulty workmanship," even if the employee provided written consent. The Canada Labour Code provides restrictions on written authorizations similar to those in Ontario and Alberta.
Deductions cannot be made and a final paycheque cannot be withheld unless the employer falls within narrow exceptions. The employer should investigate other solutions to recovering money that is owed by a former employee, such as a payback arrangement. Other options include contacting the local authorities or going to small claims court.
Brian Johnston is a partner with Stewart McKelvey in Halifax. He can be reached at (902) 420-3374 or [email protected].
For more information see:
•Whalen v. The Henry House Limited (March 2009)(N.S. Lab. Standards Trib.).
•Houston v. Advantage Car & Truck Rentals Ltd., 2003 CarswellOnt 4500 (Ont. C.A.).
•Antelope Inspection Services Ltd. v. Alberta (Director of Employment Standards), 1996 CarswellAlta 379 (Alta. Ump. Under Emp. Stndrds. Code).