But having a clearly defined career path makes a big difference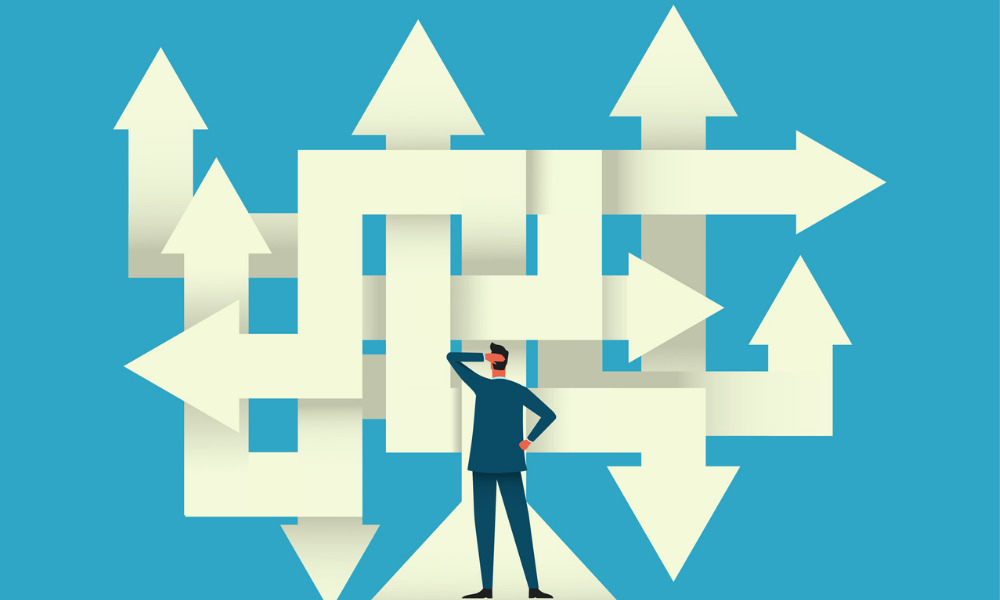 A majority of employees are looking for flexibility – but not just in where and when they work, also in their careers.
Nine in 10 workers have felt stuck in their role over the past year, with one-third (33 per cent) feeling that way often or always, according to Ceridian.
Overall, only 52 per cent feel committed to staying with their current employer for at least three to five years.
"What's clear from our research is that employees have commitment issues with their employers," says Susan Tohyama, CHRO at Ceridian.
While most workers put value in the training they get in the workplace, very few — along with many leaders — believe that L&D programs are bringing the best results, according to a recent survey.
Defining a career path
But having a clearly defined career path for workers can help. In fact, 84 per cent of the Ceridian respondents who have a clear career path say it makes them more committed to their employers.
And among flight-risk employees, 51 per cent would consider staying if their employer provided opportunities to change career paths within their company.
More than one-third (35 per cent) of employees find a change in career paths within their company appealing. Nearly half (49 per cent) want to contribute skills to new projects from within their current role, and 43 per cent are interested in moving into a new role in a different department or team.
Some jobs lead to faster promotions than others, according to LinkedIn.
However, less than half (45 per cent) of workers say their employer understands their career aspirations, finds the Ceridian survey of 8,833 workers across eight countries.
"There is an opportunity for employers to counter this trend, with their own long-term commitment to employee work-life, career flexibility, and engagement," says Tohyama.