Virtual event Sept. 15 offers topical panel discussions, live chats and peer-matching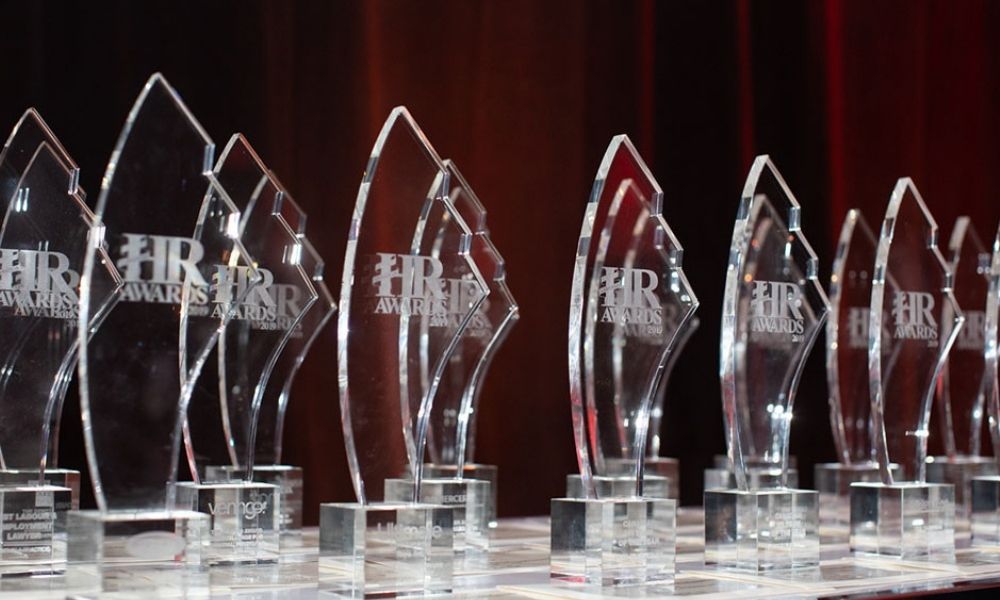 While HR professionals keep on managing the ever-changing future of work, many are also beginning to see some calm waters ahead and it's time to recognize those who have made things just a little bit easier for workers in Canada.
The 2021 Canadian HR awards will honour and celebrate those experts who have excelled and this year, the event will be hosted by CBC news anchor Suhana Meharchand. The full agenda can be seen here, and registration is free but closes at Sept. 14 at 5 p.m. EST.
A few of the panellists shared early thoughts with Canadian HR Reporter on the key insights they hope to offer during the Sept. 15 event and what they feel HR professionals should be focused on in the coming year.
Carolyn Meacher, chief people officer Canada for Dentsu, will be discussing: "How linking business communication to company strategy is key to effective business operations"
"This year has provided some of the biggest challenges for employee communication as many companies were forced to rethink their strategies and/or operations in real time. The market for talent has become hyper-competitive, and employees need and expect a lot more from the companies than ever before.
"In this environment, crafting a thoughtful communications plan linked to strategy is even more critical for unlocking the competitive advantage of our people. A strategically linked communication plan helps everyone understand the direction, values and priorities of the company and demonstrates a higher level of care and commitment by including people in the conversation. Done consistently well, these communications can build the clarity, trust and engagement necessary for achieving the company vison and goals."
Ross Johnston, executive director, cooperative education at the University of Waterloo will be moderating: "Enhancing your candidate experience for next-gen professionals"
"To ensure organizations are adequately prepared to navigate a complex, ever-changing workforce, hiring managers and leaders should look to the next generation — or Gen Z — to enhance their talent pipelines. The next generation of talent is equipped with future-ready, in-demand skills that will help fuel organizational growth and sustainability. Our panel discussion will draw upon emerging best practices and strategies to highlight how organizations can be successful in creating a positive candidate experience.
"The next generation of talent is adaptable, innovative and connected. Attracting them is not easy and the candidate experience plays a vital role. A poor candidate experience doesn't just impact the candidate, it impacts their network and, in turn, the perception about what it's like to be employed by your organization. Getting the candidate experience right is vital for hiring talent and ensuring your teams are adequately prepared for the future of work."
HR professionals should be thinking about "attraction and recruitment strategies, including candidate experiences, need to mirror company cultures or they are hollow and candidates will see through them," he says.
"Connecting with future-ready talent early is vital to your brand's ability to attract and retain them. Waiting to hire or connect with intermediate or senior students is becoming too late in the war for talent. What are you doing to embrace and connect with first-year students so your company stands out when they are making their future career decisions?"
Meghan Stettler, director of the O.C. Tanner Institute, will present the O.C. Tanner Award for Lifetime Achievement in the HR Industry
"O.C. Tanner develops strategic employee recognition and reward solutions that help people accomplish and appreciate great work. Our company recognizes, honours, values and celebrates people, and has been in the business of appreciating people for more than 90 years.
"The health, economic and social crises of this past year have left employees more fragmented and disconnected than ever before. HR professionals must take ownership around helping leaders facilitate meaningful connections for their people in remote and hybrid environments and that requires getting beyond a surface-level view of how to build connections: they won't automatically happen just because people are in the same physical or virtual space.
"To maximize those feelings, leaders must be intentional about connecting their people to the three things that matter most: purpose, accomplishment and one another:
Showcase how someone's work directly contributes to the purpose of the organization and delivering on what matters most. Everyone wants to know how they're making a difference in the world through the work they do each day.
Let your people know what success looks like at your organization, and celebrate their everyday victories, above and beyond achievements, and career milestones. This will build confidence, affirm their potential in the organization, and increase retention.
In a hybrid environment, maximize interaction in the physical office space with brainstorming, networking, and career development, and if fully remote, plan various opportunities to celebrate and connect broadly and individually through townhalls, one-to-ones and informal check-ins.
When leaders connect their people to all three, there is a 10-times greater odds of having a thriving workplace culture where people can do their best work and deliver results. Research by the O.C. Tanner Institute continues to show that those organizations who have strong workplace cultures are able to respond to challenges with resilience."
Louise Taylor Green, CEO of the Human Resources Professionals Association (HRPA) will talk about: "How today's leaders are redefining success and breaking new boundaries"
"We're so proud to be shining the light on the noteworthy achievements of extraordinary women leaders in our field. It is particularly an honour considering all the remarkable ways women have pioneered change over the last year while also being disproportionately affected by the pandemic and other global developments.
"Even in an industry that is 80 per cent dominated by women, they are still notably underrepresented at the top of their organizations. Anything HRPA can do to level up the playing field and recognize these exceptional women who are blazing a trail is an incredible opportunity.
"Over the past 17 months, HR professionals have and continue to focus on employee experience and workplace culture, while adapting to remote work, building innovative recruiting and retention strategies and creating health and wellness programs and policies to ensure employees operate at their best.
"An ongoing focus will need to be on maintaining productivity in the new normal of work — with hybrid and remote models — while evolving health and wellness, particularly mental health and burnout issues, to meet new challenges.
"At the HRPA, we believe: "Better HR makes Business Better." It's a belief that well-run businesses are essential to a thriving society and the knowledge, skills and experience of HR professionals play a key role in unlocking human potential and effectively navigating the risks businesses face today."
Jamie Savage, founder and CEO of The Leadership Agency, will focus on: "Leadership skills for the top HR leader"
"The definition of leadership is different for everyone. Leadership doesn't have to be about quantifiable measures such as a person's job title, seniority level, or years of experience. A true HR leader is someone who can demonstrate and prove that they continuously put people first. They instill values, their mission, and opportunity for growth in their people, and inspire innovation and disruption.
"This time of uncertainty poses many challenges for the HR community. It is very important to be proactive. Communicate and then overcommunicate with your employees, clients, partners and community. Identify immediate areas of weakness and how they'll affect your business. Do not stray from your core values or your mission and maintain what is important to you and your organization. This time will also cultivate opportunities and resources.