'A lot of hiring managers think that they're in a normal market, which they are not right now'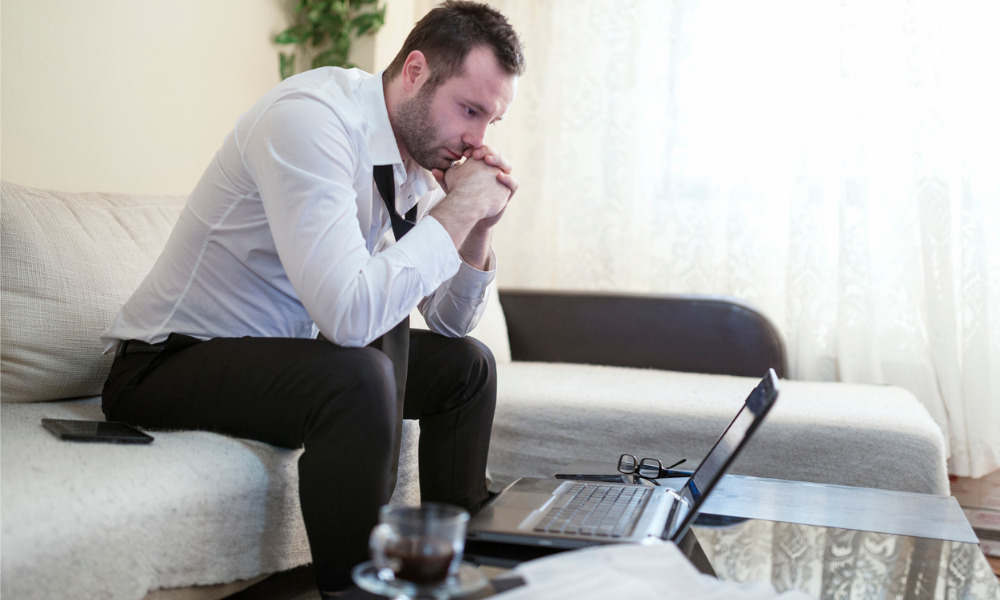 While many employers are crying out for talent, job ads may not be doing them any favours when it comes to entry-level positions.
More than half of job listings (55 per cent) for junior positions require three or more years of experience, which is leaving many job seekers increasingly frustrated, found research done by small business service provider Skynova.
"It's a big conversation amongst Twitter communities… people are always asking the question: 'Why do entry level jobs require so much experience if they're entry level?'" says Joe Mercurio, a project manager at Skynova in West Palm Beach, Fla.
The experience requirement is the number one topic of frustration, found the survey of 1,018 adults in the U.S. who had been searching for entry-level jobs within the past two years, as well as 518 hiring specialists.
By adding the "experience wanted" and creating "experience inflation," this practice provides an unfavourable ranking of companies for 32 per cent of respondents.
"That could just be deterring them from applying in the first place, which could be hurting companies seeking out specifically younger talent or maybe it's a seasoned employee who's looking to make a career change, and they just don't have 10 years of experience in marketing if they were just working in finance," says Mercurio.
These requirements caused 39 per cent of those asked to become "extremely discouraged by those job postings," he says.
Many people are seriously taking a look at what they want from a career and this includes a sense of purpose, according to an HR expert.
These feelings are even cutting across generational lines, he says.
"It's actually these folks who are almost in their mid-career age that are feeling intimidated by it. But if you look deeper into the findings, you'll see that a lot of people will still apply, even if they know they don't have the experience or skills and it carries over to that 'fake-it-till-you-make-it' mentality, which we've seen in Silicon Valley."
About one to two years of experience for the entry-level positions is the most reasonable ask, according to 44 per cent of respondents.
'Mentality shift'
Things may be slowly shifting with the labour shortages causing so many worries for employers, says Mercurio.
"It's a mentality shift for employers, obviously; they want to make sure to bring on people who are competent but there's a lot to say if you have a sound onboarding process, people who are eager to start the job, as long as they show on paper that they have somewhat similar skills or experience, and they're just eager to start. A lot of people can quickly catch on, depending on the field that you're working in, of course."
Many employers are willing to bend the rules, just to get someone hired, says Patrick Poulin, group president at Randstad Canada in Montreal..
"What has changed a lot is that the openness of the employers today to train people, and to coach them for specific positions," he says. "There's so much shortages everywhere that the companies, when they see a good profile, they say, 'I'm OK to invest a little bit of my time to make sure that we train the person. Yes, the person doesn't have the experience but we'll train them and we'll make sure that, we equip them to do their job.' That has been a big shift that we've seen."
Almost two-thirds of workers worldwide are looking for a career change in 2022, found one survey.
Perhaps the biggest mistake many are making, according to Poulin, is "looking for the perfect person that doesn't exist."
"In the current context, we see a lot of hiring managers having really bad habits of thinking that they're in a normal market, which they are not right now," he says.
Changing expectations would be another smart move, says Mercurio.
"Employers need to adapt to the new times and just be more reasonable with their required user experience, expectations, skills and all that."
This can be accomplished by speaking with the current workforce, he says because "at some point, everyone was at an entry level, so it's just learning from those real experiences. Everyone has their frustrations; had things they liked, and they hated."
"If it's entry level, take a look at what you're asking for and see if it aligns, and just making sure if you are asking if it is entry level, when you are asking for multiple years of experience and such, then making sure the benefits and pay are aligned," says Mercurio.