Job ads expressing preferences carry risk of discrimination for employers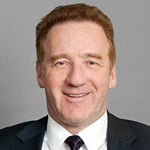 Question: Can an employer looking for a long-term employee state in a job ad that priority will be given to candidates who are Canadian and permanent residents?
Answer: In Canada, only citizens and permanent residents have the right to work permanently for an employer, whereas individuals on work permits have the right to work for a temporary or defined period of time.
While there is nothing prohibiting employers from specifying in a job ad or application that citizens and permanent residents will be prioritized, this could have the appearance of discrimination and give rise to possible human rights complaints.
There have been a few decisions dealing with "citizenship" as a protected characteristic under human rights laws in Canada. The Ontario Human Rights Tribunal, in a 2018 decision (Haseeb v. Imperial Oil Limited), recognized that a "permanency requirement" — that the candidate be eligible for a permanent work position as a Canadian citizen or permanent resident — was discrimination based on the ground of "citizenship."
In that case, the applicant was a student at McGill University completing his mechanical engineering degree and applied for a position with Imperial Oil. Imperial had a very clear policy requiring graduate engineers to have either permanent residency or citizenship to be eligible for the position. While the applicant intended to apply for a three-year "post-graduate work permit" upon graduation, whereupon he would then apply for permanent residency, he was neither a citizen nor a permanent resident at the time of the application.
Nonetheless, the applicant held himself out as having either citizenship or permanent residency on applications and throughout the interview process.
The applicant was ranked first among his peers and was offered the position. Following graduation, the applicant was approved for the three-year post graduate work permit, but was unable to provide the required proof of citizenship or permanent residency to Imperial. The job offer was rescinded.
While Ontario and Nunavut are the only provinces and territories that have "citizenship" as a protected characteristic in human rights legislation, other tribunals across the country might find this decision persuasive.
Having said that, what would normally appear as an employer's discriminatory action can be justified if the employer can show the actions taken were a "bona fide occupational requirement" (BFOR), and undue hardship would occur if the employer was forced to accommodate the employee.
In Haseeb, the employer's BFOR was that it was investing extensive time and money in its junior employees, and to see the return on that investment, Imperial needed the assurance the employee would remain with the company permanently. Furthermore, it would cause the employer undue hardship and financial loss to accommodate non-permanent employees.
While the 1999 Supreme Court of Canada case British Columbia (Public Service Employee Relations Commission) v British Columbia Government Service Employees' Union or Meiorin articulated a "unified" approach for the BFOR defence to apply to both direct and indirect discrimination, it should be noted the Ontario code allows for only limited BFOR defences for direct discrimination.
As such, because the policy was actively distinguishing between candidates based on citizenship, this amounted to direct discrimination (as opposed to indirect discrimination) and, therefore, the BFOR defence could not be relied on, said the tribunal.
So, does that mean employers cannot give preference to citizens and permanent residents? Not exactly — there is a finer balance. While employers must be cognizant of human rights issues, there remains the correlative duty to ensure the Canadian labour market is being supported, and that Canadian citizens and permanent residents have access to employment.
For employers, the Immigration and Refugee Protection Regulations are clear that when approving work permits for applicants coming from outside Canada, the officer must determine if the employment of the foreign national is likely to have a neutral or positive effect on the labour market.
In so doing, one factor to consider is whether the employer will hire or train Canadian citizens or permanent residents or has made, or has agreed to make, reasonable efforts to do so.
Employers need to ensure that, on the one hand, citizens and permanent residents are not being disenfranchised due to foreign workers and, on the other, that non-citizens and non-residents are not being deprived of opportunities on the sole basis of their immigration status.
Employers should be cautious with the language used in applications and ads when it comes to citizenship requirements. This type of preferential language in terms of citizenship should be avoided.
Brian Johnston is a partner at Stewart McKelvey in Halifax. He can be reached at (902) 420-3374 or [email protected]