'It's absolutely a challenging time finding staff and resourcing and quality candidates'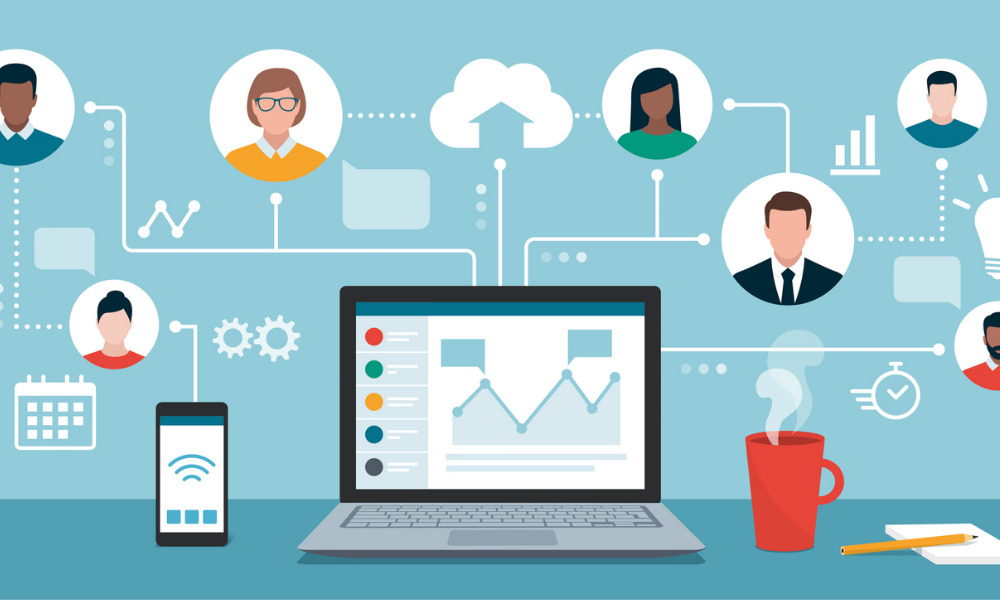 While many businesses are reeling from the effects of the so-called "great resignation," outsourcing might be a tool to stem this tide.
"It's absolutely a challenging time across a lot of industries finding staffing and resourcing and quality candidates, and certainly with a lot of shifts, so there's definitely been an acceleration of interest in the world of outsourcing," says Matthew Sturges, partner and leader of national cloud accounting at BDO in Guelph, Ont.
While the practice has existed for decades, it's becoming increasingly common these days for businesses of all sizes, according to Megan Weis, vice-president and general manager of FAO services at Personiv in Frisco, Tex.
"It started with bigger companies who saw the opportunity to cut costs and once it was proven effective by them, a lot of small to midsize businesses have hopped on the bandwagon. There's providers out there today that cater to those smaller clients and you don't necessarily have to outsource the entire finance and accounting function, you can supplement roles here and there as needed," she says.
Many IT workers who are being forced back to the office might decide to quit instead, found one survey.
Benefits to outsourcing
So, what are the main benefits?
"It allows the employees that are left to focus on value-added activity, so that they're doing less tedious tasks. An example of this might be the controller can focus on management and strategy, rather than having his hands and sleeves rolled up, his hands in the dirt, just trying to deal with fighting fires everywhere they're popping up," says Weis.
As well, adding outsourcing can be a weapon against employee burnout, which has become a bigger concern during the pandemic.
"It's the reason that so many people have decided to leave; when you burn out an employee, they're a flight risk and when you take some of the tasks off their plate, and you give them more meaningful work, they feel more supported and this mitigates burnout," says Weis.
Moving to a four-day workweek without careful planning is a "perfect recipe for burnout," according to one CEO.
Once the cost savings have been realized, it's also a good idea to invest that money back into the enterprise, says Weis.
"A lot of companies need this cost savings in order to reinvest in other areas of their business but it also allows companies to reinvest in the employees that they do have left. You can pay your employees more or you can increase benefits; you can use that money to enhance the company culture and then, of course you can use the cost savings to reinvest into your product or your service."
Payroll popular
One of the earliest outsourced functions was in managing how employees get paid, says Sturges, which became a natural fit for companies.
"Payroll services is something that is one of the original software-as-a-service platforms that was out there. If we think about technology and the ability to log in too, whether it's online banking or to our payroll platform, that was an early technology adopter."
With tax regulations changing all the time, having a dedicated department with plenty of knowledge and resources became a no-brainer for these organizations.
"A lot of businesses because of the specialization and knowledge, and every year, the regulations seem to have a way of increasing and not decreasing, so the challenge in terms of staying compliant are ever present. One area that has been a very traditional space has been the payroll processing and compliance of a business," says Sturges.
And when it comes to inventory management, that might be one area that is best done in-house, says Sturges.
"If we think about inventory management and workflows, it's very hard to outsource that and separate that. There's a physicality that's present and so receiving shipping goods and warehousing items, in many cases, businesses with a lot of physical inventory will at least have additional considerations into an outsourcing engagement."
HR plays important role in outsourcing
When researching a good outsourcing provider, it's wise to consider the process in the same way you would the hiring process, according to Sturges.
"When we're interviewing and working with a business partner, treat it the same way in some sense as an employee interview of 'Is this a good fit for the organization and my business?'"
And HR plays a key role, especially in the messaging around why outsourcing is being implemented.
"Transparency is paramount when a company is making the decision to outsource [and] the people that are left, they're affected. If people are going to be losing their jobs, packages need to be put together to avoid a rush of those people to get out the door and find other opportunities. You need some of those people to stay; they have to be able to train the service provider who will be taking on those tasks," says Weis.
Despite the negative connotations, outsourcing does not always mean job losses are imminent, says Sturges.
"It's a common reaction that it's threatening the jobs of existing in-house resources and that's often not the case. It's helping to achieve new levels, it's helping to improve business process, it's leveraging and extending specialists in in other spaces. For HR professionals, it's really having that discussion with our people internally to help describe the objective and that it's a great thing: It's helping our resources be able to focus on areas that they enjoy working on to improve and gain skill set and leverage off of some specialists that are coming in to help accelerate the business's growth," says Sturges.