'Work will never be the same so coming to terms with uncertainty is important'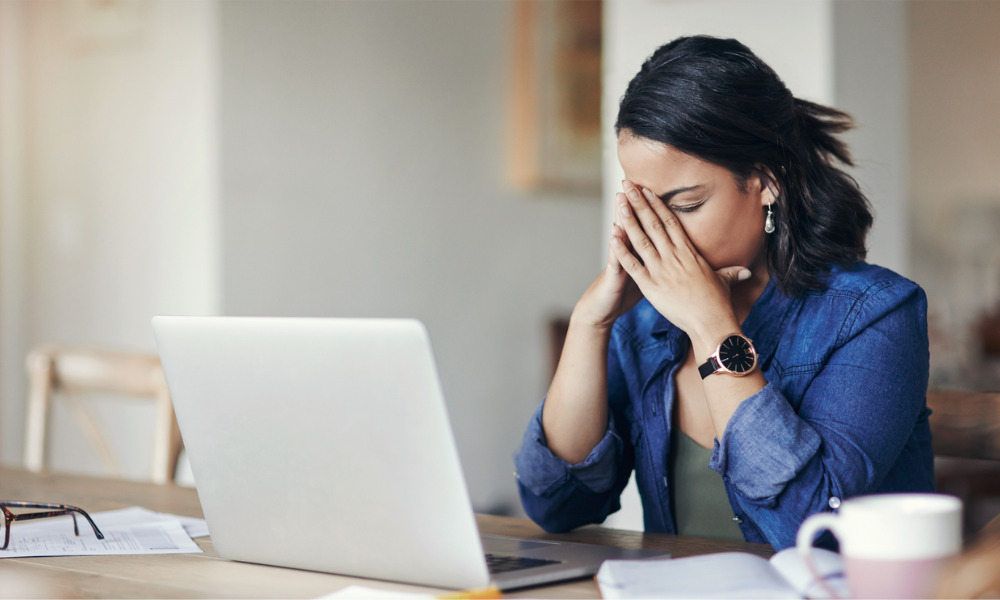 A vast majority of jobseekers are viewing the time of COVID-19 as a big stressor versus an opportunity.
Eight-four per cent view the current time period negatively, found the Canadian Education and Research Institute for Counselling (CERIC) through a survey of 1,146 employed Canadians between June 4 and 14.
And while 53 per cent found the transition to work remotely somewhat or very easy, almost 26 per cent found it somewhat or very difficult during the coronavirus lockdown.
To best cope with this, a new way of thinking about reality is key to resilience and surviving the upheaval, says John Horn, director of talent and learning at Vancity in Vancouver and the past-chair board of directors for CERIC in Toronto.
"Come to terms with your relationship with uncertainty [because] the certainty we have is the next six months; the next year, possibly the next six years, are going to be incredibly uncertain. Even though there's lots of people out there predicting what's going to happen, we don't know. We don't know what the implications of this global pandemic will be. We do know that work will never be the same and so coming to terms with uncertainty is important."
Almost half (47 per cent) of the students surveyed said that they are poorly or not at all equipped to handle mental health challenges that accompany a change in employment status.
"People are stressed because they have lost their job or they're stressed because the precariousness of their work is being realized and they aren't sure about what employment's going to look like," he says.
"If you are someone, like many Canadians, [where] your definition of work and your identity is connected to your work, going into an office, and now you're doing things from home with kids and parents and a small space or a space that is not set up for work, that's another piece of everything driving the stress," says Horn.
"People's identity is so wrapped up in the work they do and when that changes, it'll find cracks and concern through how we identify as humans. [With] the uncertainty when the world around us shifts so much and these norms that we have become so used to, something as fundamental as just going to the grocery store or sending your kids to school is different -- that's just going to drive stress in so many different ways for different people," he says.
Recently, a survey pointed out that many Black Canadians are experiencing higher rates of poor mental health during the pandemic, while low morale was seen as the greatest barrier for creating resilience for workers.
Lessons for HR
For HR professionals, the lesson revolves around providing strong supports to managers, according to Horn.
"How do you take what you were good at and continue to improve what you needed to improve on? How do you take your work as a manager into a virtual space and [make] the check-ins about humanity and people first and then the work is second."
During check-ins, managers would do well to talk about career growth with employees, he says, as a way to better support employees' mental health.
And HR professionals shouldn't worry too much that what they are doing is not appropriate, he says.
"I empathize. I feel for a lot of HR professionals who are nervous about getting it wrong or who have questions about: Is this remote work policy correct? Is this coaching conversation support tool I'm giving to managers to turn around someone's performance? Is this the right thing to do?
"It's fair to be to be nervous, it's fair to be to be uncertain. I think HR professionals [should] really model this ability to try new things in this uncertain time, and be OK if it's not exactly what you want, because you have this commitment to making it better over time."