What are the top contributors to stress?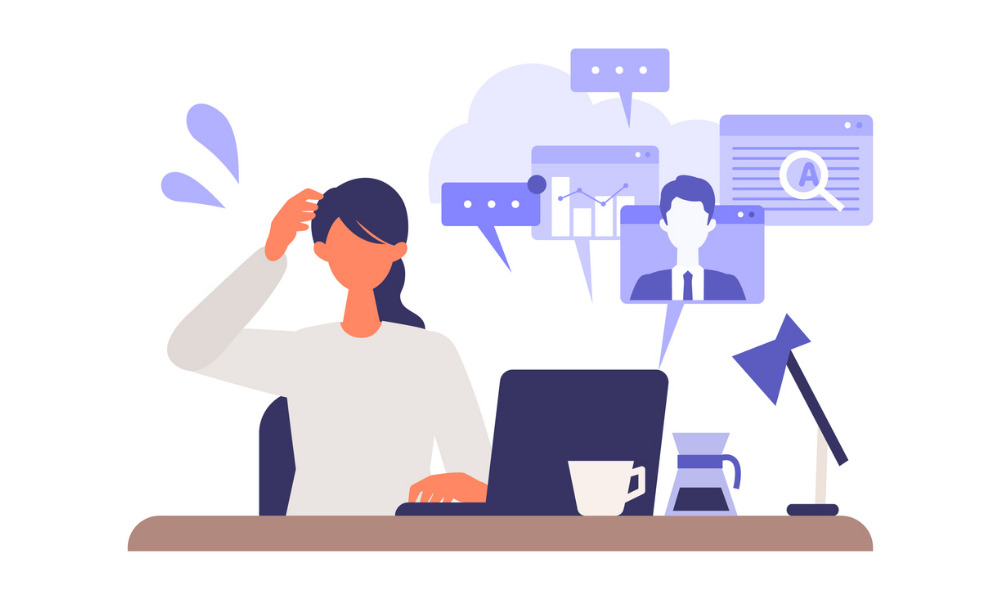 More than eight in 10 (84 per cent) hiring managers are experiencing burnout due to the tight job market.
"When 88 per cent of managers are experiencing pressure in achieving their goals because of hiring, you can be sure this represents business risk," says Daniel Chait, co-founder and CEO of hiring software company Greenhouse, which did the survey.
Further, 75 per cent of these leaders expect hiring to become even more challenging for the remainder of 2022.
The primary contributors to increased stress levels are:
sourcing the right talent (41 per cent)
candidate drop-offs due to competing compensation packages (26 per cent)
an unstructured, ineffective hiring process (16 per cent)
Nearly eight in 10 (79 per cent) full-time employees and jobseekers want some form of pay transparency, and nearly a third (32 per cent) want total transparency, in which all employee salaries are publicized, according to a Visier study.
These are the biggest challenges when recruiting talent, according to Greenhouse:
creating an employer brand that stands out from competitors (55 per cent)
recruiting talent for niche roles and markets and (42 per cent)
being one-upped on offer packages in a climate with highly competitive salaries, benefits and sign-on bonuses (35 per cent)
"People-first companies have understood that hiring is a business-critical function – and it needs to be structured, measured and continuously improved on. Winning companies are focused on building a culture of hiring throughout their organizations in order to manage the challenges with hiring right now," says Chait.
With high levels of vacant roles, companies are increasingly looking at their own internal talent pool to fill roles. In fact, the highest source of talent for companies is internal promotions and transfers (48 per cent), according to Greenhouse.
While many employers are having difficulties filling open positions, it's the senior-level positions that are the most challenging, according to a separate report.
Who's ghosting who?
Amid these challenges, there's a discrepancy when it comes to applicant experiences, according to Greenhouse's survey of 930 C-suite-level executives responsible for hiring and 570 hiring managers.
Over 90 per cent of hiring managers say they are proactive in providing feedback to candidates, with 32 per cent saying their organizations always try to provide feedback.
However, more than 75 per cent of job seekers say they were ghosted following an interview.
Almost three-quarters (72 per cent) of professionals say they lose interest in a job if they don't hear back from the employer within 10 business days after the initial interview. That number jumps to 87 per cent if there is no status update within three weeks.
Here are five recruiting best practices that hiring managers should follow this year, according to Recruiter.com:
Leverage automation to cover more applicants quickly.
Step up your advertising.
Create a robust employee referral program.
Engage with passive candidates.
Enhance the candidate experience during the hiring process.