Many immigrants finding jobs but also underemployed, finds study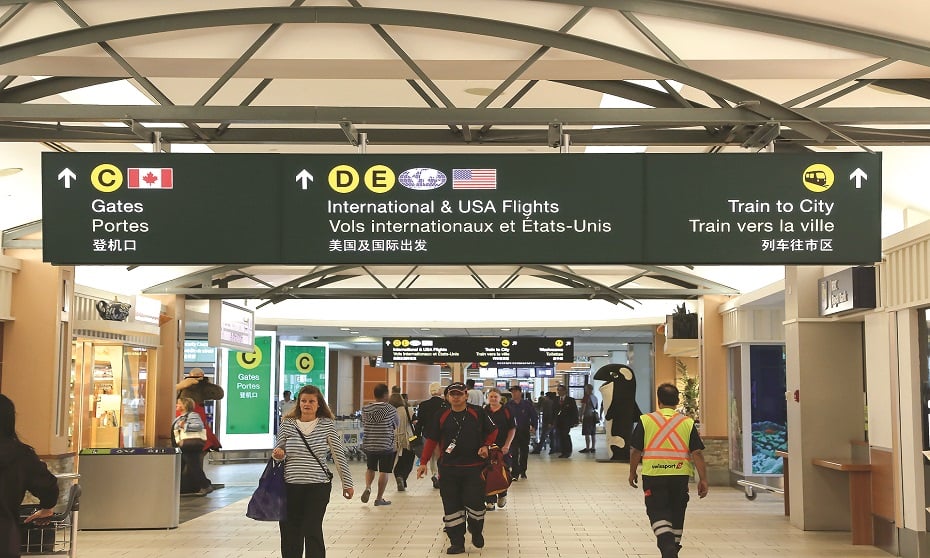 While immigrants to Canada are having luck finding jobs, many of these are not in their areas of expertise, according to a survey.
In looking at those who were admitted through one of the economic immigration streams, 80 per cent of immigrants are employed, but only 39 per cent have jobs with duties that are similar in type and complexity to their pre-immigration jobs, according to World Education Services (WES), a non-profit organization that helps Canadian and American students gain accreditation.
"Demographics, skills, education and experience are among the predictors of both employment status and the extent to which respondents had obtained commensurate employment."
Women are doing much worse than men in terms of getting jobs that match their skill sets and experience, while older immigrants are also facing more challenges, says Yilmaz Dinc, research partnerships specialist at the Toronto Region Immigrant Employment Council (TRIEC) in Toronto.
"Yes, we are doing better than bridging the gaps for newcomers in transitioning to the job market. Yes, they got some sort of employment, but it doesn't say much about the quality of jobs that they are getting. And the WES report really highlights who is being underemployed.
When it comes to immigrant underemployment, this is a long-standing issue, says Patrick MacKenzie, CEO of the Immigrant Employment Council of B.C. (IEC-BC) in Vancouver.
"There's an undervaluing of the experience and the abilities that immigrants bring with them to Canada," he says. "It's an opportunity that's being missed by employers, especially in a time where employers are telling us that they have a talent crunch, they can't find the skills [they're] looking for."
Flawed results?
The findings in the report Who is Succeeding in the Canadian Labour Market? Predictors of Career Success for Skilled Immigrants are based on data collected from people who applied to WES between 2013 and 2015 for an Educational Credential Assessment and who were subsequently admitted as permanent residents.
However, the immigration landscape has changed radically since 2015, which calls into questions some of the WES survey findings, says Colin Singer, an immigration lawyer and managing partner at Immigration.ca.
"The impact of this study is working with candidates applying to Canada under a completely different, very aged regime; that regime was in place since the beginning of the skilled worker program when it became merit-based — that was in 1993," he says. "You are going to have a flawed report."
From 1993 to 2015, there was a merit-based skilled worker program, says Singer, "which had really never the entire measure of the human-capital benefit [and] was using completely different metrics."
But it's not all doom and gloom, he says.
The employment rate gap between newcomers and Canadians — it's the lowest it's been since it started measuring in 2006. You have 80 per cent of newcomers to Canada [who] are employed, as this report recognizes from a study in 2018. You certainly see our current intake of newcomers using what is called a human-capital model. I think it's showing significant improvement in terms of rates of employment of immigrants," says Singer. "But it is true there are continued challenges with immigrants coming to Canada."
'Canadian experience wanted'
Employment segments also play a factor in the prospects of immigrants, according to the survey. Less than half (47.2 per cent) of respondents found work in the same sector in which they were employed before they emigrated.
"When we look at the patterns in who is finding employment in line with their skills, education and experience, we see some troubling trends. The value of Canadian experience is inflated: Individuals with previous Canadian experience as a student or temporary worker were more likely to be in commensurate employment than those without," says Joan Atlin, associate director of strategy, policy and research at WES.
Some employers still expect immigrants to have Canadian experience, "while the international experience that they bring is just as valuable, if not more valuable, as the research shows that more diversity and different ideas at the workplace enhance creativity and outcomes like innovation and productivity," says Dinc. "There's definitely a change that needs to happen on the side of employers."
Also a challenge are the regulated professions, as immigrants who reported working previously in a profession that is regulated in Canada were significantly less likely to be working in commensurate employment, says the study.
"Despite successful interventions in this area, such as profession- specific bridging programs, challenges persist. More evidence is needed to identify which specific interventions, resources and employer or regulatory practices enable immigrants to successfully navigate all the steps required to re-enter a regulated occupation in Canada."
However, immigrants may not get the wages commensurate with their previous occupation because, for example, they aren't licensed or "they're not quite to Canadian standards," says Singer.
"If you look at people in the regulated professions who come over, don't look at them when they first came here, look at them two to three years after they've landed here and they've had time to settle and get regulated if they're going in a regulated [profession]. And then... the rates are going to be really close to Canadian if not spot on Canadian because they're in Canada, and they're working in a Canadian field."
Challenges around international recognition
For 25 per cent of respondents, their levels of international education were not being recognized, found the survey. And employment rates declined at each successive degree level — 86 per cent of respondents with a college diploma were employed compared to 72 per cent of those with a doctorate.
Those results are surprising and counterintuitive, says Dinc.
"The most interesting part for me was that the more experienced you are, the highest education you have, the worse are the labour market outcomes for you, the more unemployment and underemployment you face," he says.
"That's kind of an irony because the whole premise of the Canadian skilled immigration ecosystem is to make sure the country has access to the best talent around the world and the best and the brightest people who bring years and years of experience, coming as managers and senior positions, are the ones that face the biggest challenges.
Blame should not be laid fully at the feet of employers, says MacKenzie, as they have "an inherent trust" in what a Canadian university looks like.
"But these employers, and rightly so, can't really be expected to understand or recognize what an education system or what a training system might look like in another country and how it relates to what happens here domestically. We can't expect too much of the employer because they're busy in the business of their business, and so expecting them to understand global training or education programs is a bit unreasonable."
Education-equality awareness is very country-specific, says Singer.
"There are schools from all over the planet, every country; they now have a complete system and measures and [they] know whether your four-year bachelor's degree is equal to a four year bachelor's degree in Canada. Sometimes, it's not. But some education systems are highly respected. India, for example, is highly respected," he says.
"When you're going to deal with a sample size where 100 per cent of the people are having an education that is equivalent to Canadian standards, well, you're not going to have undereducation or education that is not recognized — that concept does not exist anymore. You cannot come to Canada under a program if your education is not recognized in Canada."
Employer, government solutions
Many employers say talent is a major issue, but very few hire from the immigrant talent pool, says MacKenzie, citing a BDC survey last year.
"What we need to do as a country is make it easier, one, for immigrants to understand how their skills can plug into the labour market when they come here, no matter how they're selected — either through an economic stream or if they come under any other streams, family class or refugees or humanitarian. [And, two,] we also have to help employers better understand what it is that the newcomer brings to the table and to… have something that acts as a Rosetta Stone that translates sort of the immigrant ability and expectations into a language that the employer understands and vice versa."
To narrow the gap, more can be done by employers and government, according to Dinc.
"Larger employers are more and more aware of the talent that immigrants are bringing, but small and medium enterprises who are facing significant skill shortages are not always aware of the potential and, at the same time, they must have the capacity and resources to create diverse and inclusive organizations or to navigate the immigration ecosystem to understand how they can work with immigrants."
That's where both the government and private sectors in terms of business associations chambers can do more to bridge the gap, he says.
"In terms of creating diverse organizations, small organizations don't always have the capacity to have their dedicated HR or dedicated diversity and inclusion team."
But for those organizations with HR departments, partnerships within must play a role, says Singer.
"HR and operations need to be working very closely so that HR really understands 'What is the position being filled and where are they going to find the people who are going to meet the education, the licensing and all of that?' So, recruitment is very important in that HR and operations people need to be working together," he says.
"They have to know, on the globe, who and where should we be going, not just taking recruiters who knock on their door and say, 'I have a pool of people.'