'In a departure from the historical norm, many of the largest cities have the highest unemployment rates'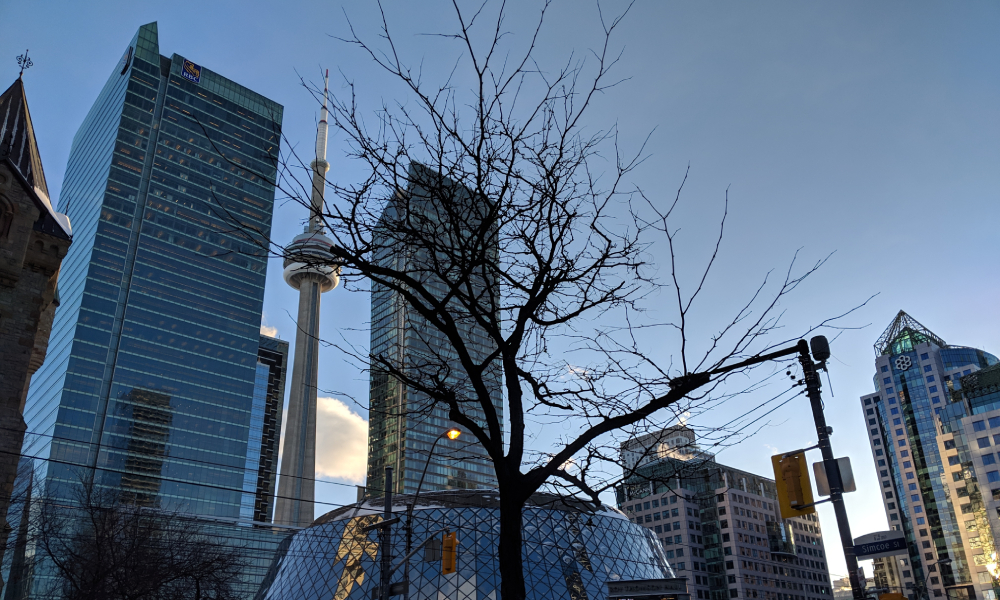 After having one of its lowest unemployment rates in history just months ago, the Toronto Census Metropolitan Area (CMA) now has the highest unemployment rate in the entire country, according to a report.
The rate sits at 12.8 per cent, on a three-month moving average, compared to 12.6 per cent for both Edmonton and Calgary, 11.1 per cent for Vancouver and 10.7 per cent for Montreal.
"In a departure from the historical norm, many of the largest cities in the country currently have the highest unemployment rates, while many smaller cities are doing better," says the Toronto Fallout Report: Half a Year in the Life of COVID-19 released by the Toronto Foundation.
Variations by income
In addition, people working low-wage, temporary or multiple jobs have seen dramatic drops in hours and corresponding pay, while high-income workers are putting in more hours than ever.
In the Toronto CMA, those in the bottom 25 per cent of hourly earners (making less than $17.48 per hour) have seen their total work hours drop by 30 per cent relative to February 2020, seasonally adjusted, says the report. Multiple job holders lost 48 per cent of their hours.
Those in the top 25 per cent (making more than $36.07 per hour) have seen their total work hours climb by 21 per cent, likely due to a combination of increased overtime, hiring for more senior positions, and rising wages among some workers who were receiving additional pay during the pandemic.
People with temporary positions saw their hours fall by 35 per cent.
"The reason for this disparity is not yet fully clear but is likely due to the reliance on the service sector (food and accommodation, service, retail, arts, culture, and recreation) in Toronto," says the report.
And while many people were able to receive the Canada Emergency Response Benefit (CERB), the monthly payments of $2,000 were higher than the $1,169 that people receive on the Ontario Disability Support Program and the $733 that people receive from Ontario Works, says the report, "underscoring the difficulty of living on existing social assistance programs."
A separate report in September predicted more than two million Canadians would be worse off transitioning from the CERB program to the employment insurance (EI) program.
Variations by gender, race
Unlike in previous recessions, job losses have been concentrated among women, and women with children are not recovering their hours, says the report.
In addition, BIPOC (black, Indigenous and people of colour) individuals are seeing unemployment rates that are almost twice as high as white Canadians. In July 2020, the unemployment rate among those Canadians who are white was 9.3 per cent, compared to almost twice as high for South Asian (17.8 per cent), Arab (17.3 per cent), Black (16.8 per cent), Southeast Asian (16.5 per cent) and Latin American (16 per cent) residents.
And the unemployment rate for youth has tripled to its highest level ever, to 23.4 per cent from 16.4 per cent during the 2008-09 recession. That number rises to 32.3 per cent for racialized youth compared to 18 per cent for non-racialized youth.
Canada's employment increased by 83,600 jobs in October, up 0.5 per cent from the previous month after growing by an average of 2.7 per cent per month since May, according to Statistics Canada.
Back in June, Ontario changed the rules so that employees temporarily laid off due to the pandemic were now considered on leave.