'Alberta has its expertise in oil and gas to help other jurisdictions move to cleaner technologies'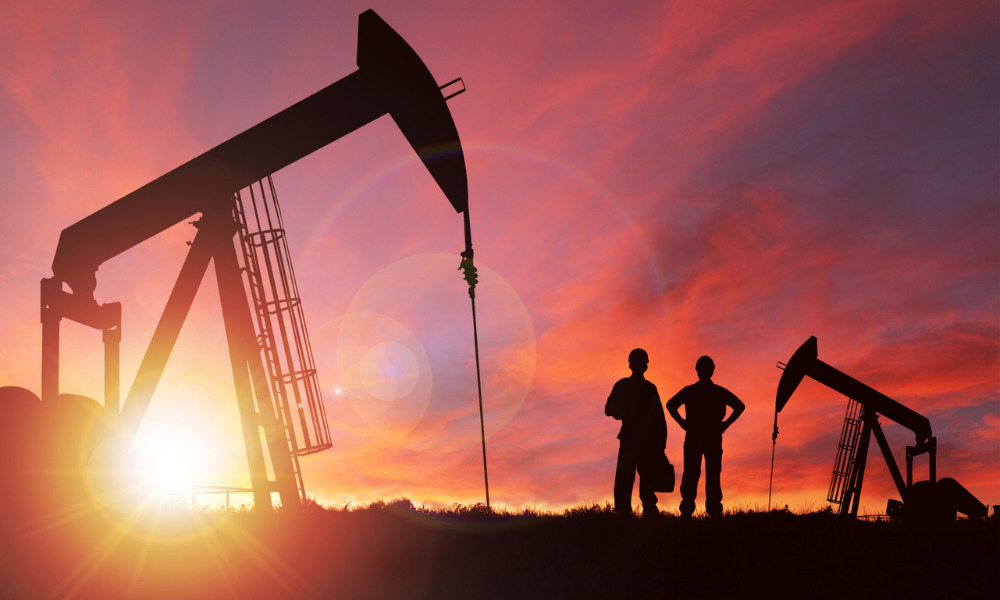 The world is slowly shifting away from relying on carbon-based energy, especially petroleum, and for workers in Canada's hub of production, Alberta, they face great challenges due to this shift.
Even when workers wished to explore new careers outside of this industry, they are seen by many employers as risky hires, according to research by the Grantham Research Institute on Climate Change and the Environment, part of the London School of Economics and Political Science in the U.K.
The study included a series of comprehensive interviews with six workers in the industry, conducted in the summer of 2019. And the researchers found clear correlation between oil prices fluctuations, up or down, and their levels of employment.
For about 140,000 workers in the industry in Alberta, their livelihoods depend largely on oil price fluctuations.
Alberta pledged $370 million recently to help employers create new opportunities.
But those workers who saw the writing on the wall and realized that, eventually, the world will fully transition away from this type of energy due to climate change pressures experienced various struggles in leaving.
"When they tried to interview for roles outside of the oil and gas sector, they faced a perception from prospective employers that as soon as oil prices recovered, they would leave their jobs that they had just gotten and go back into the oil and gas sector because of the high wages that are attractive," says Antonina Scheer, research assistant with the transition pathway initiative of the Grantham Institute.
The study, Whose jobs face transition risk in Alberta? Understanding sectoral employment precarity in an oil-rich Canadian province, was completed by Scheer, Moritz Schwarz, Debbie Hopkins and Ben Caldecott and published in June.
Alberta presents a unique case, according to Scheer, in that its economy is so tied up with the good or bad of oil price fluctuations that it risks becoming singularly focused if changes aren't pursued.
"The people we spoke with — and most Albertans — they very much know how intertwined the oil sector is with everything else in the province. We were essentially trying to provide econometric evidence to support that."
'Minimal input' from stakeholders
However, the research included "minimal input" from industry stakeholders, according to Shauna Feth, president and CEO of the Alberta Chambers of Commerce in Edmonton.
"Without this input from stakeholders directly involved, important opportunities and considerations can be overlooked which are critical for policy makers, business and workers to consider."
The province's workforce in oil and gas, could provide unique skills that can be used in other provinces, says Feth.
"Alberta has tremendous opportunity with its expertise in oil and gas to help other jurisdictions move to cleaner technologies [and], in turn, creating investment and employment opportunities for Albertans in the longer term."
"As well, there are broader opportunities related to the oil and gas expertise and existing infrastructure which are important to consider in any analysis of these issues, and how those assets provide significant opportunities for expanded employment in green technologies such as hydrogen and other value-add petrochemical spinoffs," she says.
Alberta modernized its skilled trades framework, which hadn't been done in 30 years.
Role for government
It's incumbent upon stakeholders to step in and assist these workers in transitioning away from oil sector jobs, says Scheer.
"We're recommending that governments and employers and employees come together to make sense of these perceptions and resolve them and try to ensure that everybody can benefit from the transition together and overcome those perception barriers."
The researchers are calling for governments to offer "transitional assistance policies, those would be very focused support to workers," says Scheer.
"This could be something like relocation support or early retirement schemes or retraining programs for younger workers, to help them get the skill sets they'll need. And that's very targeted to specific workers and that makes sense to have those transitional assistance policies for workers in sectors that are going to decline," she says.
The federal government is in the process of such an effort, spurred on by its Just Transition Act, by asking Canadians for feedback on how to move away from heavily relying on this single industry.
However, more work need to be done, says Feth.
"Governments do need to implement approaches which help workers transitioning out of oil and gas to leverage their expertise and experience in other fields. Oil and gas is a highly technical industry, and the skills many workers in that industry have could be applied to great benefit for employers in other industries."
The researchers also said governments should also work on diversification of the economy of the province.
"There's a lot of strong opportunities, incredible expertise and highly transferable skills in low-carbon tech. But there's a need for coordinated management on the part of governments to really make sure that education for low-carbon businesses that will be able to do well and harness those opportunities, positions and other aspects of diversification… those are kind of the two pillars that we feel most heavily fall on government," says Scheer.
This transition is happening anyway, even outside of Alberta, so any kind of resistance will not really help, she says.
"Ignoring the problem or saying, 'We don't want to carbon price,' these kinds of resisting attitudes and political positions won't really resolve the issues that we've been highlighting."