Waterpark also offers free certification training for lifeguards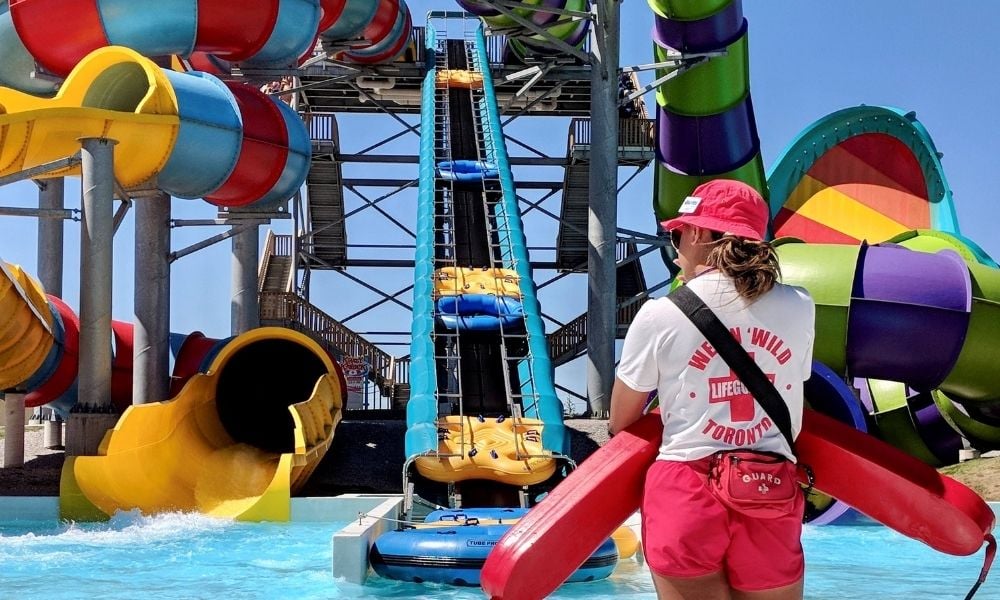 Following a similar announcement by Canada's Wonderland, Wet'n'Wild Toronto is looking to hire 500 people for the summer season.
Located in Brampton, Ont., the 45-acre waterpark destination features an assortment of tube and body water slides, along with a kids' play structure, a wave pool and a lazy river.
Jobs available for the 2022 season include: lifeguards and slide dispatchers; admissions and guest service; food service; park services; maintenance and security and access control.
Rates of pay start at $15 per hour and are variable depending on the job, role and responsibility.
Any candidates who are interested in joining the team of lifeguards can be trained and work up to get the required certifications as Wet'n'Wild Toronto is hosting a Bronze crash course in March.
Employee benefits include free and unlimited use of the water park during off hours, free tickets for friends and family, access to exclusive employee events and activities throughout the season, discounts to partnering Ontario attractions, and employee discounts on food and merchandise.
Lowe's Canada recently announced it's looking to hire 5,000 new employees.