Technology, construction industries hardest hit by employee terminations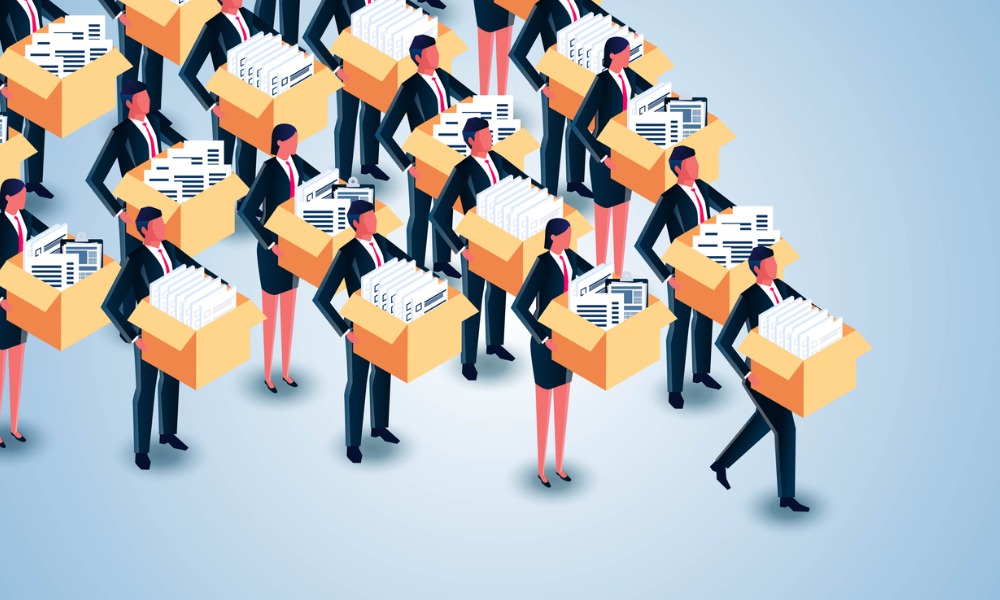 Quebec experienced the highest number of layoffs in 2023, according to new research.
Employees at small or medium-sized organizations were asked by Capterra about whether or not they had seen any job reductions, and almost one-third (31%) reported layoffs at their organizations in the last 12 months.
Provincially, 36% reported layoffs in Quebec, followed by B.C. at 32% and Ontario at 30%. Atlantic Canada tallied 27% and the remaining provinces (Alberta, Saskatchewan, and Manitoba) said 24% had layoffs.
Another 61% reported no recent dismissals and 9% weren't sure, found the survey of 1,002 persons between May to June.
The construction and technology industries suffered the most layoffs, according to the report.
When asked about the pace of layoffs, 41% of respondents said it had increased over the previous year, while 26% of small and medium-sized businesses reported it decreasing over the same period. A further 29% said the pace hadn't changed at all.
Biggest reasons for job losses
When asked why the layoffs were happening, respondents said:
To cut costs (46%)
Slowing down of operations (35%)
Decrease in available funds (21%)
Outsourcing (14%)
Mergers (11%)
The survey also showed that 10% of respondents were not given any reasons by their employers about why the layoffs had happened.
Layoffs, resignations can lead to higher turnover, according to a recent UBC Sauder School of Business study.
Support after layoffs
When it came to support for terminated employees, 37% respondents said their company does offer support, and 30% said their company didn't provide anything after layoffs, found Capterra. Another 33% said they weren't sure if the organization did offer support.
Of interest to HR departments, many of these organizations do not have a formal offboarding process, according to the survey, as 26% say their employer has an exit strategy while almost half of respondents (45%) reported no strategy is in place, and the remaining respondents were unaware of such a thing existing the organization.