Amidst labour shortages, 'they have an untapped, invaluable resource'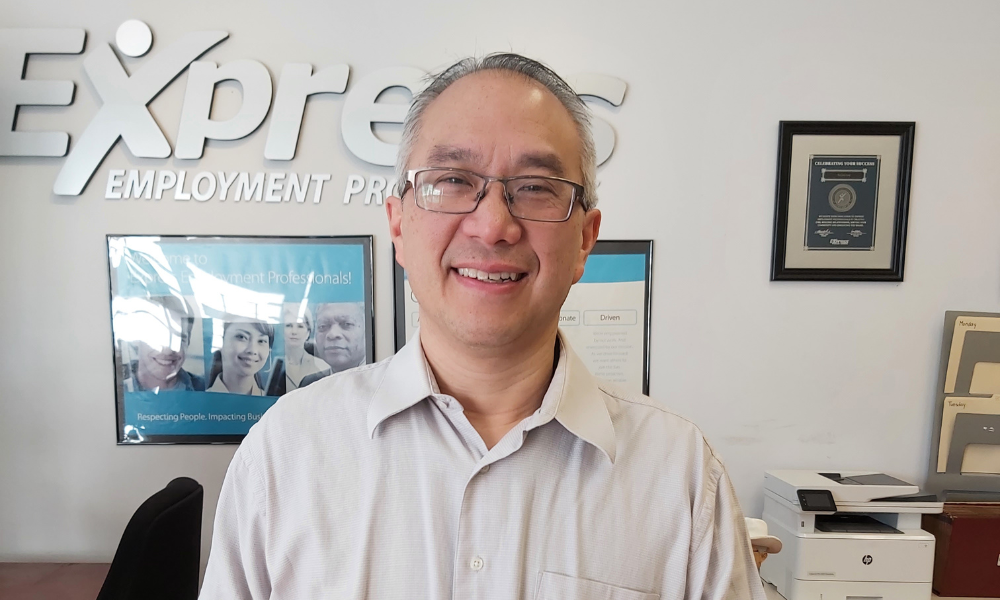 Offering older employees the option of semi-retirement should be a smart way for organizations to manage labour shortages.
And yet many aren't even considering this, according to a new survey.
Only 25 per cent of organizations allow workers to cut back on hours once they reach a certain age — even though 23 per cent of employers are expecting increased retirements this year, which will contribute to overall workforce declines.
The survey of 506 hiring professionals was conducted between Dec. 1 and Dec. 15 by Express Employment Professionals.
'Ageism' an issue
So, why aren't more employers taking advantage of this group of workers?
"There's a little bit of ageism here," says Niven Lee, an owner at Express Employment Professionals in Vancouver.
While many workers did take the opportunity given by COVID to retire early, because of an uncertain economic future, many more are delaying and hanging on working longer, he says.
More than half (53 per cent) of the workers who have retired the past two years have been younger than 65, according to the survey, and 27 per cent were younger than 60, making these employees ideal candidates for semi-retirement.
"I'm surprised that more companies aren't [hiring older workers] considering the labour shortage," says Lee. "That was probably one thing that has surprised me and it's probably because of that perception: 'It's your time; you want to retire? Then go.'"
The idea is growing in popularity, found the survey, as 33 per cent of those organizations who did offer semi-retirement reported an increase in the number of people choosing the option.
More employers should boost retirement savings plans as a retention tool to keep older workers on the job longer, says another expert.
Benefits to long-timers
When these older workers are onboard, their commitment levels are often higher than younger workers, says Lee.
"We're seeing a trend is that they're preferring some of the older people as a Band-Aid solution; they're assured that someone's going to show up on time and do the job versus some of the younger people who don't take pride in that particular job and they may not have the engagement or the level of personal investment to do a good job."
They are "an untapped, invaluable resource," with their institutional knowledge and experience, he says, and a lot of companies have not had the processes to transition all that institutional knowledge.
With the great shift to remote work, a lot of water-cooler talk has been eliminated and younger workers no longer gain this learning from older colleagues, he says.
"When the older workers leave, all that knowledge isn't passed on because now a lot of the younger people are working remotely."
To combat this, "companies have to have more formalized programs to transfer that knowledge," says Lee and they should put more attention toward mentoring younger generations.
And as part of the strategy to retain, you probably have people who when they're older, "they're not apt to jump jobs, so to speak," he says.
Employers will soon have to face an expected flood of baby boomer retirements, according to another survey and this will increase the pressure to boost wages.
Not to be ignored
For HR professionals, don't ignore this generation of workers, he says.
"They really have to take a look at older people as not something [like] 'You're at this age, you retire,' but think of 'How can we integrate them into our workforce?'" says Lee.
"Older people have a different perspective: they want to impart their knowledge and start sharing their knowledge before they really retire."
Organizations should also use hiring agencies to reach these workers — and this is becoming more widespread, says Lee.
"Many of the companies come to us as a staffing firm, and they say, 'We still need that kind of experience.' It's not so much that they're reaching out specifically to older people but some of these older people have those [desired] skill sets."