Toronto-Dominion Centre earns third-party health safety rating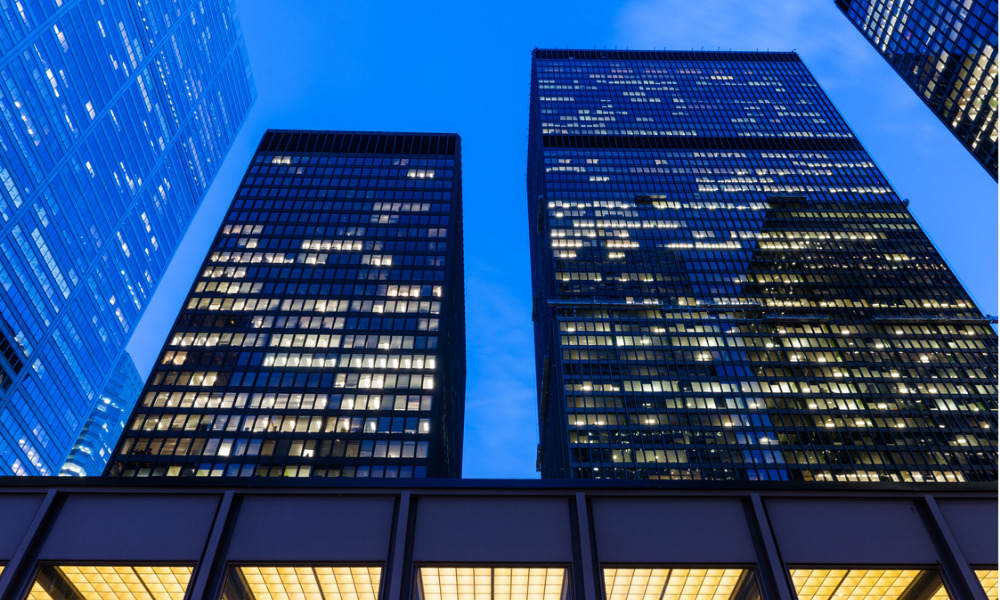 Employers — and especially employees — are understandably anxious about returning to the office while the pandemic persists but for tenants of some downtown Toronto buildings, its health and safety protocol regime has been given a strong endorsement.
The Toronto-Dominion (TD) Centre recently achieved the WELL Health-Safety rating at all six of its towers, which is an evidence-based, third party verified rating developed by the International WELL Building Institute (IWBI), says Evan Weinberg, senior property manager at Cadillac Fairview (CF), the owner of the complex.
The new safety standard was developed in response to COVID-19, and its implementation is crucial for companies such as CF that are eager to have more tenants back at the office, he says.
"For us to be able to demonstrate that we're going above and beyond to create a best-in-class and safe and healthy environment both today in response to the pandemic -- as well ensuring best practices are in place long-term -- is really important now more than ever, especially as we're talking about restrictions being lifted and more people being able to come back," he says.
Achieving the safety rating took about a year, says Weinberg, and that meant focusing on developing policies and procedures, including cleaning and sanitization, air and water quality management, yearly flu vaccine clinics, enhanced communication and emergency preparedness programs.
"There are about 15 features that are set out by IWBI that we need to achieve in order to obtain the rating," he says.
After TD's plan was approved, it included some innovative methods of trying to make people feel safer inside such a large complex.
"As an example of the enhanced cleaning and sanitization processes, [it's about] how can we help people to reduce surface contact, so introducing hands-free soap dispensers, wave sensors for doors and wave sensors for accessing parking," says Weinberg.
So far, the feedback from tenants and employees is "very positive and appreciated," says Weinberg. Roughly 21,000 people can work in the complex, making it the largest commercial office complex in Canada, according to the Real Estate News Exchange.
"We've been communicating our return-to-workplace practices throughout the entire pandemic."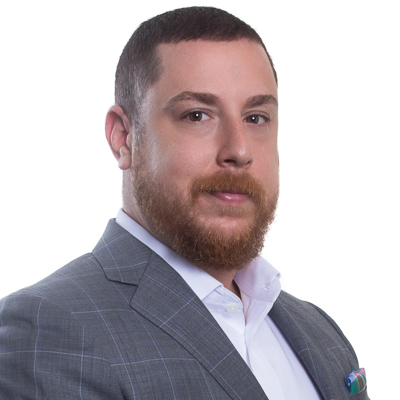 Evan Weinberg
As part of the WELL Health-Safety certification, CF had to refine emergency protocols, with COVID safety firmly top of mind, says Weinberg.
"This really ensures that we have a strategy in place ahead of any emergency situation and ensures that our organization is equipped to respond to emergencies. These are things that we had pre-pandemic and, obviously, as part of the pandemic we learned it's really important that these things are in place to be able to respond to the unexpected events."
The company also boosted its communications efforts, both online in the form of a return-to-work guidebook and on the ground level.
"If you came to the TD Centre today, you would definitely find additional signage and floor markings to help people understand how the public guidance is interpreted at the property and also how to navigate the property with these enhanced guidelines," he says.
These measures are both intended to support the current environment — as people return in greater numbers to the workplace — and also really ensuring that those best practices exist long term, says Weinberg.
"Well Health-Safety ratings are really intended to instil confidence that we're looking at all aspects of operating our buildings, to ensure we're creating a safe environment."
There are still some questions when it comes to air quality as COVID is too small for many commercial filters, according to one expert, while some property owners are seeing a "pent-up demand" to return.