Workers in Washington told to keep their distance from each other, limit 'prolonged, close interactions' at work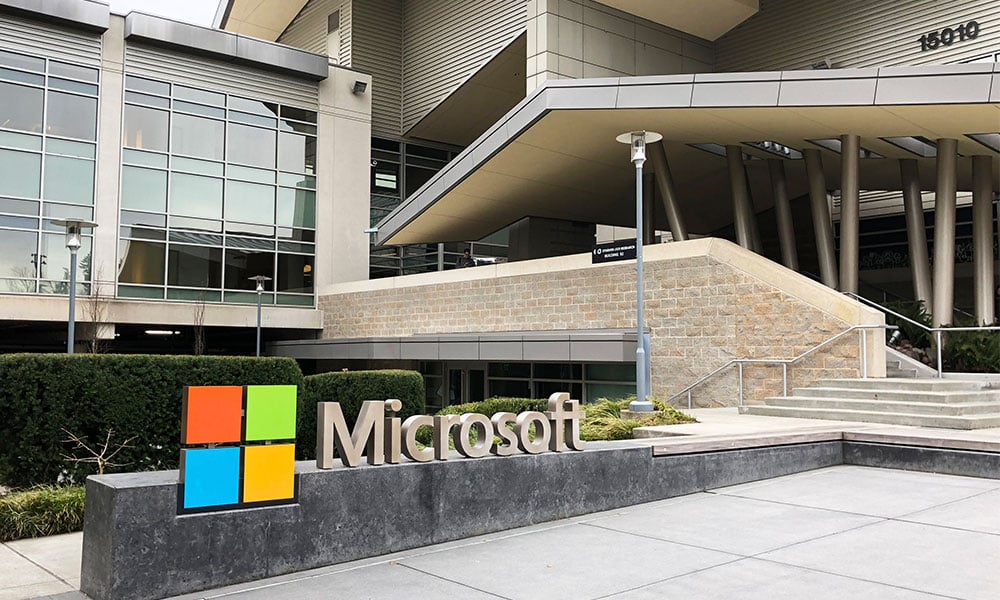 Following in the footsteps of companies such as Twitter and Amazon, Microsoft is asking employees in the Puget Sound and Bay Area of Washington to work from home if possible because of the coronavirus issue.
Citing recommendations by the public health department at King County, Microsoft says the change will remain in effect through March 25 and it will be continuously monitoring the situation and adjusting guidance as appropriate.
"Taking these measures will ensure your safety and also make the workplace safer for those that need to be onsite," said Kurt DelBene, executive vice-president of corporate strategy and operations at Microsoft, in a blog post.
King County recommended that workplaces should enact measures that allow people who can work from home to do so: "Taking these measures can help reduce the number of workers who come into contact with COVID-19 and help minimize absenteeism due to illness."
For employees who must be at work, such as data centres or retail, Microsoft said it will continue to implement the CDC (Centres for Disease Control) guidelines for cleaning and sanitizing the locations.
If employees do go to work, they should limit "prolonged close interactions with people," said DelBene, along with trying to stay more than 1.8 metres away from others and keeping in-person meetings as short as possible.
All non-essential business travel should be cancelled in regions with active COVID-19, he said.
"For all employees globally: If you are receiving testing or have a confirmed diagnosis of COVID-19, please confidentially inform HR — we will assist in informing your manager and taking measures that protect others."