'The more you do now to set yourself up for success later, the better you're going to be'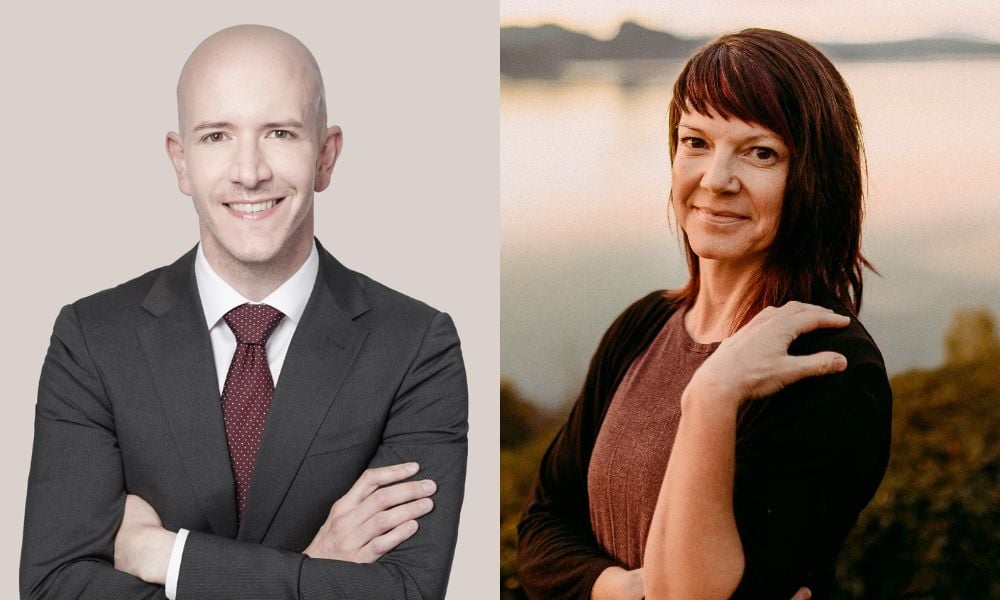 While the COVID virus is still very much with us and it poses a continued risk to the health and safety of people, public health officials in Canada are scaling back their recommendations for employers.
With this in mind, Canadian HR Reporter spoke with an employment lawyer and HR consultant about how organizations should handle the issue in the workplace.
"Most of the public health rules that were in place requiring people to be masked in workplaces have been rescinded but despite that, both unionized and non-unionized employers still have obligations to take every precaution reasonable in the circumstances to protect their workers from hazards, and infectious diseases would be a hazard that you have to assess and if necessary, take precautions [around]," says Shane Todd, partner at Fasken in Toronto.
The Doug Ford government in Ontario recently took heat for changing the rules around isolation.
At-risk populations more cautious
In B.C., the only sector that's requiring mandatory vaccinations is the health sector, says Sheri Kashman, principal consultant at Jouta Performance Group, and HR consultancy based in B.C.
"Other organizations are really being left to make their own decisions around that and base it upon: what are the needs of their workplaces? What are the specific risk factors within their workplace?"
For the health sector, the landscape is more unforgiving, says Todd, requiring employers to double down on safety.
"They're probably going to need to do more where they are dealing with a vulnerable population, and where the consequences of getting it wrong are likely to be more serious. If a worker gives COVID to critical-care patient, the outcome there might be death."
Employers are generally taking things on case-by-case basis, according to Kashman.
"We work with a lot of Indigenous organizations and First Nations communities and those that are more remote and have risks; a vulnerable population with less proximity or less proximity towards healthcare. Some of them are maintaining their mandatory vaccination policies."
"Organizations where there's a hybrid workplace or a lot of remote folks, they're not requiring vaccination in the same way as they may have a year or so ago," she says.
B.C. employees still have an obligation to provide medical information to be exempt from workplace policies, a court ruled.
Back to normal?
With the exception of certain sectors, are most organizations back to where they were pre-COVID?
"Anecdotally, in my own practice, I wouldn't say it's business as usual; I would say that [for employers] that had vaccination policies, mandatory or otherwise, those policies are still in most cases, in place," says Todd.
While many businesses in B.C. seem to be loosening restrictions, there are some cases in which caution is advised, says Kashman.
"I visited a workplace on the island last week, and I facilitated an all-day session with about 25 folks and it was recommended that we be masked within that workplace. Now, they were not requiring it but it was recommended and as a visitor, I certainly complied with that but, oftentimes, there is still that recommendation based on the nature of the workplace."
Employers should take a risk-management approach when they have people working from home, says Todd.
"You can't just rely on the specific letter of the law to say: 'I don't have any obligations to these people who are working remotely.' That's a risk-laden approach that no employer should be taking."
New policy language
When it comes to codifying policies, Kashman is seeing a shift in how some employers want this handled.
"Is there flexibility that they can put in place as opposed to 'This is our set policy now'? [It's about] how is it evolving as the pandemic and as other communicable diseases evolve… the shift is less moving away from a COVID-specific policy and more towards an overall communicable-disease policy that is easier to uphold on an ongoing basis," she says.
Wondering what employers need to be aware of in B.C.? The government has answers. In Ontario, here is what employers need to know.
In the end, it is better to be ready by updating policy documents before the next outbreak occurs, says Todd.
"If you listen to the scientific chatter, and you listen to Bill Gates, who says another pandemic is coming, then it behooves employers to be prepared for that. If they don't have policies and procedures in place to deal with infectious diseases, they need to think about those things seriously because this won't be the last time we're dealing with these issues, and the more you do now to set yourself up for success later, the better you're going to be."
For HR departments, it's also key to keep up to date on what courts are saying, says Todd.
"It's important that they keep their eye on the case law, and that they know what arbitrators are saying and what the courts are saying about the reasonableness of vaccination policies, and what they can and cannot do when they are applying these and when they are adjudicating requests for exemptions. Call your legal advisor to make sure that you're staying up to date, and always taking a safety-first sort of approach to the administration of these policies because that's fundamentally what they're about: keeping people safe in the workplace."