Extent of employer's jurisdiction over employees' after-hours behaviour depends on degree of such conduct connected to work environment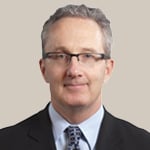 Question: What obligations does an employer have to deal with bullying or harassment involving employees that occurs outside the workplace? Does it make a difference if some of the bullying or harassing behaviour happened at work?
Answer: Complaints arising from workplace bullying and harassment have become increasingly prevalent in recent years. These complaints typically arise in two contexts. One is under human rights legislation, where bullying and harassment on protected grounds are treated as a form of discrimination.
The other is under workers' compensation and occupational health and safety regimes, where an employer's obligation to provide a safe and healthy workplace can require the implementation of measures to prevent and deal with bullying and harassment. In both of these contexts, an employer can be held liable for the actions of employees.
In British Columbia, the Workers' Compensation Act was recently amended specifically to address bullying and harassment. The act now states that a mental disorder is compensable if it is "predominantly caused by a significant work-related stressor, including bullying or harassment."
Ontario passed similar legislation when it amended its Occupational Health and Safety Act in December 2009. This trend is likely to continue across the country, given the growing recognition of the adverse effects bullying and harassment can have on employees.
The issue of whether interactions between employees outside the workplace can give rise to employer obligations may turn on the language of the applicable statute.
For example, the B.C. Workers' Compensation Act provides that to be compensable, the conduct giving rise to the claimant's mental disorder must have arisen "out of and in the course of the worker's employment."
WorkSafeBC interprets this as when the injury took place "during an activity consistent with, and reasonably incidental to, the obligations and expectations of the employment," regardless of whether it happened at the workplace or during normal hours of work.
Canadian Human Rights Act
The phrase "in the course of employment" also appears in the Canadian Human Rights Act. In Cluff v. Canada (Department of Agriculture), the court adopted the following examples of "in the course of employment," established by the Canadian Human Rights Tribunal:
• activities which he might normally or reasonably do or be specifically authorized to do while so employed
• activities which fairly and reasonably may be said to be incidental to the employment or logically and naturally connected with it
• activities in furtherance of duties he or she owes to his or her employer
• activities in furtherance of duties owed to the employer where the latter is exercising or could exercise control over what the employee does.
Whether or not an employer has an obligation to deal with bullying or harassment occurring outside the workplace will depend on the particular facts and the degree to which such conduct is connected to the work environment.
Where the employees come into contact outside the workplace at the request of the employer, the duty will be triggered.
Difference between rude or thoughtless conduct and bullying
Bullying and harassment protections are not engaged by conduct that amounts to normal social interaction. The B.C. Human Rights Tribunal has noted in a number of decisions that social or sexual contact between employees is not discriminatory without more.
Similarly, WorkSafeBC issued a practice directive on Jan. 2, 2013, regarding bullying and harassment that stated that "not all interpersonal conflict or conduct that is rude or thoughtless will be considered abusive behaviour."
Social interaction can create different reactions in different individuals. However, threatening or abusive behaviour that intimidates, humiliates or degrades an individual crosses the line and must be addressed by employers.
Where some — but not all — of the bullying or harassing behaviour happens at work, the obligations on an employer are no different.
For example, in Twohey v. Bartman, the complainant was sexually harassed both in and outside the workplace. The tribunal looked to the totality of the conduct to determine that the complainant had been sexually harassed. While the harassment in that case was perpetrated by an employer against an employee, the approach to employee versus employee harassment is no different.
Employers' role
Employers will be expected to prevent and remedy bullying and harassment that occurs as a consequence of and in the course of the employment. This can include conduct that takes place partly in and outside the workplace.
Employers should ensure they have policies in place to prevent workplace bullying and harassment, and to establish mechanisms for the fair and efficient handling of employee complaints about such behaviour wherever it may occur.
For more information see:
• Cluff v. Canada (Department of Agriculture), 1993 CarswellNat 250 (Fed. T.D.).
• Twohey v. Bartman, 2003 CarswellBC 3708 (B.C. Human Rights Trib.).
Colin Gibson is a partner with Harris and Company in Vancouver. He can be reached at (604) 891-2212 or [email protected]