Province encourages 'supervised self-swabbing' for front line and essential workers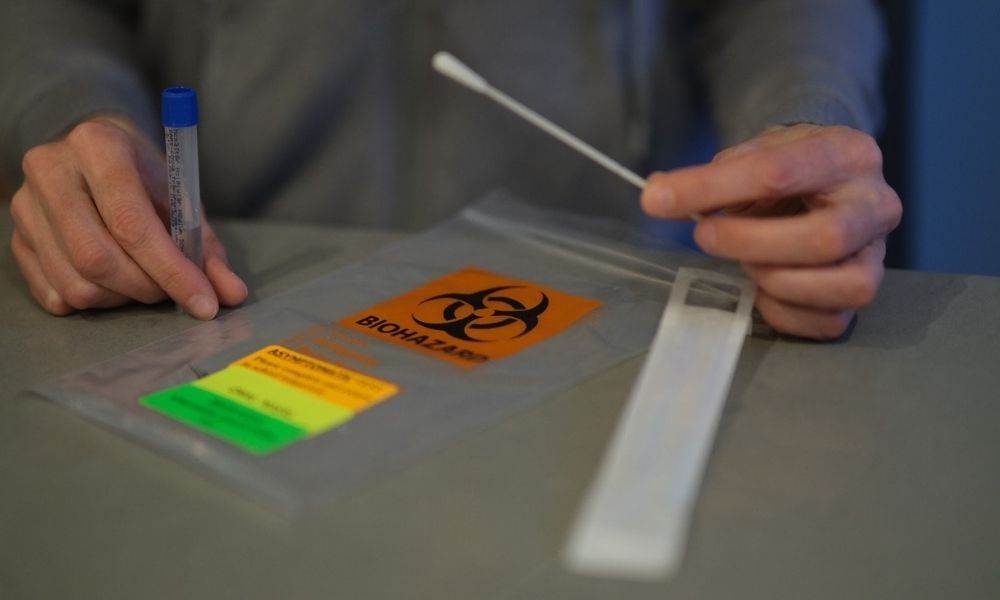 Ontario is making it easier for businesses to test for COVID-19 in the workplace.
The province is providing guidance to employees who want to self-swab for a rapid antigen point-of-care test on a voluntary basis under the supervision of a trained individual.
"Our government is committed to providing greater flexibility and innovative testing options for additional sectors to help stop the spread of COVID-19," says Christine Elliott, deputy premier and minister of health.
"By providing guidance for voluntary, supervised self-swabbing, frontline and essential workers can have quicker and easier access to testing and have an additional layer of protection."
More than three in five (63 per cent) small businesses are considering using COVID-19 rapid screening in their workplace if it would help their business stay open, according to a recent survey.
Expanded program
After the success of the initial deployment of rapid antigen testing, the government is expanding the Provincial Antigen Screening Program to cover first responders, emergency medical services, trucking and transportation, wastewater management and post-secondary institutions.
Introduced in November as a pilot, the program deployed rapid antigen point-of-care tests to essential workplaces and sectors to quickly identify and help stop the spread of COVID-19.
The province has since deployed over three million rapid antigen point-of-care tests to priority sectors, including long-term care and retirement homes, congregate care settings such as adult correctional facilities, and essential industries such as food processing, manufacturing, and construction sites.