Three-quarters of employers obeying public health measures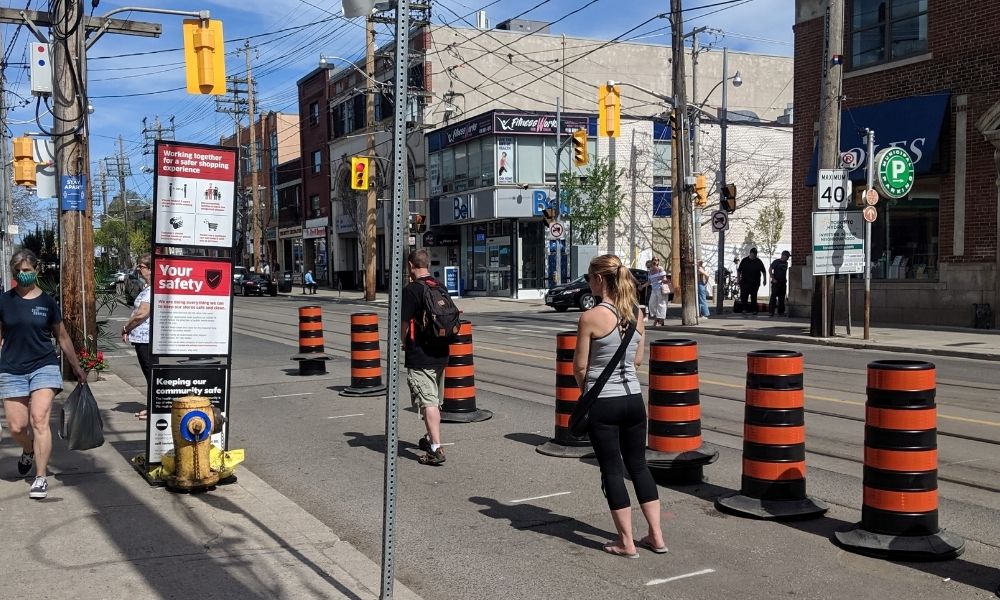 Ontario's provincial offences officers are finding that more employers are complying with COVID-19 workplace safety protocols.
From Feb. 25 to 28, 110 provincial offences officers conducted more than 1,000 COVID-19 related workplace safety visits in Durham Region, Eastern Ontario and Wellington-Dufferin-Guelph.
They found that about 73 per cent of businesses were in compliance with public health measures, and compliance increased by 20 per cent.
"The overwhelming majority of small business owners are protecting their workers and customers from COVID-19. Sometimes they just need a bit of help, which we're here to provide," says Monte McNaughton, minister of labour, training and skills development.
"With inspectors out every day across the province, this balance of education and enforcement is ensuring businesses of all sizes follow the rules."
Health and safety inspectors and multi-ministry teams of provincial offences officers have conducted more than 15,800 COVID-related workplace inspections and investigations in Ontario since the beginning of 2021. They've issued over 11,900 orders and 410 COVID-19-related tickets, and stopped unsafe work related to COVID-19 a total of 20 times.
These initiatives include targeted blitzes of big-box stores, small businesses and the farming sector, with a particular focus on areas of high transmission such as breakrooms.