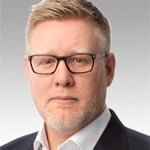 Random drug testing has always been a controversial issue in Canada. Since the inception of testing programs in the late 1980s, random testing has been challenged on both contractual and human rights grounds. Arbitrators have generally permitted random drug testing as part of an individual employee's rehabilitation in the context of a return to work or last chance agreement. However, universal random testing has been regarded as justifiable only in the rarest of circumstances.
The typical arbitral approach to random testing was reflected in the 1987 arbitration ruling involving Canadian Pacific. It held that an employer had no right to encroach upon the privacy and dignity of its employees by subjecting them to random and speculative drug testing in the absence of reasonable grounds, even in safety-sensitive operations.
An Ontario arbitrator formulated a two-step inquiry for assessing the legitimacy of drug testing generally in a 1991 arbitration involving Provincial-American Truck Transports:
• Is testing necessary based on evidence of a drug and/or alcohol problem in the workplace?
• Is it reasonable, having regard to less invasive available alternatives?
That approach was adopted in a 1991 labour board ruling involving Sarnia Cranes to find random drug testing unreasonable as overly intrusive; unable to identify impairment; under-inclusive when such conditions as stress and fatigue were unaddressed; and ineffective as a deterrent as compared to employee assistance programs, supervisor monitoring and management of problem behaviour.
In Imperial Oil Ltd. v. CEP, Local 900, the arbitrator board suggested random drug testing might be viable if "an employer could marshal evidence which compellingly demonstrate(d) an out-of-control drug culture taking hold in a safety sensitive workplace." Otherwise, employees' rights to privacy and personal integrity overbalanced employers' rights to maintain a safe workplace where there was no explicit agreement to allow random testing.
The random testing was struck down as offending specific "respect and dignity" provisions of the collective agreement and overreaching employer rights in general. The board was not swayed by the fact that a new testing method had been used that did reveal impairment, albeit with delayed results.
Although Alberta arbitration cases have generally not required strict proof of existing drug and alcohol problems before permitting testing in operations that are "demonstrably safety sensitive" (United Association of Journeymen and Apprentices of the Plumbing and Pipefitting Industry of the United States and Canada, Local 488 v. Bantrel Constructors Co.), they have otherwise been no more encouraging of universal random drug testing than their Ontario counterparts.
It is in the human rights context that the difference in approach is particularly noticeable.
The Ontario Court of Appeal addressed the legitimacy of random drug testing in a human rights context in the 2000 case, Entrop v. Imperial Oil Limited. The drug and alcohol policy at issue there provided for random testing for both alcohol and drugs.
The court held both forms of random testing were discriminatory. The policy effectively deemed those employees who tested positive to have substance abuse/addiction issues by defining both "experimenters" and "recreational users" as "substance abusers." It then provided for their immediate dismissal, subjecting them to adverse treatment (discrimination) on the basis of a perceived handicap.
Although the random alcohol testing of employees in safety-sensitive positions was justifiable as a bona fide occupational requirement, random drug testing was not. Unlike breathalyzer tests, the drug tests did not show when a substance had been ingested or whether the employee had been impaired at work. These limitations prevented the tests from being reasonably necessary to minimize on-the-job impairment. The severity and arbitrary nature of the sanctions imposed and the failure of the policy to allow for individual accommodation also contributed to the unreasonableness of drug testing.
The Alberta Court of Appeal expressly rejected the reasoning in Entrop in its decision in Chiasson v. Kellogg Brown and Root (Canada) Co., which involved a complaint under Alberta human rights legislation. The complainant was an applicant for employment who was rejected after failing a pre-employment drug test. He was a recreational user of marijuana and did not have a dependency. A human rights tribunal dismissed the complaint, holding that the complainant was neither actually disabled nor perceived to be disabled by the employer and thus had no right to claim the protection of the legislation.
A Queen's Bench decision relying on Entrop to set aside the tribunal's finding was itself overturned on appeal. The Alberta Court decisively rejected the proposition that a policy aimed at curbing workplace impairment by drugs was discriminatory in its application to a recreational user if that individual was not, and was not perceived to be, disabled.
In the Alberta Court's opinion, the employer's policy contemplated persons who used drugs at all were a safety risk in an already dangerous workplace. It assumed recreational use of marijuana could impair an employee's ability to function in a safety-sensitive position.
The evidence supported that assumption, showing the effects of marijuana use could linger for days. The employer's policy was intended to reduce workplace accidents by prohibiting impairment and there was a clear connection between that purpose and the policy as it applied to recreational users. As the policy was directed at actual effects experienced by recreational drug users, the fact that recreational users and addicts might suffer the same effects did not make the policy's application to recreational users discriminatory.
In relation to alleged discriminatory treatment of recreational drug users, the court stated: "(e)xtending human rights protections to situations resulting in placing the lives of others at risk flies in the face of logic."
A 2007 decision of the Ontario Divisional Court suggests the two jurisdictions are not as far apart as Entrop and Chiasson suggest on the issue of recreational drug use.
In Weyerhaeuser Company Ltd. v. Ontario HRC, the Ontario Court prohibited a human rights inquiry into the complaint of an admitted recreational marijuana user. The court found the complainant had not been terminated for a perceived dependency but for being dishonest in lying about his drug use. The mere existence of a drug testing policy was not sufficient to create a perception of disability discrimination.
This specific policy did not presume dependency based on a positive test nor did it provide for automatic termination. It provided for individualized assessment and responses that were appropriate to the facts. The complainant's recreational use of marijuana was entitled to protection as a perceived disability in those circumstances.
Two upcoming cases promise to shed additional light on when random drug testing may be justified. A policy proposing random drug testing of oil sands employees in Alberta is currently before an arbitration board.
The Supreme Court has heard and reserved judgment on appeal from C.E.P., Local 30 v. Irving Pulp and Paper Ltd., case addressing the appropriate balance between workplace safety and employee privacy rights.
For more information, see:
• Canadian Pacific Ltd. (1987), 31 L.A.C. (3d) 179 (Picher)
• Provincial-American Truck Transports (1991), 18 L.A.C. (4th) 412 (Brent)
• Sarnia Cranes, [1999] OLRB Rep. May/June 479
• Imperial Oil Ltd. v. CEP, Local 900 (2006), 157 L.A.C. (4th) 225 (Picher); affirmed [2009] O.J. No. 2037 (Ont.C.A.)
• (United Association of Journeymen and Apprentices of the Plumbing and Pipefitting Industry of the United States and Canada, Local 488 v. Bantrel Constructors Co., [2007] A.G.A.A. No. 33
• Entrop v. Imperial Oil Limited, [2000] O.J. No. 2689
• Chiasson v. Kellogg Brown and Root (Canada) Co., 2007 ABCA 426
• Weyerhaeuser Company Ltd. v. Ontario HRC, [2007] O.J. No. 640
• C.E.P., Local 30 v. Irving Pulp and Paper Ltd, 2011 NBCA 58
Tim Mitchell is a partner at Norton Rose in Calgary who practices employment and labour law. He can be reached at [email protected]