Dozens of new learning opportunities target priority sectors, high-demand industries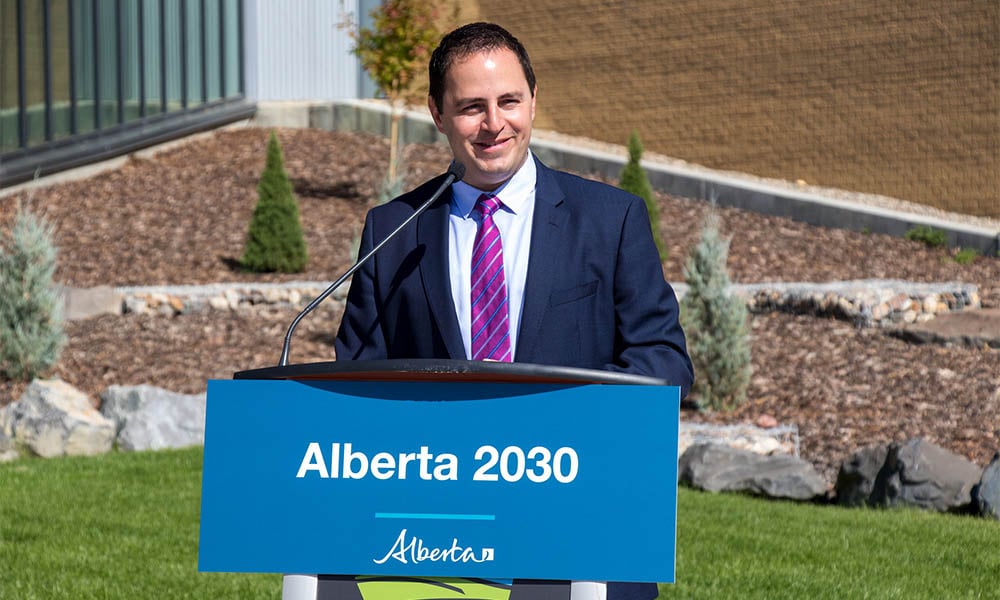 Alberta is investing more than $5.6 million in a pilot program to create dozens of new micro-credential learning opportunities in priority sectors and high-demand or emerging industries.
"From artificial intelligence to animation to specialized agriculture and more, micro-credential programs empower Albertans to quickly advance or pivot in their careers," says Demetrios Nicolaides, minister of advanced education. "They also ensure employers have access to the specialized skills and talent they need to grow their business and compete in a rapidly changing economy."
The pilot will provide students from across the province with access to 56 different micro-credential programs, in partnership with 19 post-secondary institutions. Some of the programs focus on:
machine learning and artificial intelligence
intelligent supply chain
leadership in future technology
animation
permaculture design
solar energy
strategic sustainability and sustainable energy technology
creative industry talent accelerator
health technology
software engineering
tourism and hospitality management
agri-business
data privacy and security
blockchain fundamentals
When it comes to microcredentials, there is an awareness gap among Canadians and employers about what they are and how they work, according to a previous report.
Still, micro-credentials are designed to "fill Canada's largest skills gap," says Tracey Taylor-O'Reilly, assistant vice president of continuing studies at York University in Toronto.
The pilot is part of Alberta's Recovery Plan and should serve a model to support and expand future micro-credential programs and develop a framework that meets individual and industry needs, according to the government.
Positive feedback
The announcement received positive feedback from stakeholders.
"Alberta's micro-credential approach will create a suite of intensive and meaningful experiences, allowing Albertans to upskill quickly and get back to work," says Mike Mahon, president and vice-chancellor at the University of Lethbridge. "Alberta's post-secondary institutions are collaborating directly with industry to create programs that are relevant to and recognized by businesses within expanding sectors, getting them access to the talent they need to continue growing."
"Micro-credentials represent an opportunity for Alberta students to re-skill and get back into the workforce quickly. While this has never been more important for Alberta, we have to ensure micro-credentials are developed with the needs of students in mind," says Veronica Yeoman, president of the Students' Association of Medicine Hat College. "Providing opportunities for holistic learning through micro-credentials supported by a strong students' association will lead to student success and economic recovery."
Previously, Ontario's invested $59.5 million over three years to expand micro-credential retraining programs.