Are employers providing the support needed?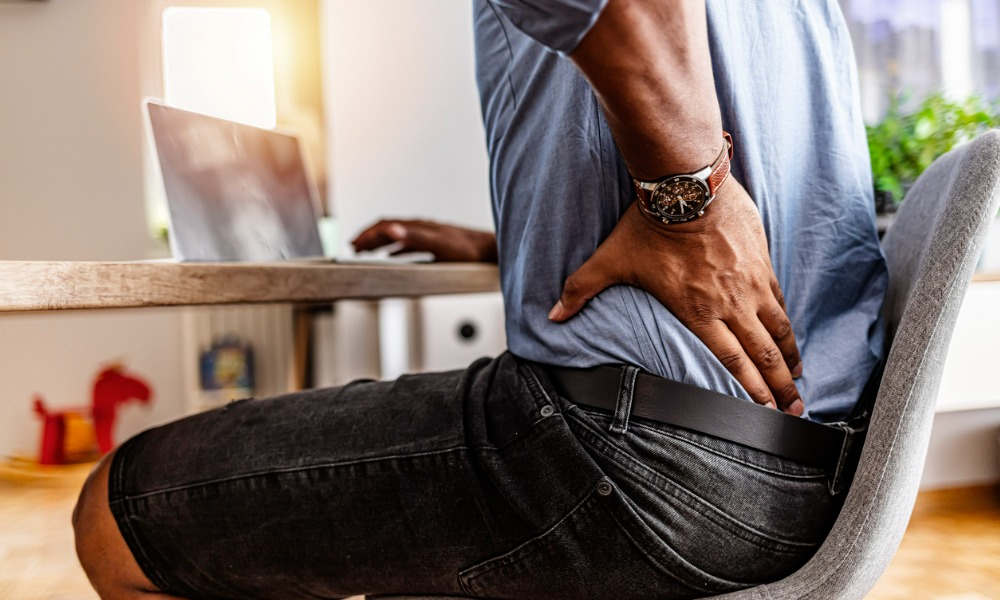 More than one in ten (13 per cent) Canadians say their physical health is in decline or they are experiencing significant physical health challenges, and 15 per cent have a physical health issue that interferes with work.
And while 66 per cent of workers say their employer is aware of their physical health issue, 15 per cent say the contrary while 19 per cent are unsure, according to a TELUS Health report.
Being aware of these issues is important: Nearly nine in ten (89 per cent) workers report that their employer is always or sometimes helpful in managing work given the challenges with their physical health issue, compared to just 11 per cent who claim the opposite.
"Overall wellbeing is the catalyst for healthy, successful individuals at work and beyond. Organizations that prioritize mental and physical wellbeing through comprehensive programs and resources empower their workers to stay healthy and perform at their best," says Juggy Sihota, TELUS Health's chief growth officer.
"An employee who is well supported is better able to contribute at their work, within their community as well as devote time and energy to family members. By cultivating a culture where everyone feels supported and knows they can ask for help and then get it, organizations are also able to retain talent and grow their business."
Overall, workers lost 48.1 days due to health-related absence and presenteeism in 2022, up from 41.2 days in 2021 and 40.8 days in 2020, according to a previous Manulife report.
Health issues
Inadequate or even a complete lack of exercise, in some cases, seems to be a problem, according to TELUS Health's Mental Health Index, based on a survey of 3,000 respondents in Canada, conducted April 3 to 13, 2023.
While 26 per cent say they exercise four or more times per week and 20 per cent say they do so three times a week, others only get to workout twice (19 per cent) or once (15 per cent) every seven days.
Nearly one in five (19 per cent) of Canadians say they do not participate in exercise.
And many spend minimal time on exercise:
27 per cent of Canadians spend 30 minutes or less for exercise
36 per cent spend 30 minutes - 1.5 hours
15 per cent spend 1.5 - 2.5 hours
8 per cent spend 2.5 - 3.5 hours
9 per cent spend 3.5 - 7 hours
5 per cent spend more than 7 hours
The Public Health Agency of Canada recommends that Canadians be active at least 2.5 hours (150 minutes) a week to achieve the health benefits.
Nearly nine in ten (86 per cent) workers believe that physical activity and good mental health are linked, according to TELUS Health. Among those who do exercise, 49 per cent do it to improve or maintain physical health, while others focus on bettering or maintaining their appearance (14 per cent) or mental health (13 per cent).
While 87 per cent of organizations have at least one wellbeing initiative, 83 per cent have a full wellbeing strategy, which is up more than 25 per cent since 2020, according to a previous report.
Barriers, solutions to better health
What are the things preventing workers from getting exercise? The following are the respondents' answers:
Not being motivated and/or not having energy (31 per cent)
Not having time (23 per cent)
Not enjoying exercising (12 per cent)
Injury/fear of injury (10 per cent)
Cost (9 per cent)
Caregiving obligations (7 per cent)
Workers say the following can help them address their physical health issues:
Better sleep (33 per cent)
Access to affordable nutritious foods (20 per cent)
Access to a convenient or safe place to exercise (15 per cent)
Access to a family doctor (11 per cent)
Focusing on mental health (10 per cent)
Lower cost medications (3 per cent)
Roughly 20 to 30 per cent of people will say that occasionally they have a bad night and can't sleep, according to a previous report.