1 in 5 people report work-related anxiety: Statistics Canada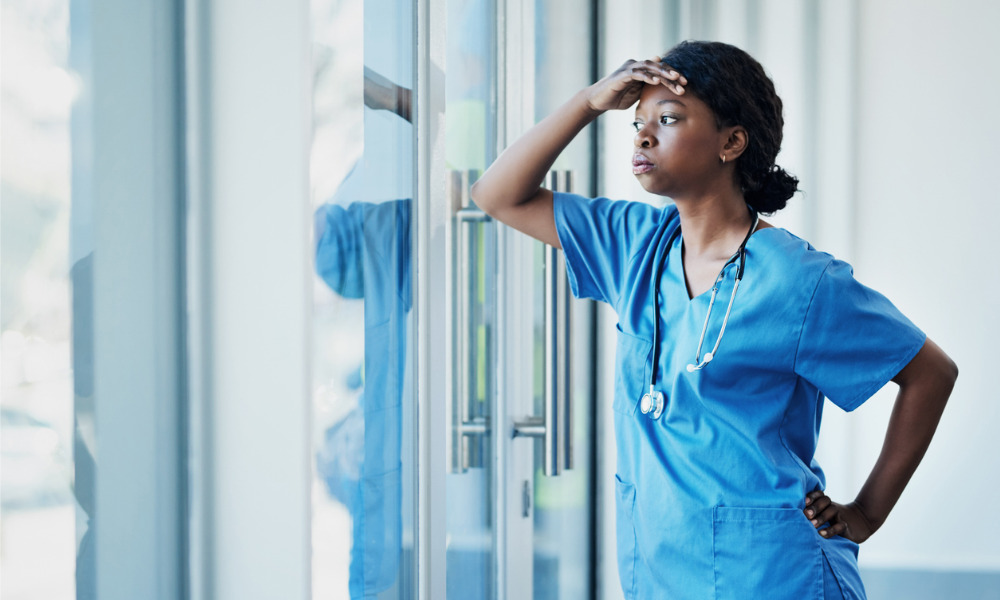 Health-care and social assistance employees have the highest levels of job-related stress, according to Statistics Canada.
For those workers, 27.3% reported high or very high levels of workplace anxiety. This was closely followed at 26.6% by public administration employees and professional, scientific and technical services workers.
Finance, insurance, real estate, rental and leasing employees came in third for stress at 25.3% of workers reporting it.
The numbers come from a deep dive into Statistics Canada's April Labour Force Survey (LFS), that was done between April 9 to 15.
Business, building and other support services workers said they had workplace stress (15.4%), followed by 15.8% of utilities employees.
On the lower end of the stress levels, 13.5% of accommodation and food services workers reported issues on the job.
Almost one-quarter of workers stressed
Overall, 21.2% of all employed Canadians reported stress (slightly more than 4.1 million people) on the job and said that they experienced high or very high levels of work-related problems.
Heavy workloads (23.7%) and trouble balancing work and personal life (15.7%) were the most commons issues raised during the survey.
Women (22.7%) were more likely than men (19.7%) to experience high or very high levels of work-related stress, found the survey.
These gender differences were also highlighted when it came to industry, as 27% of women in educational services reported anxiety versus only 19.6% of men. Retail trade (17.4% for women and 14.1% of men) provided similar numbers.
Unhealthy workplace environments are driving workers out and women are more affected compared to men, according to another recent report.
All of this reported stress resulted in time off for many workers, according to Statistics Canada, as 7.5% of work had taken time off from their job or business because of stress or for mental health reasons in the 12 months before April which translated into 2.4 days lost on average among all employed people.