Report provides alarming stats – and ways to better support workers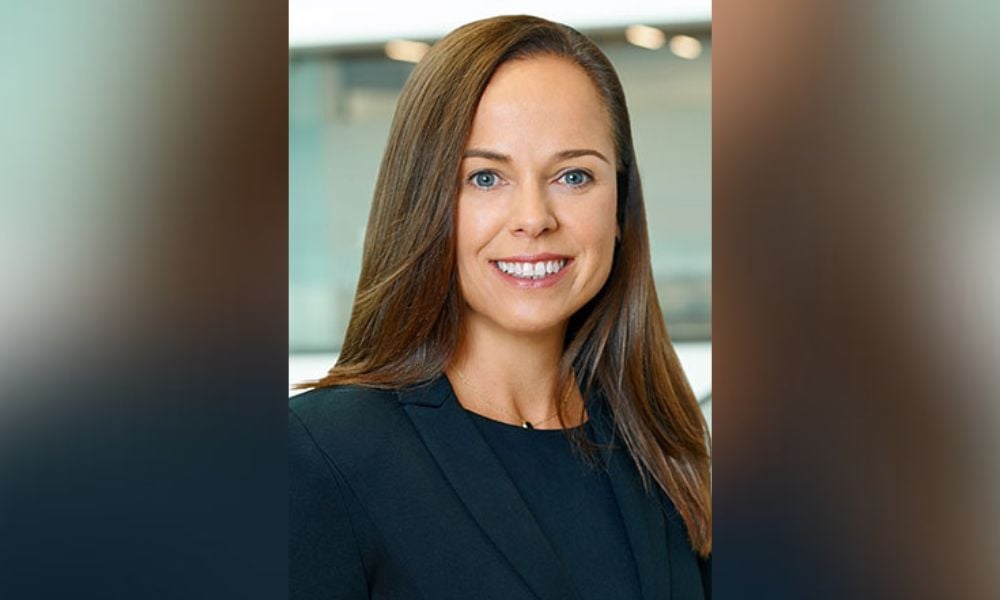 A mental health emergency is affecting Canadian organizations to the tune of $200 billion each year.
For younger workers, the impact is even greater as 40% of those between 18 to 24 are burned out and at a wellbeing "breaking point," according to a new study.
"The number of Canadians that say that they're struggling with mental health has risen by more than 13% annually since 2016 and the young workers, they are especially vulnerable: 50% of young professionals reported needing help for an emotional or mental problem," says Genevieve Bonin, managing director and partner at Boston Consulting Group (BCG) in Toronto.
"The pandemic did exacerbate the mental health crisis in Canada."
Bonin authored the report The Next Frontier of Workplace Culture along with Janice Horne, Keith Halliday and Charlotte MacDonald, also with BCG. The researchers heard from more than 1,300 young Canadian workers in late 2022, which included more than 30 longer interviews.
And some of the numbers they uncovered should be concerning for employers — five million young Canadians reported the need for mental health support and 35% said they are burned out.
Number one stressor is work
So what's causing the burnout?
"Almost unanimously, the number one stressor is related to work and not necessarily being well adapted to their changing needs, which is really leading to significant retention or productivity issues," says Bonin.
This anxiety has been exacerbated over the last three years, she says.
"Specifically, because they went through the pandemic during very formative years, some of their ability to adapt to a work environment has been the reality which is so different than [older generations] in those formative years and are leading to very different expectations as it relates to what they want from an employer."
The younger cohort today have distinct expectations versus past generations, according to Bonin.
"They want careers that would enable and empower their skill set. They want purpose prior to anything else; they want flexibility, so new ways of working."
Looking for empathy, openness from leaders
For younger employees, the return to office mandates are not going over well.
"They have never been the nine-to-five-types of people. All their sense of expectations are quite different: they want to have a voice and they also really are looking for empathetic leaders; they want to be able to talk about their issues without stigma imposed on them and they want to feel heard, understood, have a voice and leaders who create an openness around mental health and wellbeing," says Bonin.
The impact this is having on organizations is becoming more pronounced, says Bonin, especially considering differing salary levels in Canada and the U.S.
"Our productivity is already lagging the U.S. quite dramatically, with roughly US$83,000 per worker earnings in Canada in terms of family income versus US$130,000 in the U.S.. If we look at us already having a gap in productivity with the U.S. and that can get really exacerbated over time, it's something that, from the economic viability of Canada, it's an urgent problem."
While one-third of employees are suffering from burnout, according to another survey, there is a disconnect over what should be done about it.
Role for employers to change things
So what steps should be taken by organizations to change this? The BCG report provided several recommendations.
"Make mental health and wellbeing a strategic business priority," says Bonin. "Really, the young workers are looking for organizations [where] clearly it is a business priority, and if they can see it through action."
That begins with "senior leaders being physically, actively involved, communicating and supporting visible minorities and so on — and so it's a strong strategy," she says.
Leaders also need more training to accomplish these goals. At BCG, this is manifested by the concept of head, hands and heart, according to Bonin.
"Traditionally, leaders were mainly trained on head and hands and… head is planning strategy, hands is operations, and heart is your ability to motivate employees: provide feedback, being empathetic and the feeling that people are heard and valued and really walking the talk."
"Developing and investing in leadership program has not been necessarily been a key requirement for leaders to have but it's important for organizations," says Bonin.
Leaders should also be provided with education in terms of mentoring, external coaching and peer grouping, she says.
"Becoming an empathetic leader does require a whole series of different intervention and it has to be agile, it has to be dynamic. It cannot be just: 'We're going to send you on the training for two days, and then you're going to be building those types of interventions.'"
Some organizations are providing adequate support but financial barriers remain when it comes to employees accessing it, according to a report.
Employers should also find ways to increase resilience among the workforce, and offer structure supports such as counselling, she says.
"It's twofold: it's the tools and websites that employees might have access to on a daily basis but it's also providing financial support for high-quality, confidential, professional resources like therapy, and allow for people to be able to take the time off to go to therapy, and seeing it as important as going to the dentist."