Acrimonious work relationship with manager didn't warrant dismissal, but termination with compensation was reasonable solution: Federal Court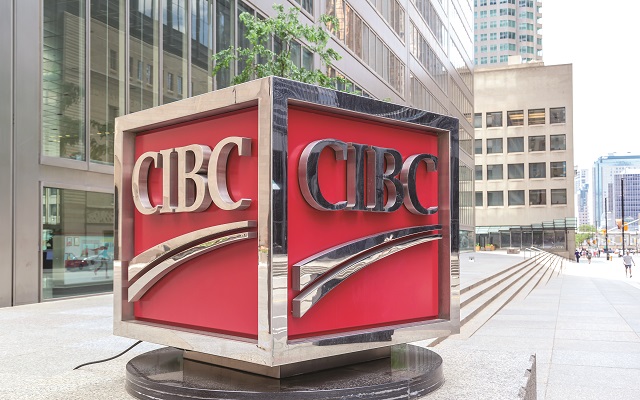 The Canada Labour Code doesn't allow unjust dismissal. When an employee is unjustly dismissed, that employee can usually expect to return to their job with compensation for any lost income. But, sometimes, things get so bad between the employee and the employer that reinstatement isn't a viable option — even if there wasn't just cause to fire the employee in the first place.
George Kouridakis was hired by the Canadian Imperial Bank of Commerce (CIBC) in October 2000. Over the course of a 16-year career with the bank, Kouridakis held different positions and received multiple certificates of appreciation, bonuses and pay increases for doing a good job.
However, despite his good work performance, CIBC had some issues with Kouridakis' conduct at work, including concerns over how he was spending his time, which led to the bank issuing him warning letters. On July 3, 2015, his manager found Kouridakis socializing with colleagues during work hours, so the following week she issued him a "final disciplinary warning letter" that outlined the bank's issues with his behaviour in the office and his time logs. The bank was also worried that Kouridakis was conducting personal business during work hours.
Kouridakis disputed the legitimacy of the final warning letter and told his manager that on July 3 he had been invited by a colleague to share some cake on his lunch break. He also said that when his manager saw him he was helping two colleagues who had asked for help with some new duties, which took 20 to 30 minutes. He claimed he tried to explain at the time but that his manager wouldn't listen.
CIBC followed up the final warning letter with a performance review that determined he "did not meet expectations."
Tension built between Kouridakis and his manager, and things came to a head in April 2016. In a team meeting, Kouridakis said he disagreed with some of his manager's suggestions and would take it up with her manager. They spoke about it a few days later and things became heated, leading to the manager bursting into tears and walking away. Kouridakis followed her to apologize and touched her arm, resulting in his manager saying loudly: "Don't touch me." Afterwards, Kouridakis said he didn't feel well and he went on sick leave.
In early May, Kouridakis met with CIBC's medical expert. The expert determined he was fit to participate in a meeting with CIBC's corporate security group following a meeting with his manager.
Bullying and harassment complaint
Three weeks later, Kouridakis filed a bullying and harassment complaint against his manager, claiming that he was "reprimanded, yelled at, humiliated, made to feel inadequate, accused of tampering with corporate records and lying." He said this unhealthy work environment culminated in the April argument with his manager and aggravated anxiety issues that had begun a few months earlier.
CIBC scheduled a meeting with Kouridakis on June 14. Kouridakis assumed it was about his return to work, but he was taken to corporate security who asked him about the argument with his manager. They also told him that his manager had complained that he had grabbed her twice and had prevented her from leaving her desk. The meeting ended with CIBC terminating his employment.
Kouridakis emailed a CIBC executive with his bullying and harassment complaint against his manager, but soon after CIBC sent him a termination letter that didn't indicate a reason for dismissal. Kouridakis then filed an unjust dismissal complaint under the Canada Labour Code.
The following month, Labour Canada passed along his reasons for termination that it obtained from CIBC, which were "violent and inappropriate behaviour towards [his] manager... as well as non-described past episodes of unprofessional and inappropriate behaviour in the workplace" for which he had received warnings.
An arbitrator found that Kouridakis' touching of his manager's arm wasn't workplace violence but that Kouridakis was deserving of workplace discipline because of his criticism of his manager. The arbitrator also found that Kouridakis' other instances of misconduct resulted in warnings but that CIBC "reluctantly tolerated" them because of the "quality and value" of his work.
The arbitrator noted that the July 3, 2015 incident wasn't misconduct as the manager had "made up her mind that Mr. Kouridakis had engaged in misconduct before even confronting him." In addition, the evidence showed the manager provoked Kouridakis at the April 2016 team meeting when he disagreed with her. However, Kouridakis' overall behaviour had a negative impact on the relationship between them, said the arbitrator.
'Untenable' working relationship
The arbitrator found that Kouridakis was unjustly dismissed but that reinstatement was "untenable" and Kouridakis should be removed from the workplace for the sake of the work environment. As a result, Kouridakis should receive severance compensation rather than be reinstated.
Kouridakis appealed the decision, arguing that he deserved reinstatement in addition to compensation for lost income from his unjust dismissal, as reinstatement was the normal remedy for unjust dismissal. If reinstatement to his regular position wasn't tenable, said Kouridakis, another position should be considered. Kouridakis also pointed out that his manager was the only one who testified against reinstatement and that wasn't enough for CIBC to prove reinstatement wasn't possible.
The Federal Court noted that "the fact that reinstatement may have been determined to be the appropriate remedy more often than not does not mean that it becomes the norm or somehow becomes the standard to be deviated from only in exceptional circumstances." Reinstatement was only one remedy that was possible and there was no requirement that it be the solution to every unjust dismissal case, said the court.
The court also found that "the employment history between Mr. Kouridakis and CIBC had its ups and downs" and the arbitrator was open to decide on a remedy that made sense under the circumstances. The evidence presented in the case indicated that severance instead of reinstatement was a reasonable decision for the arbitrator to make, even without a number of
employees testifying on the difficulty of the employment relationship or other proof of that reinstatement couldn't work.
"Although only [the manager] spoke against the reinstatement of Mr. Kouridakis, it seems to me that as his superior, it would be [she] who would have to deal with the consequences of reinstatement on a day-to-day basis," said the court. "I can certainly see her opinion being given more weight than others who would not otherwise have direct dealings with Mr. Kouridakis if he was to be reinstated."
As for the possibility of reinstatement to another position, the court found that the code only authorized remedies of reinstatement to the position held before the unjust dismissal, not a different position.
The court noted that Kouridakis' emailing of his bullying and harassment complaint to a CIBC executive after the meeting with corporate security was scheduled likely encouraged CIBC to terminate his employment after the meeting and "may have strengthened the arbitrator's resolve" that the employment relationship was no longer tenable. While CIBC could have handled the situation surrounding Kouridakis' termination better, it was clear that both sides contributed to a negative employment environment, said the court.
The court dismissed Kouridakis' appeal and upheld the arbitrator's decision that Kouridakis was unjustly dismissed but should receive severance compensation rather than reinstatement. The amount of the severance compensation was to be determined at a later hearing.
For more information, see:
• Kouridakis v. Canadian Imperial Bank of Commerce, 2019 FC 1226 (F.C.).1