Employers can often avoid litigation by using indefinite term contracts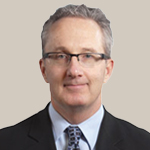 QUESTION: If a one-year, fixed-term employment contract with a specified end date and a termination clause is renewed annually without any changes, does the termination clause remain valid?
ANSWER: Under common law, an employment contract is presumed to be of indefinite duration and subject to an implied term requiring the employer to give reasonable notice if it wants to dismiss the employee without cause.
However, the parties to an employment relationship can create a written contract that contains different provisions. For example, an employer and employee can agree to an express termination clause in the employment contract, as long as the clause meets or exceeds the employee's termination entitlement under the applicable employment standards legislation.
The law also permits an employer and employee to enter into a fixed-term employment contract with a specific beginning and end date. Where this happens, the usual principle is that the employee's employment will end on the expiry date of the contract, and there is no requirement to give reasonable notice of termination.
Employers must be careful in drafting employment contracts, however, because judges will often refuse to enforce contracts that are ambiguous or outdated, that violate employment standards minimums or do not reflect the realities of the employment relationship between the parties.
Particular care must be taken when fixed-term employment contracts are used. If an employee continues to work after the expiry date of a definite term contract, and no new contract is entered into, the employment relationship will become one of indefinite duration, subject to termination with reasonable notice.
Employers should be especially cautious when using a succession of fixed-term employment contracts because a court may find that, in substance, this reflects an employment relationship with an indefinite term.
In Ceccol v. Ontario Gymnastic Federation, for example, the employee was employed by the organization as its administrative director for 16 years under a series of similar one-year employment contracts that were subject to renewal based on an acceptable performance review.
The Ontario Court of Appeal ruled that while fixed-term contracts are legal, they must be drafted in clear and explicit language and any ambiguities will be interpreted against the employer's interests. The court stated particular vigilance must be exercised when an employee works for several years under a series of fixed-term contracts but the underlying reality of the employment relationship reflects continuous service for many years, coupled with conduct on the part of the employer that signals an indefinite term employment relationship. The employee in Ceccol was found to be entitled to reasonable notice.
While Ceccol has been applied in several subsequent cases, some judges have distinguished it from cases where the employment agreement in question was drafted unambiguously. (See, for example, Flynn v. Shorcan Brokers Ltd. and Carr v. Atlantic Business College Ltd.)
Employment standards legislation may also affect the enforceability of successive fixed-term employment contracts. Under section 65(1)(b) of the British Columbia Employment Standards Act, for example, the act's termination provisions do not apply where an employee is hired for a definite term.
However, this section states that where such an employee continues to be employed for at least three months after completing the term, the employment is deemed to be indefinite and the employee is deemed to have started at the beginning of the term.
The Employment Standards Tribunal has ruled that section 65(2) applies even where the parties have entered into a subsequent fixed-term employment agreement. (See Fraser-Fort George Museum Society.)
In many of these cases, the employer could have avoided litigation and liability by designing a written employment contract with an indefinite term and a carefully drafted termination clause.
Colin Gibson is a partner at Harris and Company in Vancouver. He can be reached at (604) 891-2212 or cgibson@harrisco.com.