By 2029, 42,500 workers will be needed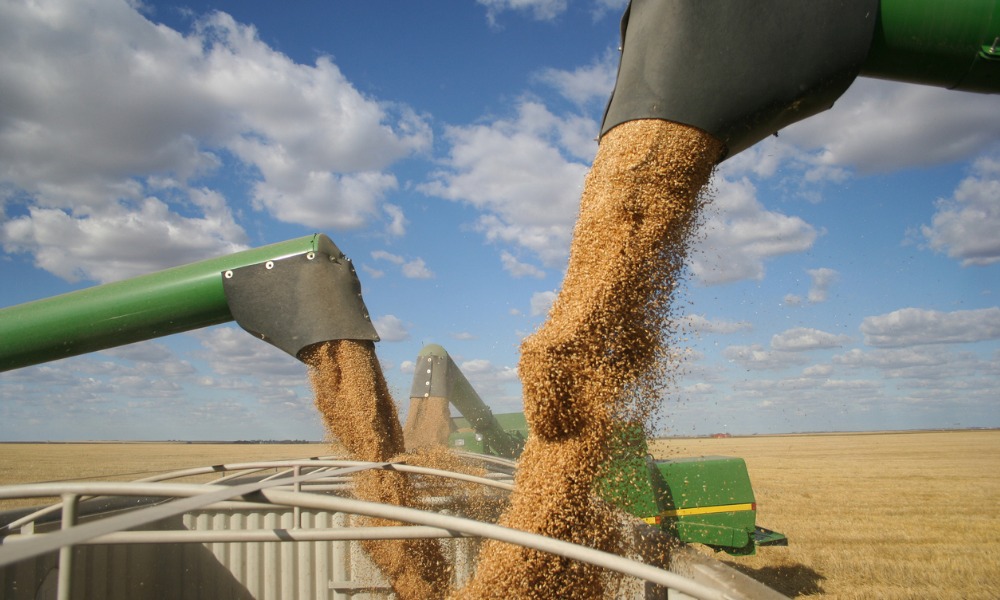 The grain and oilseed industry — Canada's largest agricultural industry — is projected to have one in four jobs unfilled within the next decade, according to a survey from the Canadian Agricultural Human Resource Council (CAHRC).
"At a time when the global demand for food is rising and Canada has the ability and resources to produce it, it is critical to address the shortages identified within the research," says Portia MacDonald, executive director of CAHRC. "By working together, government and industry can create a Canadian agriculture sector that employs, feeds and thrives."
In 2017, the industry employed 38,750 workers, but left 2,000 positions infilled. That year alone, the grain and oilseed industry lost $594 million in sales due to labour shortages. By 2029, it will need 42,500 workers, and the labour gap is projected to reach 10,600.
The reason? The loss of 39 per cent of the current workforce to retirement and a shrinking domestic workforce by 6,900 workers over the decade, found the survey of 1,316 employers, 278 workers and 110 industry stakeholders. The barriers to recruiting and retaining workers include the seasonality of the work, long hours, rural or isolated locations, a lack of workers with adequate experience and limited opportunities for advancement, says the CAHRC.
Filling the void
Because the grain and oilseed industry has no access to the Seasonal Agricultural Worker Program (SAWP) or the Agricultural Stream of the Temporary Foreign Worker Program (TFWP), it taps foreign workers when domestic workers are unavailable to fill positions, says the CAHRC.
The labour shortage is taking its toll on producers: 87 per cent say it causes excessive stress for owners and other staff, 65 per cent say it causes production delays or labour shortages and 48 per cent say it causes lost production.
"As the labour gap widens, these financial impacts could cost the industry significantly more in terms of lost sales as well as inhibiting its ability to grow to its full potential," says the CAHRC.
To address these and other labour issues, CAHRC has developed agriculture-specific HR tools, online and in-person training programs and an online resource guide with templates to address the HR needs of any agricultural business. These resources are available at www.cahrc-ccrha.ca.

Small and medium-sized employers are also facing significant labour shortages, according to a report by the Canadian Federation of Independent Businesses. Meanwhile, Ontario's construction industry will need 100,000 new workers to keep pace with expected demand growth and record retirements, according to a labour market forecast from thinktank BuildForce Canada.