Canadian survey looks at usage rates, concerns about impact of artificial intelligence on HR jobs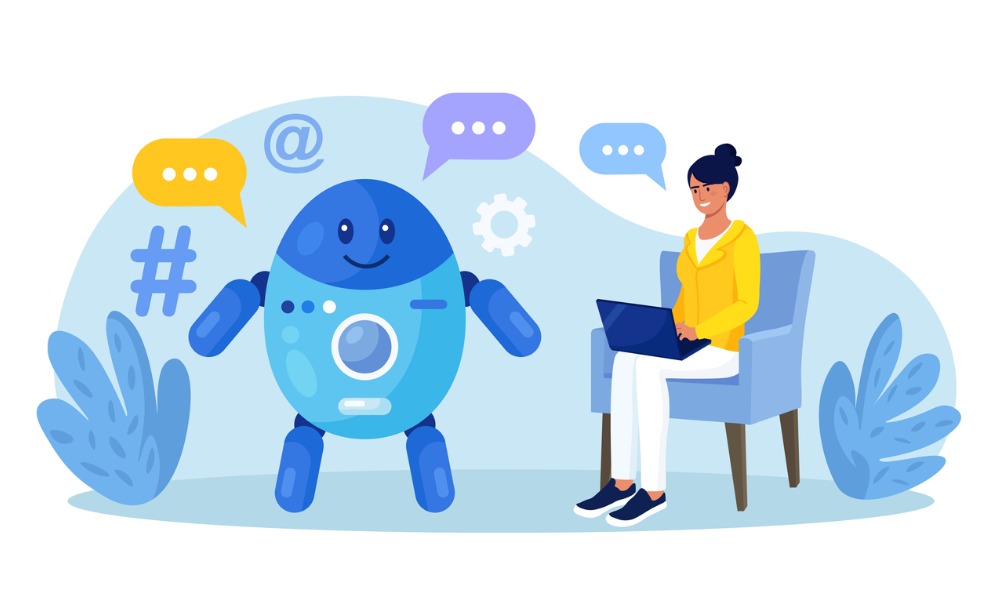 Canadian HR professionals are divided when it comes to how generative artificial intelligence (AI) will impact their work, according to a Robert Half report.
While 22 per cent say generative AI will have a positive impact on their career, 15 per cent worry it could make their skills obsolete.
Meanwhile, 34 per cent of HR respondents feel generative AI will have no impact on their job prospects and 28 per cent are unsure.
"Generative AI comes with many questions about both its potential and its risks, and it's natural for professionals and businesses to have mixed feelings about its impact", says David King, senior managing director, Robert Half, Canada and South America. "Understanding how it can be leveraged for both workers' and employers' benefit, along with considering its drawbacks, is crucial at this time."
Using ChatGPT in the workplace could create a risk of proprietary information, according to one expert.
And 63 per cent of organizations are rethinking the whole role of their HR department because of the entrance of AI in workplaces.
How HR uses generative AI
Automating time-consuming tasks (33 per cent) and increasing efficiency and productivity (31 per cent) are the top benefits HR professionals get from using generative AI at work, finds Robert Half's survey of 125 HR professionals in Canada.
However, 30 per cent of HR professionals feel the drawbacks outweigh the benefits.
Specifically, HR workers are using, or planning to use, generative AI to assist them with:
cover letter writing (37 per cent)
resume writing and keyword optimization (34 per cent)
improving their LinkedIn or online profile (34 per cent).
One expert previously called on employers to give "incentives" to "cyborgs" – or those workers who use generative AI for work without their employers' knowledge. However, two-thirds (69 per cent) of employees would feel uncomfortable to some degree if their company uses AI tools when making layoff decisions, according to a separate report.
Finding the right approach to generative AI use
HR workers can also benefit from the use of the technology by streamlining hiring and removing biases in recruitment, and developing a more useful training strategy, says Christina Pavlou, with eFront learning, a learning platform company.
Pavlou, however, notes that there can also be cons in bringing AI use into HR, including introducing machine-generated errors, perpetuating biases in hiring and increasing risks to cybersecurity.
Finding the right approach is important in implementing generative AI use within the HR function, she says.
"Artificial intelligence does have a place in HR. You just need to remember the keys that will help you take advantage of its good points while avoiding potential dangers. Build and use AI tools with equity and empathy in mind and take proper precautions when it comes to security.
"With the right approach, you can integrate AI successfully into your HR processes to keep your company at the forefront of today's evolving workplace."