Now, even judges have to go through training before they can assume their lofty positions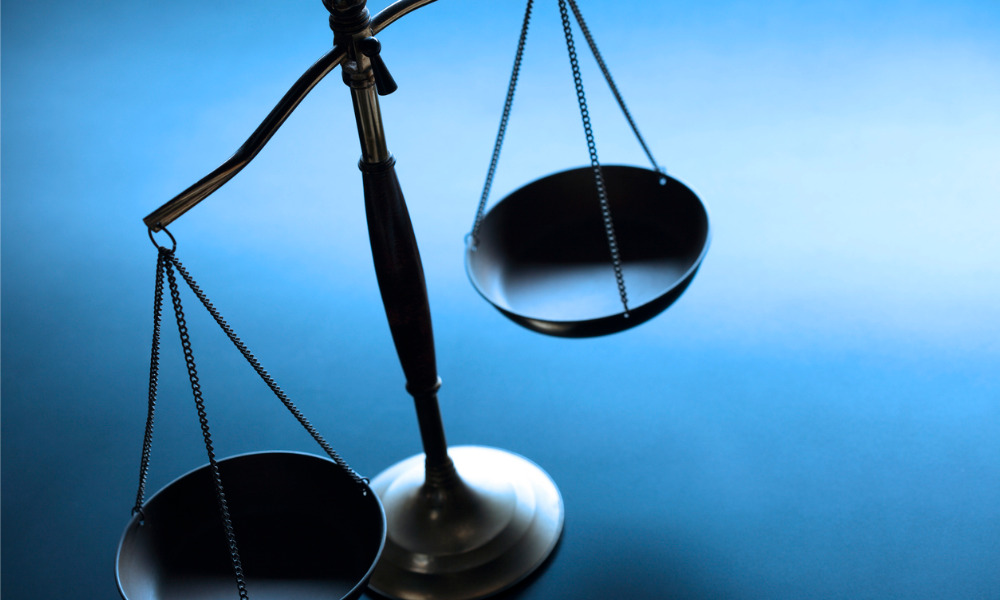 An important piece of legislation has just passed, mandating that new federally appointed judges in Canada must partake of training related to sexual assault law and social context, including systemic racism and systemic discrimination.
Under the revised Judges Act, candidates must agree to participate if they want to be appointed to a provincial superior court.
The new rule is an encouraging development, and sadly took too long, having originally been pitched by former Conservative cabinet minister Rona Ambrose back in 2017.
But it's still amazing to me that this kind of mandated education is required ─ especially of judges ─ after many years of debate and insight around the nuances of sexual assault and harassment, and the urgency for this behaviour to end. These magistrates are supposed to be esteemed leaders when it comes to unbiased, objective, enlightened opinions and yet, apparently, they're still holding on to antiquated notions.
Take, for example, the case in 2014 when former Federal Court of Canada judge Robin Camp presided over a sexual assault trial and asked the alleged rape victim why she "couldn't just keep [her] knees together" or "sink [her] bottom" into the bathroom sink to avoid being raped. He also criticized her for not screaming while the alleged assault took place and said, "Sex and pain sometimes go together… that's not necessarily a bad thing."
Mercifully, Camp ended up resigning from his post in 2017 after a Canadian Judicial Council committee recommended he be removed from the bench.
Or how about the 2018 Ontario case where Justice Alissa Mitchell said that a woman's inconsistent behaviour during an alleged sexual assault by her brother-in-law weakened her credibility:
"S.B. testified that at times she yelled out for him to stop and forcibly pushed him away and testified that at other times she did not fight back or ask him to stop the assault because she was frightened of him and scared of what he might do if she did. Surely, it is one or the other. She is either scared to fight back and tell him to stop, or not.
The court of appeal later said Mitchell erred in law "by relying on myths or stereotypical assumptions about how sexual assault complainants are expected to behave in the aftermath of a sexual assault."
This is not to say that all alleged victims are to be believed, but if we are to have a fair system, we need to be assured that those making the final decisions are knowledgeable and respectful, and appreciate the nuances of social context and changing norms.
"This new legislation will help ensure survivors of sexual assault will be treated with greater dignity and respect from our justice system," tweeted Maryam Monsef, MP for Peterborough-Kawartha in Ontario.
It's also comforting to know that even those who hold powerful, high-paying positions must still go through workplace training just like the rest of us.