While unemployment rates have declined, gender gaps in employment and earnings are still intact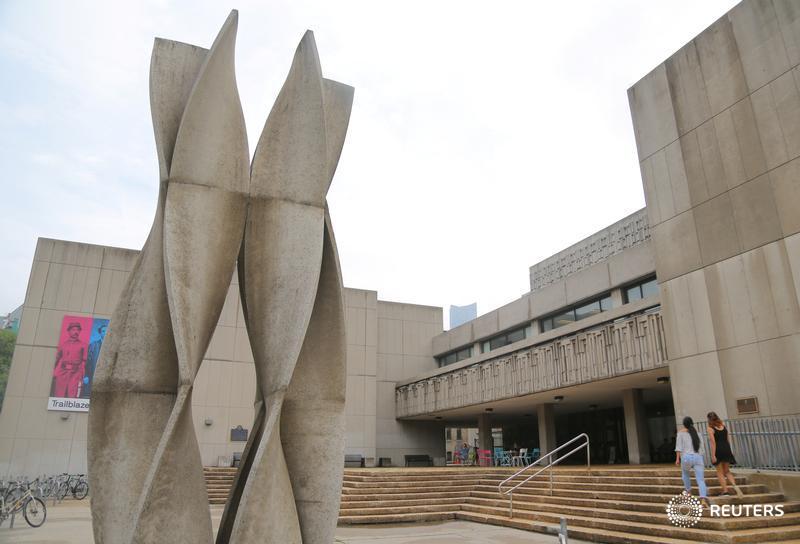 By Yilmaz Dinc
Today is International Women's Day – an important time to reflect on and recognize the tremendous progress and achievements for gender equality.
It is also a time to acknowledge the challenges that still exist for women all around the world. For me, it is always a time when I revisit how Canada, and more specifically the Greater Toronto Area (GTA), is realizing and leveraging the skills and talents of women – particularly immigrant women – in its labour market.
As a newcomer myself, the issue is important to me. But it's also important to our economy, and as such, our society as a whole.
Looking at recent available data, while the overall unemployment rates for newcomer women have been on a declining trend, the gender gaps in employment and earnings are still intact. This further emphasizes that there is more work to be done, especially by stakeholders who can make the most meaningful difference -- employers.
Unemployment continues to present a barrier in realizing the true potential of female newcomer professionals. In the GTA, the unemployment rate of recent, working-age female economic immigrants was 14.1% in 2016, compared to 7.9% for male economic immigrants, according to Statistics Canada. Similarly, university-educated female newcomers were 3.5 times more likely to be unemployed than university-educated men born in Canada. The gender gap in wage income is just as prevalent.
The Toronto Region Immigrant Employment Council (TRIEC) is an organization set up to find solutions to the issue of underemployment of Canadian immigrants. It recently published a report entitled "State of Immigrant Inclusion", which explores key issues in immigration and employment in the Greater Toronto Area over the past decade and a half. Its findings on newcomer women in the labour market give no reasons for celebration on this International Women's Day.
The report concluded that newcomer women in the GTA with a university degree or higher earned almost half the amount of their counterparts born in Canada – a fact that has not changed in the last 15 years. Furthermore, newcomer women were disproportionately affected by underemployment: Only 37 per cent with a bachelor's degree or above, for instance, were in a job that required university education, compared to 54 per cent for newcomer men with the same qualifications.
Taking an intersectional perspective gives an even clearer view of the challenges – women are much worse off when they are both recent immigrants (arrived in Canada less than fivey ears) and belong to racialized groups. Racialized women newcomers with university degree or above were 4.6 times more likely to be unemployed than non-racialized men born in Canada with the same qualifications, according to Statistics Canada, and 3.2 times more likely to be without employment compared to their racialized counterparts born in Canada. It is important not to forget that every women and every immigrant experience the job market differently.
These are unhappy facts. But fortunately, employers can play a vital role to change the current trends and create a groundswell of change in supporting all women – newcomer or not – achieve their full potential in the workplace.
Given the gaps and intersectionalities, you may wonder where to start and how you can promote equality in the GTA workplace for women newcomer professionals. Luckily, there are many things that employers can do – below are a few priority areas and practical tips to consider:
Setting diversity and inclusion targets for newcomer women is a good start but is unlikely to lead to lasting change without holding staff accountable. This is applicable to all departments, not just those responsible for human resources or diversity and inclusion initiatives. All staff members have a role to play in embracing inclusion and an inclusive workplace culture. Progress should therefore be tracked, evaluated, and frequently communicated to (and celebrated!) with all employees from leadership.

More and more employers are investing in learning and development programs to help create inclusive workplace cultures. There are a variety of professional development and inclusive leadership training opportunities out there that enable employers to take a strategic approach to creating an inclusive workplace as it relates to both gender and race.

Conduct a

gender gap analysis

to assess where your organization stands in the inclusion of women overall, as some of the barriers faced by women professionals are regardless of immigration status. This will help you identify areas of strengths, opportunity, and weaknesses to achieving greater gender equality.

Adopt flexible work arrangements that help women (re)join the labour market. Childcare often constitutes a barrier to female participation in the workforce. This includes challenges in returning to work after having children and loss of career advancement opportunities. Newcomer women may face particular difficulties in accessing childcare services as well. Telecommuting, flexible working hours and back-to-work initiatives could create a big difference for all women.
Ultimately, it will take much time and effort from organizations' senior leaders and employees to lead to wider meaningful change in the overall labour market. These are just a few areas to start. And in the end, the positive changes you implement will make your workplace more inclusive for all men and women, leading to greater gender parity, and eventually even better business.
Yilmaz Dinc is the research and partnerships specialist at the Toronto Region Immigrant Employment Council (TRIEC). For more information, visit www.triec.ca.