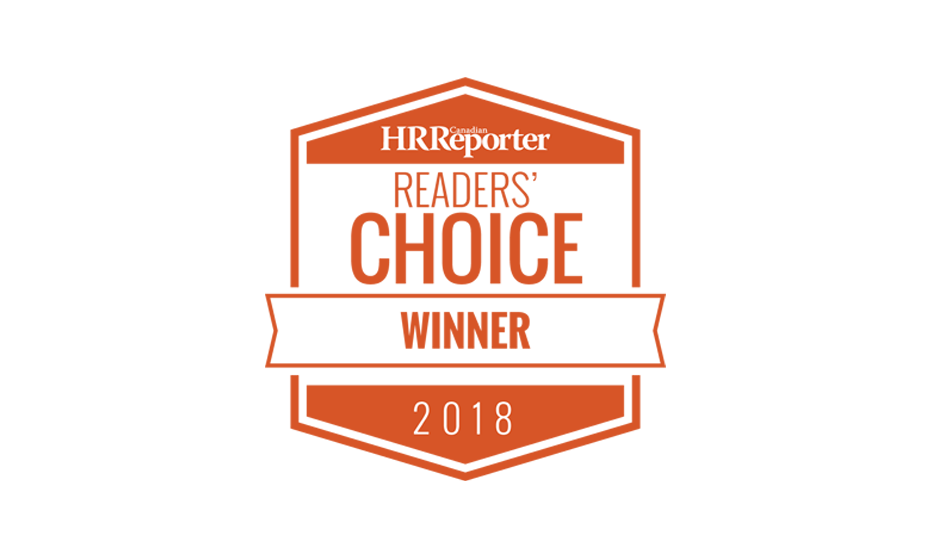 Vox populi, vox dei. That's old Latin, but it essentially translates as "the voice of the people is the voice of god.
Often trotted out in the secular realm of democratic elections, it can also apply to the Canadian HR Reporter Readers' Choice Awards.
Simply put, our readers can never be wrong. They vote with their eyeballs on the content our editorial team works so hard to produce. They vote with their wallets - well, more likely the corporate piggy bank - when it comes to purchasing products and services.
And now - for the third year in a row - they have voted on their favourite HR vendors and suppliers. We were overwhelmed with the level of engagement from HR professionals across Canada this year.
Nearly 3,000 professionals took time to cast more than 65,000 votes! A big thanks goes to our loyal readers for taking time out of their hectic schedules. This unprecedented level of engagement adds even more bragging rights and cachet for the winning firms. After all, these companies weren't chosen by a handful of judges behind a closed door.
This special section - available as a digital edition throughout the year - is designed to be used as a cheat sheet. It's like having a window into the offices of your colleagues at organizations across the country.
Congrats to all the winning organizations. They are the best at what they do, according to the readers of Canadian HR Reporter.
You can view the special section featuring all the winners here or by visiting https://digital.hrreporter.com/i/996527-chrr-readers-choice-awards-2018.