'Employers could be monitoring your keystrokes and your facial expressions without your consent, with no data safeguards'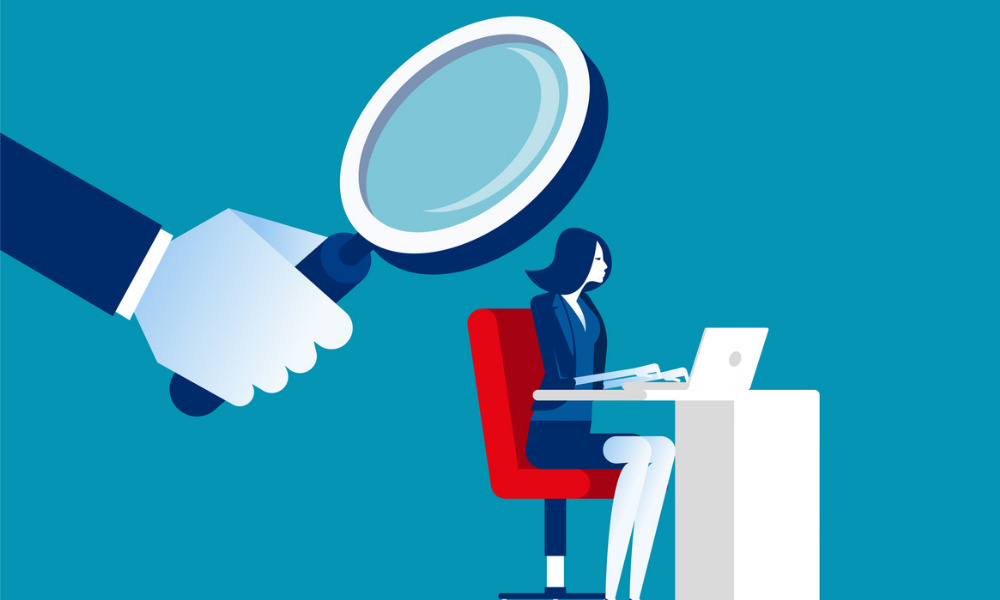 A Liberal MP is looking for possible regulatory changes to protect employees working from home from unlawful surveillance.
Michael Coteau says he has launched a consultation process to bring forward a comprehensive framework, which will include a private member's bill to examine the issue of digital surveillance by employers of Canadians who work remotely.
Near the end of February, the Ontario government announced – as part of several major changes related to the workplace such as the "right to disconnect" and worker mobility – that it would introduce legislation that will require employers to tell employees if and how they are being monitored electronically — for both in-person and remote work.
Canadian HR Reporter recently spoke with three legal experts to get their take on the proposed changes, and how employers should prepare for new rules around surveillance.
"The increase in working from home was not matched by the safeguards… for employees. Employers could be monitoring your keystrokes and your facial expressions without your consent, with no data safeguards. There are currently weaknesses in our current system designed to protect Canadian workers," says Coteau.
"I believe that in the age of big data, government has the duty to protect the digital privacy of employees, and to deal with the current practice of digital surveillance."
'Patchwork of rules'
Canada has "a patchwork of rules" around surveillance and these are filled with gaps. What the country needs, he says, is a framework that will protect the privacy of those who choose to work from home.
Coteau will be consulting with employers over the next few months "to help bring some clarity around employee digital privacy rights," he says. Other stakeholders who will be involved in the consultation include privacy specialists in academia and the legal profession, and representatives from industry, labour, government and non-governmental sectors.
To enjoy more premium content — including in-depth analysis, exclusive webinars, employment law archives and early access to Special Reports — subscribe to Canadian HR Reporter today.
"As employers sometimes struggle to navigate this patchwork of rules, we need a system that makes sense for both employers and employees," says Coteau, and
"bring forward the right protections in an ever-changing digital age."
Increased surveillance
Many employers boosted the surveillance of employees with the pandemic, according to a report from Ryerson University released in September 2021.
Prodoscore – an employee monitoring software company – saw a 600-per-cent increase in interest from prospective clients from March to June 2020. Employee monitoring software TransparentBusiness also saw a 500-per-cent spike in users month-to-month during the same period. In Canada, Hubstaff claims to have signed up to 550 Canadian firms for a free trial of its employee monitoring software during the same period.
"Surveillance companies are using the pandemic, and the management difficulties associated with remote work, to pitch their monitoring tools, applications and services to employers," says Workplace Surveillance and Remote Work Exploring the Impacts and Implications Amidst Covid-19 in Canada
But surveillance is not always a good thing for employers: In Canada, 36 per cent of employers that have implemented device monitoring are reporting "drastically increased" or "increased" employee turnover, found a previous survey.
Also, one global company faced backlash when it notified at-home employees in the U.K. that it would be using webcams to monitor their performance, according to a previous report.