'Financial wellbeing has remained top-of-mind for many Canadians throughout the pandemic'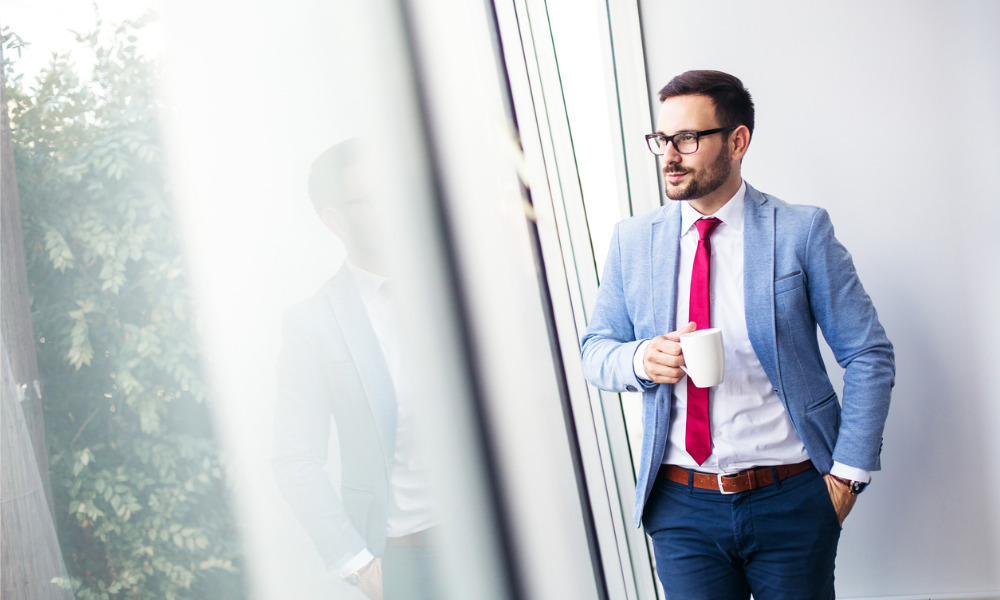 Even if someone is happy with their job, they may seek alternate employment for better pay.
That's according to a recent survey that found 74 per cent of Canadians would take a new job if the salary is higher, even if they like their old one.
More than one in five (22 per cent) would leave for a salary increase of 20 per cent, and 17 per cent would leave for an increase of 50 per cent or more.
Only six per cent would leave their organization for a five-per-cent increase in salary, found the survey by LifeWorks.
"The significant financial and social challenges that Canadian workers have faced throughout the pandemic has left many employees feeling apathetic and a sense of burnout, leading to what many are calling 'the Great Resignation,'" says Paula Allen, global leader and senior vice president, research, and total wellbeing.
"Employers' support for the wellbeing of their people is a major factor in mitigating this stress and burnout. Financial wellbeing is part of this. Wellbeing is much more than salary. Some with high incomes have low financial wellbeing scores. Support for financial wellbeing includes helping employees with the knowledge and actions needed to feel in control of one's finances."
Fifty per cent of employees think they are underpaid and 18 per cent would consider quitting their job if they don't get a raise by year's end, according to a separate survey by Robert Half.
Focusing on financial wellbeing
More than a quarter (27 per cent) of Canadians say they spend their entire paycheque in a typical pay period while seven per cent say they spend more, according to a report from LifeWorks.
Also, 26 per cent of Canadians say they are not confident or unsure they could come up with $2,000 for an unexpected financial need, according to LifeWorks' survey of 3,000 respondents conducted July 30 to Aug. 5, 2021.
"Financial wellbeing has remained top-of-mind for many Canadians throughout the pandemic, and while many employees have remained frugal to prioritize emergency savings, the research is telling us that a sizable population continues to struggle to balance spending and saving," says Idan Shlesinger, president, retirement and financial solutions and executive vice president at LifeWorks.
"The reality that many Canadians are unable to cover emergency funds is significant cause for concern and demonstrates a clear need for more education on the importance of financial health. Employers play a critical role in employees' total wellbeing and it's critical that they step up to address this."
As the economy reopens, 57 per cent of Canadians are planning to begin spending at pre-pandemic levels on social activities, with 68 per cent looking to increase their travel expenses to pre-pandemic levels, according to another report.
If you don't yet offer financial wellness benefits, now is the time to introduce them, according to Matt Watson, CEO at Origin, a money management platform provider.
"Don't fall into the common trap of thinking that you have to invest in an expensive, fully-baked offering upfront. If you don't have the budget for a comprehensive financial wellness package, start small," says Watson. "The goal is to show your employees that you hear their concerns and are taking action to address them today."
As a result of the pandemic, 32 per cent of organizations are accelerating their strategy to improve the financial wellbeing of employees ─ but 25 per cent are decelerating that strategy, according to an earlier survey by Willis Towers Watson.