'Underlying momentum for wage growth softer than suggested by headline numbers'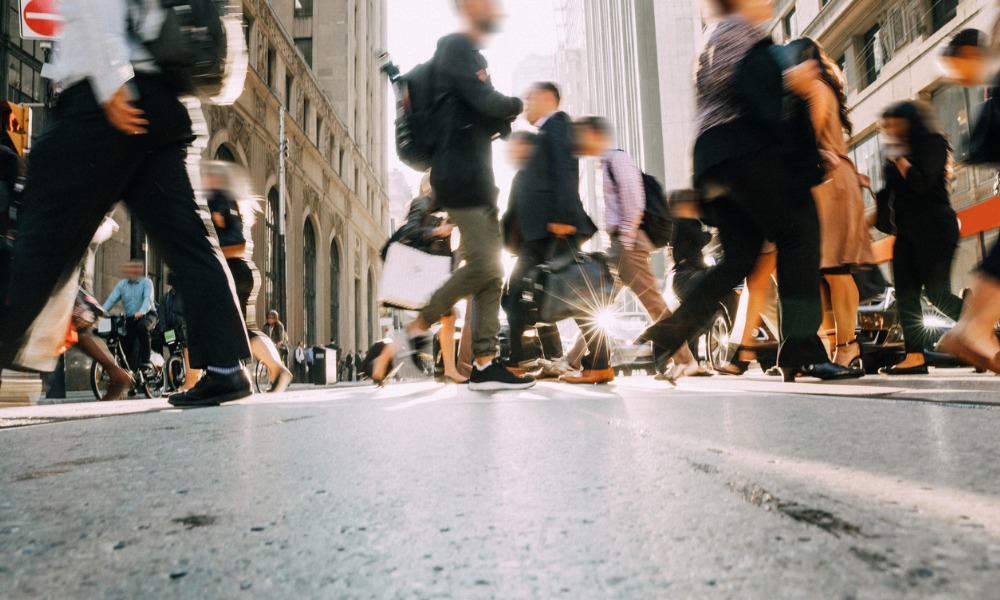 While the unemployment rate remained steady last month, there was good news in job numbers as 40,000 new positions were created, according to the latest labour force survey by Statistics Canada.
But while those figures were positive, they were tempered by a population growth of 103,000 persons.
Employment increased by 174,000, which is around 25,000 on average per month since January, representing a growth rate of 0.9%, while the overall population growth has averaged 81,000 per month since the beginning of the year.
Overall, after three straight months of rate increases, the unemployment number remained steady at 5.5%.
"Job gains weren't quite strong enough to keep up with surging population growth, highlighting how Canada's rapid population growth requires us to readjust our baseline for what constitutes a strong monthly labour force survey. Nonetheless, hours worked grew somewhat faster than employment, a welcome sign after lagging job growth in recent months," says Brendon Bernard, senior economist at Indeed Canada.
Both core-aged men and women (25 to 54 years old) saw gains in employment numbers of 33,000 for men, and 21,000 for women. However, for women 55 and older, there was a job loss of 27,000.
Stable numbers remained in July, found the previous labour force survey.
Softness in salary increases
On the wages front, the growth was slightly less that in previous months, according to Statistics Canada, as average hourly wages rose by 4.9% in August, which came in at 5% in July.
"On the surface, wage growth remained brisk however, after adjusting for changes in job composition, pay growth came in at a softer 4%, down from 4.4% in July, as mid- and higher-paying job types grew faster over the past year," says Bernard.
"Overall this suggests that underlying momentum for wage growth is softer than suggested by the headline numbers, consistent with other signs of slowing demand as the economy adjusts to a higher interest rate environment."
Sudden shifts in industrial increases
Sector growth remained strong as the professional, scientific and technical services increased by 52,000 and construction jobs rose by 34,000. However, these industries saw job losses earlier in the year (decrease of 36,000 from March to July for professional, while employment in construction dropped 45,000 in July).
"Industry-level job growth highlighted how emerging trends in earlier periods can shift suddenly with each month of data. Both construction and professional services posted strong gains following earlier declines. The latter was a particular surprise, given already elevated employment levels in professional services and sharp drop-offs in employer hiring appetite in tech and other white collar sectors," says Bernard.
"On the flip side, manufacturing jobs dipped, partially reversing their strong second quarter."
30,000 less jobs were counted in that sector after a positive 40,000 between May and June, according to the survey.
After rising by 0.5 points from April to July, 1.2 million people remained unemployed, however, this represents a 11.6% rise since April of 123,000 persons.