'The main things we are seeing are anxiety-driven and depression'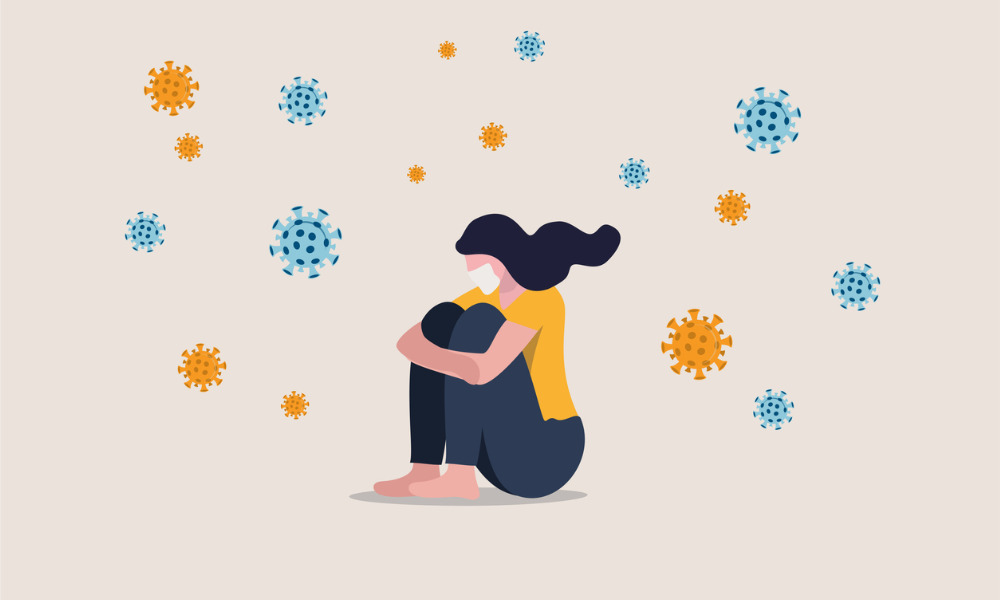 There have been plenty of stories about how employee's mental health has been suffering during the COVID-19 crisis but what will this mean for employers in the coming years in terms of mental health-related disability claims?
Canadian HR Reporter spoke with Karine Dion, associate lawyer in the employment and labour law groups at Nelligan Law in Ottawa, about the issues employers should be aware of to help mitigate any negative effects of a potential raft of new claims.
Q: Do you think the pandemic will lead to more mental health claims?
A: "I think it already has and I certainly think it will continue to do so, absolutely."
Q: What types of claims should employers expect to see?
A: "The main things we are seeing are anxiety-driven and depression; people are feeling like they're no longer part of a group.
"The people who are still working often right now are working from home and they might not feel that same sense of community they felt when they were attending in person. Even those who are still attending might feel the same because a lot of people are missing.
"Anxiety is mostly driven by either too much information or misinformation. People are going online, listening to the news and there's a lot out there every day.... The changing of situations is causing a lot of anxiety."
Q: What proactive steps should be taken before a flood of claims happens?
A: "Being proactive is probably the most important thing employers can do. The main thing is knowledge and communication; people are less anxious when they know what's happening.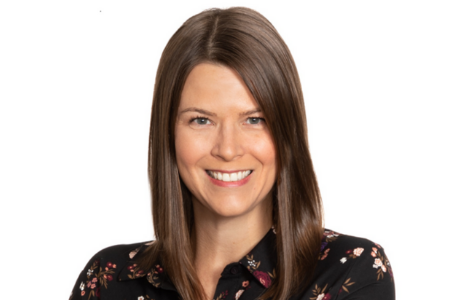 Karine Dion
"Keep your employees informed about what measures you're taking as an employer to keep them safe. Promoting those safety precautions and informing your employees: 'This is what we're doing to keep you safe and we're going to have this in place until this is over,' is important.
"It's also important to let your employees know what benefits are available. A lot of employers have employee assistance programs, confidential numbers that you can call if you're having anxiety, depression, other types of issues, and you just need to talk to someone and you might not have a psychologist or the money to get a psychiatrist."
Q: From an employer's perspective, how should these claims be treated?
A: "You want to make sure that they have access to the relevant policies and forms if they need to take a short-term disability period. You can always send them to the proper website to look up their employment insurance rights, if there's no short-term disability plan.
"Offer accommodation because an employer is required to accommodate an employee up to the point of undue hardship. If you were forcing them to come into the office, is there a way that they can work from home? If they really can't stand working five days a week, offer four days a week or some other part-time option.
"All of those not only help the employee get better faster so that they can resume their pre-mental-health issue work and avoid going on leave for possibly an indeterminate amount of time."
Q: How are mental health claims treated differently from other disability claims?
A: "Generally speaking, they're harder to prove. When someone has a physical disability, you can see it most of the time. A mental health claim, you can't see it with your eyes. You might be able to notice they're acting a bit different or they look a bit different.
"In the case law too, it's a lot harder to prove that someone has a mental-health claim, as opposed to a physical-disability claim. That said, if you have a family doctor or a psychologist or psychiatrist that is able to provide confirmation by medical notes: 'I have been seeing this person for a while, they are struggling, they either cannot work or need to work reduced hours or need to have some other accommodation measures.' When my clients give me doctor's notes, I take them at face value and I think employers should as well.
"Be even more lenient, more understanding, more accommodating and maybe not require as much medical proof as might otherwise have been required. Unless there's someone who always claims anxiety on a Friday or only takes off a day prior to a long weekend. Be a little more compassionate because everyone is going through a hard time right now."
Earlier, Canadian HR Reporter talked to experts about a successful return to the office and which mental health benefits will best help employees.