What are the costs? What about privacy? How does it work?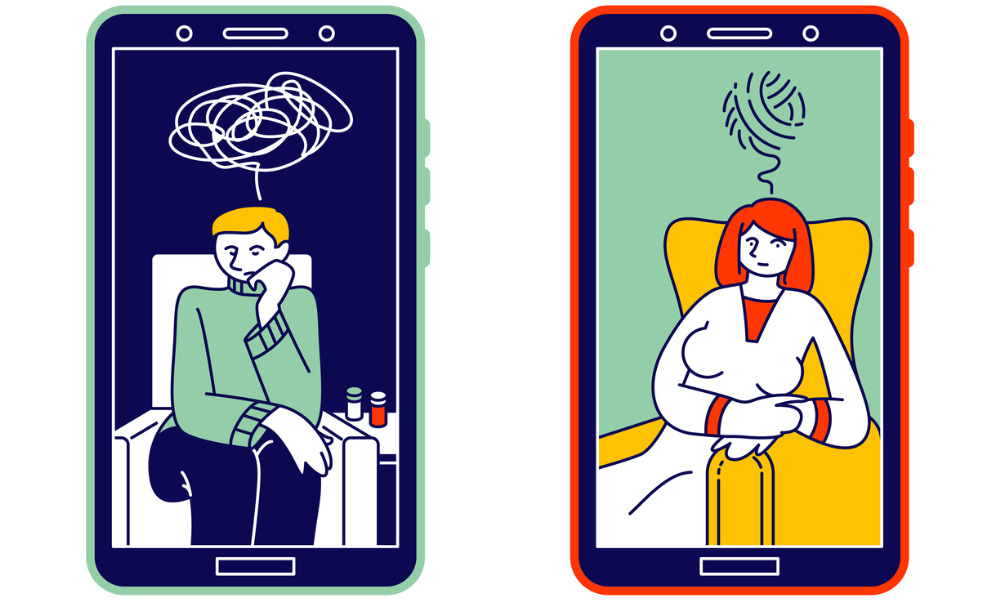 With many office workers working from home in the time of the COVID-19 pandemic lockdown, virtual health care is suddenly looking more appealing to people who might be reluctant to venture out of their homes for mental health therapy.
Canadian HR Reporter recently spoke with Arash Zohoor, cofounder and CPO of Toronto-based Inkblot Therapy in Brantford, Ont. — which offers video counselling services — about virtual health care and why it can help many employees feel better.
Q: Why is mental-health therapy so important for people who are suffering?
A: "Mental health difficulties are the number-one cause of lost productivity, missed work, disability in the workplace; 70 per cent of disability costs are from poor mental health. The numbers overall are staggering: 500,000 employees miss work every week because of mental health difficulties; it's a large reason why employees miss work, are not productive at work or turnover of employees. [Poor] mental health itself is the number-one cause of poor productivity at work.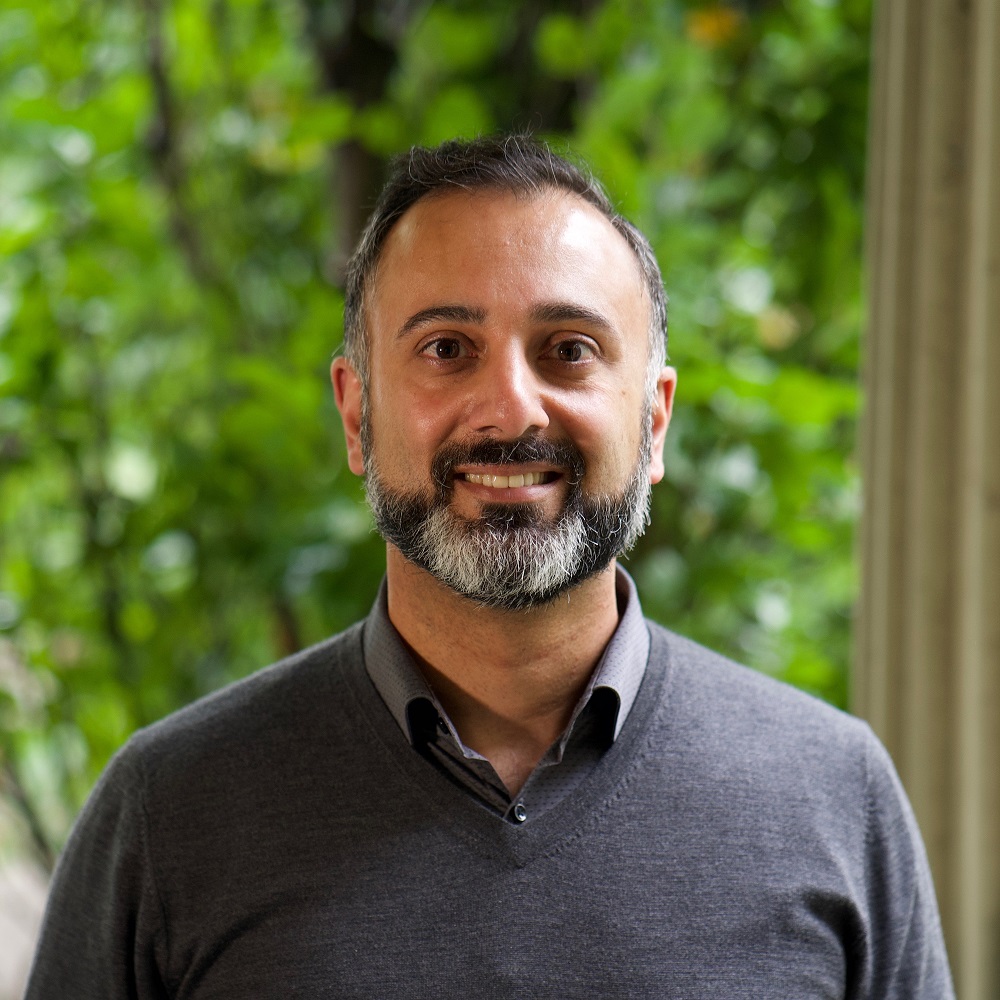 Arash Zohoor
"There are several different treatments that are evidence-based and have been shown to work and one of them is mental health counselling and therapy is quite suitable for the full age range; there is strong evidence that it produces permanent, long-term benefits as people learn new coping techniques and are able to work and function more effectively. On our platform, we monitor, with every session, clinical outcomes, return-to-work likelihood, and on average there's about a 30- to 150-per-cent improvement in clinical scores, functional outcomes and return-to-work readiness across the full spectrum of severity and age ranges. It's one of those things that is quite effective and it addresses a significant problem in the workplace."
Q: What are the advantages of virtual therapy?
A: "You're connected and telling your story, the screen kind of disappears in virtual care.
"Virtual care tends to be more convenient and accessible. People have access to specialized care, no matter where they live, immediately [and] you have access to care in your language… It's also more affordable and accessible. People don't have to find parking and [someone to take] care of their children.
"Digital also allows for multi-channel so people can have sessions and then between sessions, they can have more of a continuous therapeutic relationship which can be really helpful in terms of conduct care. You can get the type of care that you want, when you want it and when you need it, so those are the major advantages — a more individualized and data-driven care.
"It feels less clinical, they're not coming to someone's office and they're able to do it from the comfort of home and they just feel a lot more at ease. They're able to share from a place where they feel comfortable and that also makes therapy easier. As well, there are a lot less missed sessions, people are more likely to seek care. There's also more representation from populations that typically don't receive as much care.
"Just having to get to an appointment during 9-to-5 business hours was an issue whereas virtual care allows anybody in Canada to receive care in their own language with someone who understands their cultural background, it's just a lot more accessible and convenient."
Q: What are the downsides to virtual mental-health therapy?
A: "The downsides are that you miss the one-to-one physical interaction, it's not there and oftentimes it's a bit harder to read body language as well. At the same time, they find that their clients are a lot more comfortable because they're able to do the sessions from home."
Q: How do people build trust with a therapist when it's a strictly by video?
A: "It is something that people initially feel anxious about but once the session starts and you're telling your life story, the screen disappears, you feel connected to the other individual.
"In today's world, people are very comfortable using video. We have from eight-year-old to 86-year old [patients] using the platform. People of all ages are quite comfortable with it, they use it to talk to their grandchildren, they use it to communicate on a regular basis, so there's a significant level of comfort using video.
"As well, humans are fantastic at it, they adapt pretty quickly and they build those relationships quite strongly. Some people prefer in-person, others prefer video, but most people pretty quickly we find that once practitioners start to offer video to their clients, initially people are sceptical about it or they're not sure how it will feel. But once they start to use video, over 90 per cent of them stick with video and stop doing in-person sessions. It's one of those things where people adapt pretty quickly."
Q: How secure and private are the therapy sessions?
A: "That's something that is very dear to our hearts, it's a very important component of what we deliver. The sessions themselves are extremely secure so that data only live within Canada. All the sessions are encrypted. We have no access to this session; they're end-to-end encrypted. There's the clinical notes that the clinicians make on our service that are highly regulated in terms of its storage. We store data with a higher level of security than when companies do research, pharmaceutical trials and so on.
"We're also extremely mindful of not using any third-party vendors by any means for data analysis and marketing. To us, we're in the business of trust, it's a huge focus for us — whether it's plan administrators, whether it's HR, whether individuals and employees or the public — that we really abide and exceed expectations when it comes to data security and trust."
Q: Are your clients able to choose the therapists they prefer in the sessions?
A: "Yes. Having a relationship with your care provider is truly significant when it comes to mental health and addictions and that is what we really focused on. Someone who seeks our care is able to find and choose between at least 10 different care providers who are most suited for their care needs and preferences. We also monitor the effectiveness of the care providers and how well they're able to connect to different individuals with different psychological profile. The platform automatically optimizes to help find people the best care provider. Our goal is to make sure that that individual is that first session really feels like magic and on our platform that first session is free until it really does feel like a true connection."
Q: What are the costs to employees and employers?
A: "For employees, individuals using the platform, the first session is free and subsequent sessions are $75 an hour which is half of the national average for mental-health counselling. We are able to leverage or reduce the cost by eliminating the overheads for the care providers. They don't need to pay rent for an office and we automate all the administrative tasks so they just purely focus on the care they provide.
"For employers, we offer several different packages. We offer packages which add in reporting, leadership training, which is crucially important as well as a seamless experience for the employees. Ad then we also offer packages which are kind of more focused on EFAP (employee and family assistance program) replacements and being a form of robust mental health service provider in that space.
"For employers, we have packages, but we add corporate components at very low subscription fees to packages which are more along EFAP or disability services which are priced quite competitively."
Q: If the pandemic subsides, is it possible to see your therapists in person?
A: "Our focus is to be really an omni-channel, mental-health partner to companies, and scenarios where their employees prefer to be able to see care providers in-person, those are definitely options and packages where they have access to local care providers, or virtual and they can mix and match the session types.
"We also offer medication adjustments. If employees want to see physicians to have their psychiatric or mental health medications looked at, but that's also a service that they offer as part of our packaging. Although we do offer in-person as well as virtual, we do find that 80 per cent of individuals prefer video and that has been our focus."
More than half of Canadians are suffering from mental-health difficulties during the pandemic, according to one survey, while younger persons are suffering more than other age groups, found another study.