But Ontario planning to make permanent hourly increases to PSWs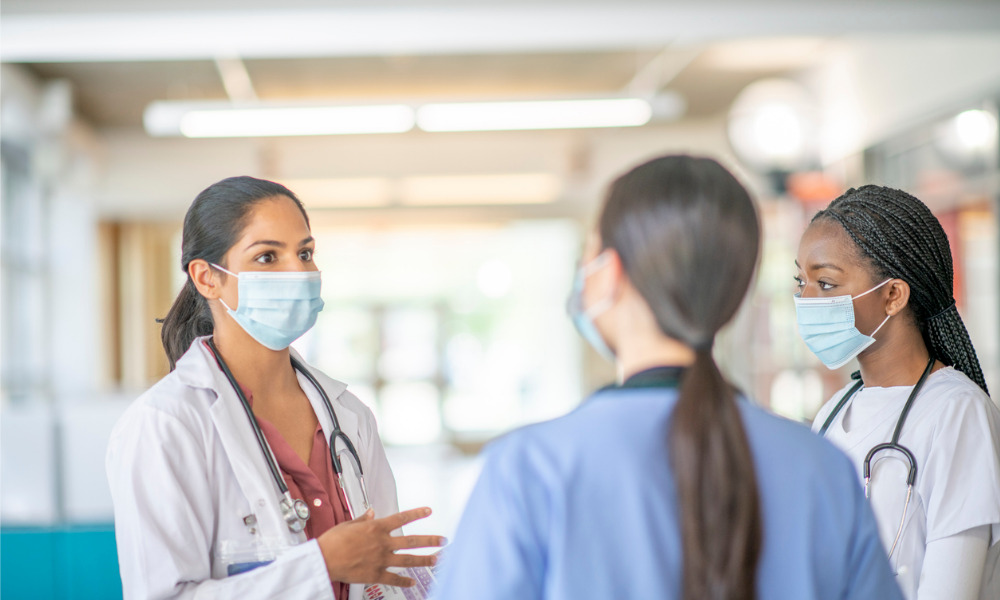 Because some health workers are earning more than their counterparts outside the province, Alberta Health Services (AHS) is proposing wage deductions up to nearly 11 per cent for some staff.
The proposal would affect about 57 per cent of the workers, with decreases ranging from 0.28 per cent to 10.93 per cent, depending on the profession, ranging from pharmacy technicians and social workers to dietitians and paramedics.
"The range assumes the professions targeted for rollbacks are receiving 'over-market' compensation,'" says the Health Sciences Association of Alberta (HSAA), according to Global News. "(U)sing the same numbers, you clearly see that Albertans across all industries are paid on average 14 per cent more than their provincial counterparts."
The AHS is also proposing to decrease the flex-spending account by 60 per cent, but HSAA does not agree with these proposals.
"Let us be very clear: We rejected these proposals outright," said the group, according to Global News.
"Not only are they insulting, considering the extra efforts we've given over the past few years, but also on principle. Singling out disciplines for varying rollbacks is an attack on our solidarity. It's meant to drive wedges between us."
This comes after nearly 40 health-worker organizations called for the federal and provincial governments to step in to address Canada's ailing health systems.
"Frontline healthcare workers have given everything over the past two years to make sure Albertans are taken care of through this pandemic," says Bradley Lafortune, executive director of Public Interest Alberta. "Now the UCP [United Conservative Party] are proposing wage cuts of up to 10.93 per cent for those same workers – it's a slap in the face to the professionals – mostly women – who have sacrificed so much during this pandemic."
Meanwhile, AHS is expecting roughly 750 health care workers to return to the workforce after they were put on unpaid leave due to the COVID-19 vaccination policy. The vaccination mandate came into effect in December, but the provincial government recently directed AHS to lift it.
In January, Ikea announced it was cutting the sick pay of unvaccinated staff in the U.K. who are forced to self-isolate due to COVID-19.
Ontario
Meanwhile, Ontario is looking to make permanent an hourly wage increase for personal support workers (PSWs) that was brought in temporarily and extended multiple times during the pandemic, according to media reports.
"For years, they were ignored, they were underpaid, overworked, and we acknowledged that by giving them the $3-an-hour increase. We are going to make it permanent," says Ontario Premier Doug Ford. "It's well-deserving. They work so hard and we all saw it firsthand."
The wage increase will cover roughly 158,000 workers who provide publicly funded services in home and community care, long-term care, public hospitals and social services.
The wage increase for health workers is currently set to expire on March 31, after being repeatedly extended for months at a time since COVID-19 hit the province two years ago.
Workers in long-term care and community care will retain pay increases of $3 per hour and workers in public hospitals will keep a $2 per hour raise, a senior government source previously told The Canadian Press.