One-third of women concerned about one-size-fits-all approach to workplace equality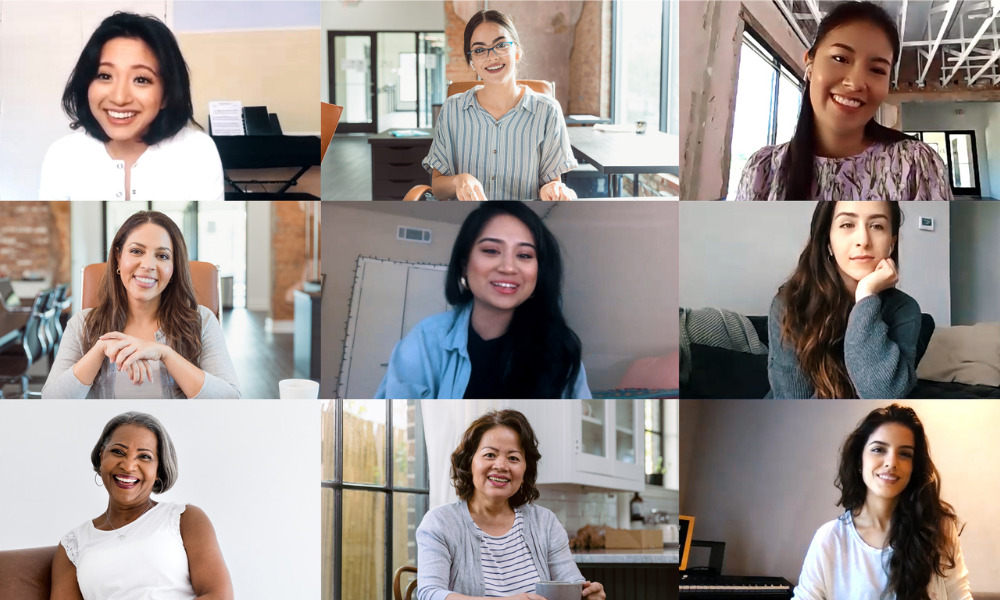 On International Women's Day, a new survey finds women continue to struggle in the workplace – and employers could be doing more to help.
For one, one-third of Canadian women are concerned about a one-size-fits-all approach to workplace equality.
Specifically, 65 per cent are worried about the impact of balancing the role of a caregiver and a full-time employee, compared with 41 per cent of men.
Also, 56 per cent of women are concerned about less pay for equal work, compared with 32 per cent of men, finds a survey by Salesforce.
Lastly, 37 per cent of women, compared with 32 per cent of men, are worried about bias and discrimination.
Just 19 per cent of employed women say a lot of progress concerning gender equality has been made over the past 10 years, according to a recent study.
Employers lacking?
Nearly nine in 10 (87 per cent) of Canadian employers believe they have done enough to make their workplaces more inclusive in the last year, finds Salesforce.
To make this possible, employers say they offer:
flexible working hours (55 per cent)
remote work (43 per cent)
reskilling opportunities (21 per cent)
mentorship opportunities (20 per cent)
However, one in four workers in Canada feel their employer is not doing enough to build a more equitable workplace, found the report based on surveys of 1,229 employees and 519 business decision-makers in February.
Only 10 per cent have implemented diversity training in the last two years to help combat bias and discrimination in the workplace.
And only 17 per cent of employers say they've taken tangible action to reduce gender-pay gaps over the past year, finds Salesforce.
For one global employer, 125 Canadian employees will be given International Women's Day on March 8, the day off to "think about themselves and women that are in their lives."
Pandemic helps DEI efforts
Also, 57 per cent of Canadian executives acknowledge the positive impact the pandemic has had on DE&I in their organization, according to another report from Intel.
Business leaders have focused on gender equality (47 per cent) and race and ethnicity (46 per cent), while seven in 10 Canadian executives say their organization has set long-term goals to achieve a diverse and inclusive working environment, with 60 per cent giving themselves a two-year horizon or less to accomplish this goal.
Three in four employers (75 per cent) confirmed they now offer a flexible working environment. Nearly nine in 10 also ensure all business meetings are inclusive (84 per cent) and focus on employee experiences by seeking regular feedback on DE&I initiatives (85 per cent), finds the survey of 3,136 business decision-makers or influencers of DEI policy in 17 countries.
To enjoy more premium content — including in-depth analysis, exclusive webinars, employment law archives and early access to Special Reports — subscribe to Canadian HR Reporter today.
"There's a silver lining in the havoc the pandemic caused as it helped accelerate positive trends by forcing companies and management to adjust, innovate and change conventional attitudes toward the workplace and the workforce," says Elaine Mah, director at Intel Canada.
"The new realities imposed by the pandemic brought to the forefront concepts such as hybrid workplace, digital transformation and diverse and inclusive workforce. The findings also underscore that the new ways of working, enabled by technology, are clearly contributing to more inclusive experiences for employees both globally and in Canada."