Two-thirds of Canadian workers experience real wage losses over last two years, says report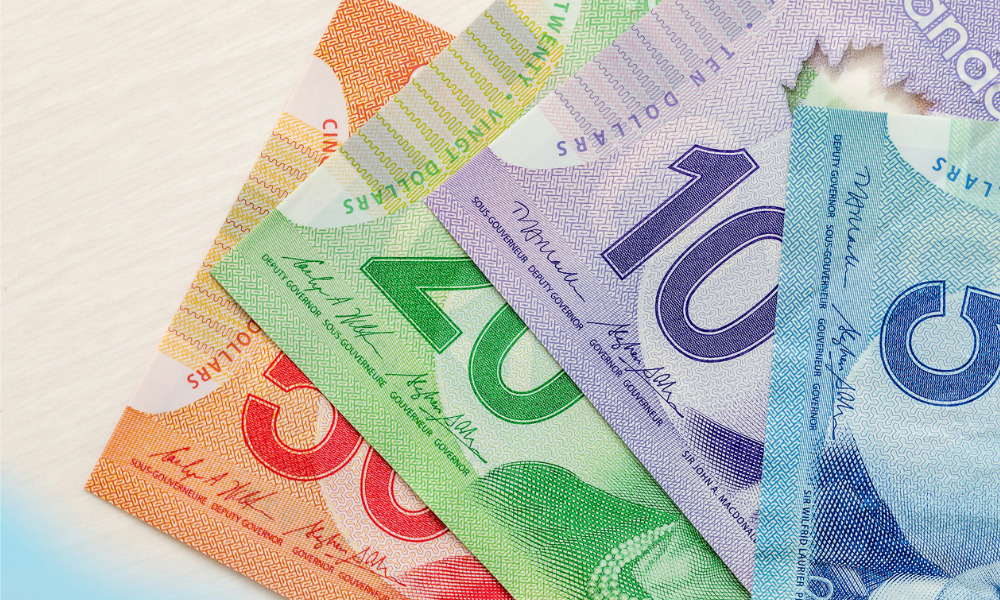 Nearly two-thirds (64 per cent) of Canadian workers' wages are falling behind rising inflation, according to the Canadian Centre for Policy Alternatives (CCPA).
"Contrary to suggestions that workers' rising wages are contributing to rising inflation, the opposite is true: most Canadian workers' wages are falling behind the rising cost of living," says David Macdonald, senior economist at the CCPA.
Public sector workers' wages over the past two years have grown at a slower pace than the 3.4 per cent average annual inflation: those who are working in public administration only had a 1.5-per-cent-a-year pay increase; workers in education services only had a 1.6-per-cent-a-year pay increase; workers in health care and social assistance only had a 2.1-per-cent-a-year pay increase.
"Some provincial governments froze the salaries of nurses, PSWs and teachers, despite many of them working on the front lines of the COVID-19 pandemic," he says. "The folks trying to keep us all safe should be first in line for a raise, certainly one that at least keeps pace with inflation. Unfortunately, they've been at the back of the line."
Read more: Having predicted back in the summer of 2021 that the average salary budget increase for 2022 will be 2.9 per cent, many employers are revising their numbers.
On the other hand, workers in information, culture and recreation had the biggest wage gains of all workers, at 5.2 per cent a year, driven by the demand for IT workers helping businesses adjust to working from home, says the CCPA report Pressure Cooker: Declining real wages and rising inflation in Canada during the pandemic, 2020-2022. Workers in manufacturing non-durables, such as food and beverages had wage gains of 4.7 per cent a year. Wholesale trade and real estate workers both saw average gains of four per cent a year.
"Where we saw real wage gains in the past two years, it was for pandemic-related reasons: real estate agents benefiting from skyrocketing home prices, IT workers helping people work from home and wholesalers working through supply chain issues," says Macdonald.
"The theory that workers' wages are driving inflation does not apply here. Rather, inflation is being driven primarily by rising commodity prices, excess corporate profits, supply chain issues and geopolitical disruptions with workers getting run over just like everyone else."
Read more: When it comes to pay transparency, Canadian employers are less inclined to disclose salaries in job listings, finds a survey.
In 2021, base wage increases in Canadian collective agreements were well below inflation for all provinces, falling short by an average of 1.5 percentage points, according to the Canadian Union of Public Employees.
The gap was smallest in British Columbia, where the average wage settlement increased by 2.2 per cent compared with an annual Consumer Price Index increase of 2.8 per cent. The majority of provinces saw inflation increase close to two percentage points above wage growth for the year.