Average of 3.4 per cent far above 2.9 per cent predicted last summer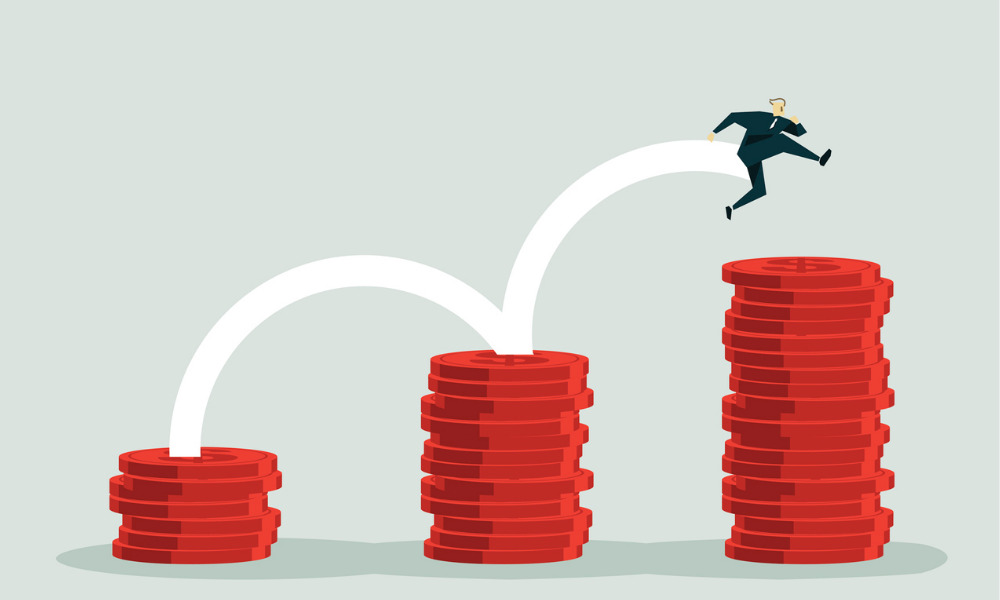 Having predicted back in the summer of 2021 that the average salary budget increase for 2022 will be 2.9 per cent, many employers are revising their numbers.
Now, the average is 3.4 per cent, according to a more recent survey by Normandin Beaudry that found 50 per cent of 285 employers modifying their predictions.
"A change of [2.9] to 3.4 in just the matter of a few months is a significantly huge change — I haven't seen a change like that in 20 years," says Darcy Clark, principal of compensation at the firm in Toronto.
Those numbers of 2.9 per cent rising to 3.4 per cent match predictions for Ontario, while Quebec is looking at 3.5 per cent for 2022, British Columbia is at 3.3 per cent and Alberta is at 3.2 per cent.
"We're seeing pretty significant increases across the board and, furthermore, we see this increase in all provinces across Canada," says Tijana Blagovcanin, associate consultant for compensation at Normandin Beaudry in Toronto.
"These revised budgets are actually the highest budgets that we've seen in the last 10 years,"
Last summer, employers were projecting salary increases between 2.5 per cent and 3.1 per cent, according to a survey by Gallagher.
Additional budgets
Forty per cent of employers are also planning to provide an additional budget in 2022, finds Normandin Beaudry.
Overall, that budget is at 1.2 per cent, broken down by province at:
Quebec: 1.6 per cent
Ontario: 1.3 per cent
B.C.: 0.9 per cent
Alberta: 0.8 per cent
"On average, the most common reasons for these additional budgets are to support ad hoc market adjustments, to retain strategic or critical roles and roles with perceived retention risk, and to differentiate compensation for high performers," says Blagovcanin.
Revised salary structure adjustments are now projected at 2.7 per cent (up from 2.1 per cent), finds the survey.
"These results indicate that organizations plan to use their annual salary increase budgets as a key part of their talent management strategy in order to attract and retain their employees in the face of an extremely competitive job market. Results indicate that organizations are investing in their budgets in order to cope with this exceptional context," she says.
Back in December, Dominic Girard, partner at PCI in Montreal, said it's hard to say where the numbers will end up but inflation will be a big factor.
Other monetary recognition programs
Participants were also surveyed about other monetary recognition programs they are offering:
referral bonuses: 62 per cent
hiring bonuses: 37 per cent
discretionary bonuses: 33 per cent
increasing salary budgets: 32 per cent
retention bonuses 32 per cent
skills-based premiums: 12 per cent
"We would just caution organizations to be careful in applying these programs because they run the risk of creating internal inequities," says Blagovcanin.
A tight labour market has caused "the great resignation," which is forcing organizations to adjust pay levels by the highest percentage in the last five years, said a compensation expert in the fall of 2021.