Employees call it 'betrayal'; lawyer says it's 'misuse of data'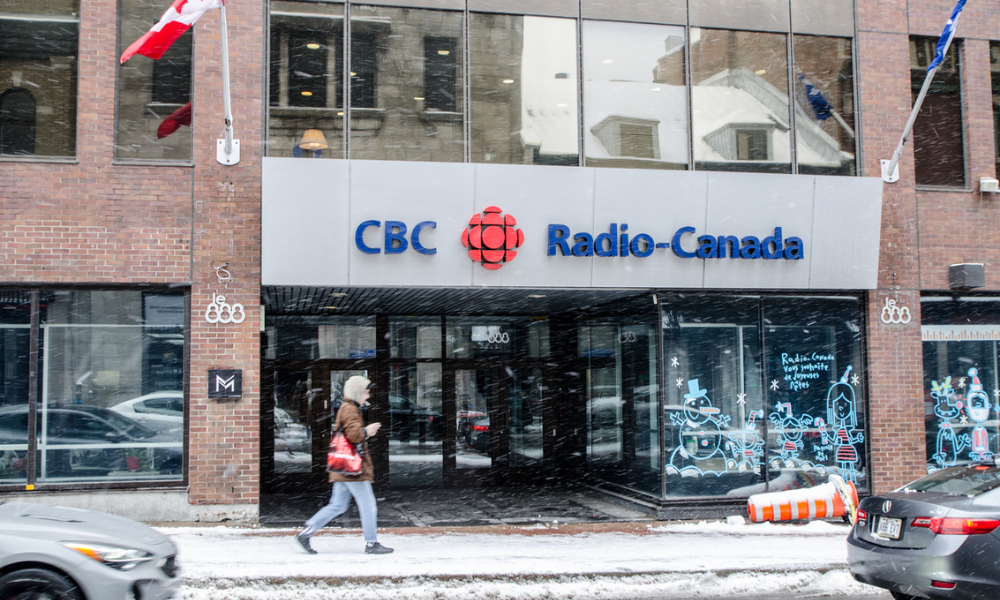 Issues around privacy have come to the forefront at CBC after sensitive employee data was published on the company's online HR portal, according to a recent report.
Details about workers' sexual orientation, gender identity and religion suddenly popped up on the workers' HR profile on Workday last week shortly after the broadcasting company adopted the Microsoft platform, reported the National Post.
Last year, CBC/Radio-Canada sent out invitations to staff to complete a voluntary "cultural census" as part of its equity, diversity and inclusion program.
With the "cultural census," the Crown corporation insisted the information employees were providing was "completely confidential," but the workers never expected that data to be posted on their HR profiles.
'Betrayal' of trust
One CBC employee who identifies as LGBTQ said they were shocked to find that specific information on Workday.
"I was taken aback, for sure," the worker told the National Post. "This was just supposed to be purely statistical data, not in any way linked to our profiles."
Another worker said this was a "betrayal" of employees' trust.
"It feels like management tricked us into telling them very personal details in the name of improving diversity."
In mid-2022, Bill C-27, a workplace legislation that stipulates what employers can and cannot do in regards to worker privacy, passed first reading in the House of Commons.
CBC spokesperson Leon Mar, CBC spokesperson, claimed that employees' information "remains strictly confidential" and that only a "select few" people within the organization have access to employees' identity details, the National Post reported, citing a statement.
"Employees who have chosen to complete the Cultural Census can see their answers to the questionnaire on their own profile, but neither human resources nor an employee's supervisor has access to this information," Mar said.
'Expectation of privacy'
However, the way CBC/Radio-Canada handled the information appears to have been "misrepresentative," said John Hyde, labour and employment lawyer and partner at Toronto-based firm Hyde Law, in the National Post.
"Employees have not only an expectation of privacy, they have an absolute right to privacy. There are some exceptions (in privacy laws), but this is not one of them.
"I think it's a misuse of data."
Also, there is no scenario where a specific employee's sexual orientation or religion needs to be stored on an HR platform, specifically because it's irrelevant to their work, Rick Klumpenhouwer, a privacy and information management expert and partner at human resource consulting firm Cenera, told the National Post.
"It's a little disconcerting. What's the point of keeping this? It doesn't make sense… It doesn't sound like somebody thought this through very well."